---
Xbox Live is more than just a way to play games. It's also a community, a community Microsoft is always trying to harness new ideas and feedback from. The Xbox Insider Program and Xbox Ideas website are two major ways you can have an effect on Xbox One, Xbox Live and the Xbox on Windows app.
What is the Xbox Insider Program?
What is the Xbox Insider Program?
Not long ago, Xbox consoles received an update with features twice a year. Today, Xbox One consoles get at least a half-dozen updates with major new features. The Xbox Insider Program is how Microsoft tests those new features before they reach everyone's console.
Members of the Xbox Insider Program get new Xbox updates roughly a month before they arrive on everyone else's Xbox One. Sometimes, these features arrived polished and Microsoft is just checking to make sure they haven't broken anything that may ruin everyone's gaming session after the update launches. Other times, the company provides Insider Program users with a rough feature to get feedback on how it works. These features may or may not be ready to go out in the next update.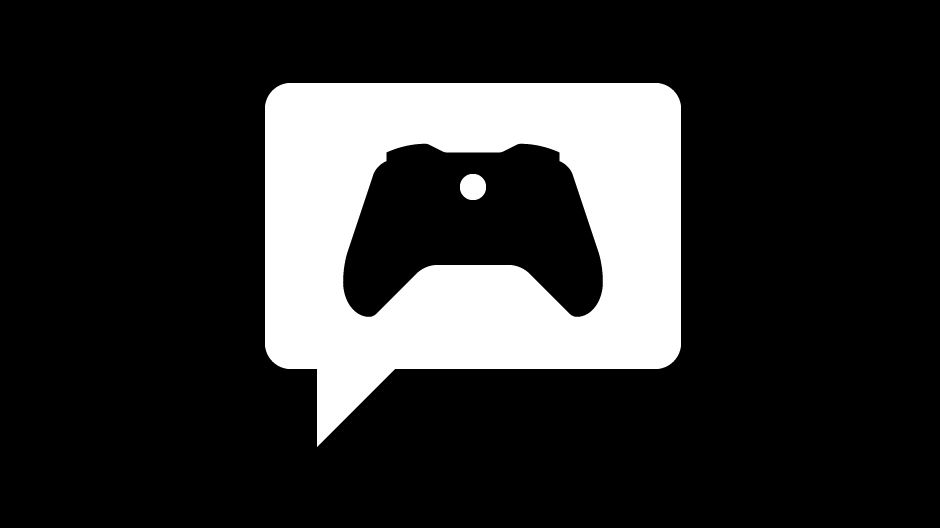 Think of the Xbox Insider Program as a series of different sized rings. The closer you are to the center ring, the earlier you get an update. Xbox Insider Alpha users are the first outside of Microsoft to get new and experimental features. Once Microsoft decides those features are stable enough, they head to the Xbox Insider Beta users. There are also Delta and Omega rings. The final stop for an update is general availability. That's when Microsoft deploys the update to every Xbox One connected to Xbox Live. The hope is that the features are stable and working correctly by then.
There are active and passive ways of participating in the Xbox Insider Program. Just installing a preview lets Microsoft collect useful information about how your console is performing. When you're using a feature Microsoft really wants feedback on, a notification pops-up and asks you about your experience. You get new XP in the Xbox Insider Program for trying new features and sharing your feelings about them. Microsoft calls these Quests. The higher your XP, the more likely it is that you will get early access to new features.
A lot of people think early updates when they hear about Xbox Insider. However, Insiders sometimes get access to apps and games that need testing before their release. Insiders tested the Photos and OneDrive apps. Insiders also got access to Sea of Thieves and the Minecraft Better Together Update before they launched.
Anyone that's 18 or older can join the Xbox Insider Program by downloading the Xbox Insider app. Just remember that joining brings with it multiple updates a month and bugs. If all this becomes too much, you can unenroll your Xbox One and go back to a version of the Xbox One's software that everyone else is using without downloading your games again.
There are two easy ways to keep track of what is going on in the Xbox Insider Program. One is the official Insiders area of Xbox Wire. The Xbox Insiders Reddit is also a great way to know what's going on with the program.
What is Xbox Ideas?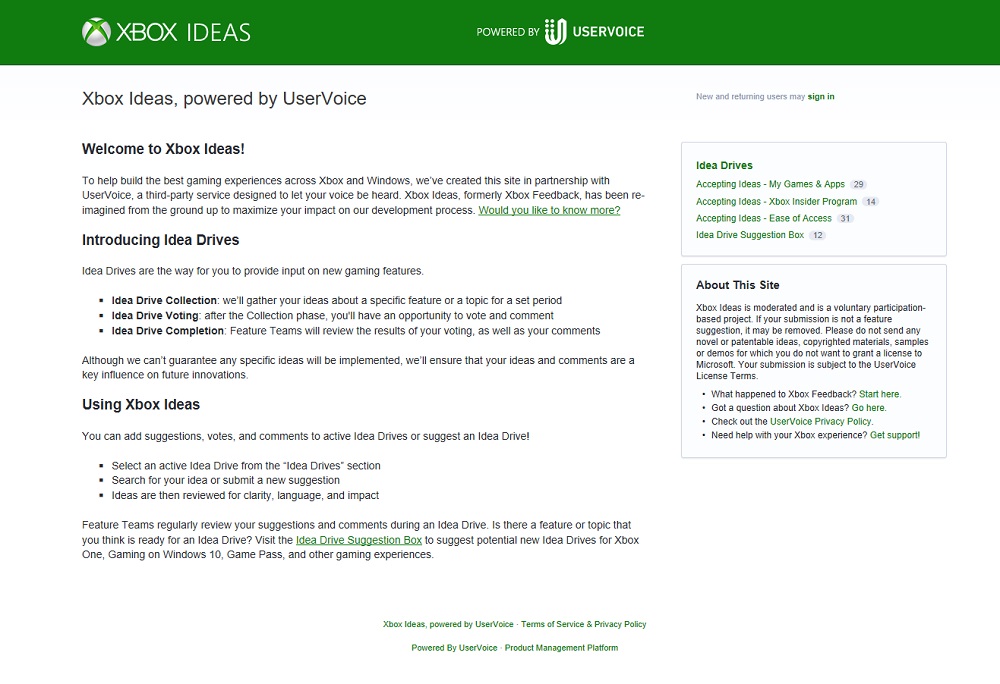 Xbox Ideas is how you submit your proposals for new features directly to the teams that make the Xbox One's software and Xbox on Windows.
Available at XboxIdeas.Uservoice.com anyone and everyone can submit ideas. Those ideas are judged on their merit and voted on by the rest of the Xbox community. Because of the voting, the most popular ideas float to the top, giving Microsoft a better idea of how many people would enjoy that feature. When something is under review or consideration, teams at Microsoft mark it in on Xbox Feedback, freeing up your votes for other ideas and pitches.
You are free to make your own suggestions or participate in one of Microsoft's Idea Drives. The Idea Drives kick-off with Microsoft asking for feedback about a specific feature.
Xbox Ideas isn't the only way that Microsoft decides what it's teams will work on next, but it definitely factors into the conversation.
---