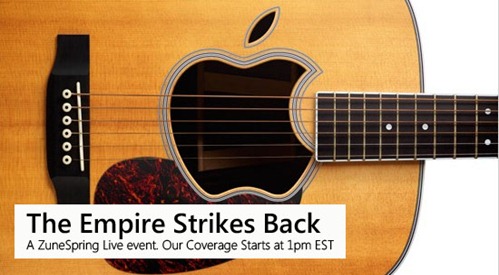 Tomorrow we'll be live blogging Apple's Fall keynote and here's why.
Over the last few years, we have taken a lot of pride in covering all aspects of Zune from, how you interact with your device, to how your device interacts with other ecosystems. For the last two years we've also live blogged Apple keynotes. Don't get it twisted, we love Zune, and are Zune users through and through, but for Apple is the competition and you will never hear us deny that. It's news, and we're covering. End. of. Story.
Jason Dunn from ZuneThoughts as well as Jon from Zunited will also be here, offering criticism and feedback from a Zune user's perspective. The fun starts tomorrow September 1st at 1pm EST.