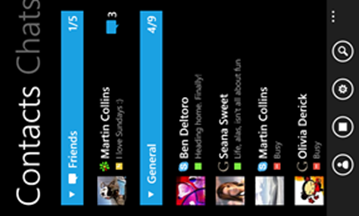 Casual Windows Phone observers will tell you that IM clients on the platform have been spotty at best, which is why we were delighted that IM+ was coming with support for AOL, Facebook, Google Talk, ICQ, Jabber, MySpace, Skype, Yahoo – that is until we saw the price: $9.99.
True it supports nearly every instant messaging protocol known to man kind (MSN being the only holdout), so we aren't going to tell you fine folks how to doll out your hard earned cash. What we will say is that unless it's a Pokemon clone we wouldn't pay that much for any mobile application.
You can checkout IM+ in the Windows Phone Marketplace, but be warned there's also no free trial, or ad supported variant.
Source WMPowerUser