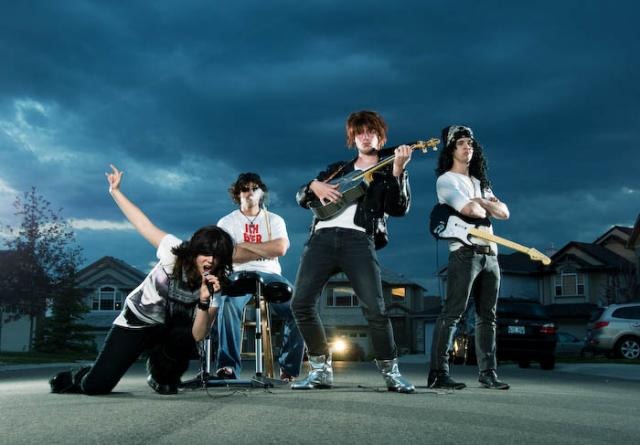 Ready to shake that groove thing this hot summer day? Xbox got just the deal to get you in the mood, with discounts on select "Rock Band" DLC.
Until August 9th Xbox Live Gold users can pick up the "Rock Band: Metallica Pack 01", "Blink-182: Pack 02",  for the original Rock Band, and all for 320 Microsoft Points ($4) and if you're more into what the kids are listening to these days you can pick up "Rock Band: Lady Gaga Pack 01" for a slightly more expensive 400 Microsoft Points ($5).  There's also a "Rock Band: Queen Pack 01" deal for 960 Microsoft Points ($12).
For those on the bleeding edge of Rock Band-om you'll have to settle for just the "Rock Band 3: Greatest Hits: Edition" for 1200 Microsoft Points ($15).
Source Xbox.com