There's another terrific deal on deck for Xbox One owners who didn't get the chance to pick up this fall's best releases when they first arrived. Retailer Best Buy is offering a game at no additional charge when shoppers purchase 2 Xbox One games at regular price. Welcome to another holiday shopping filled week ladies and gentlemen.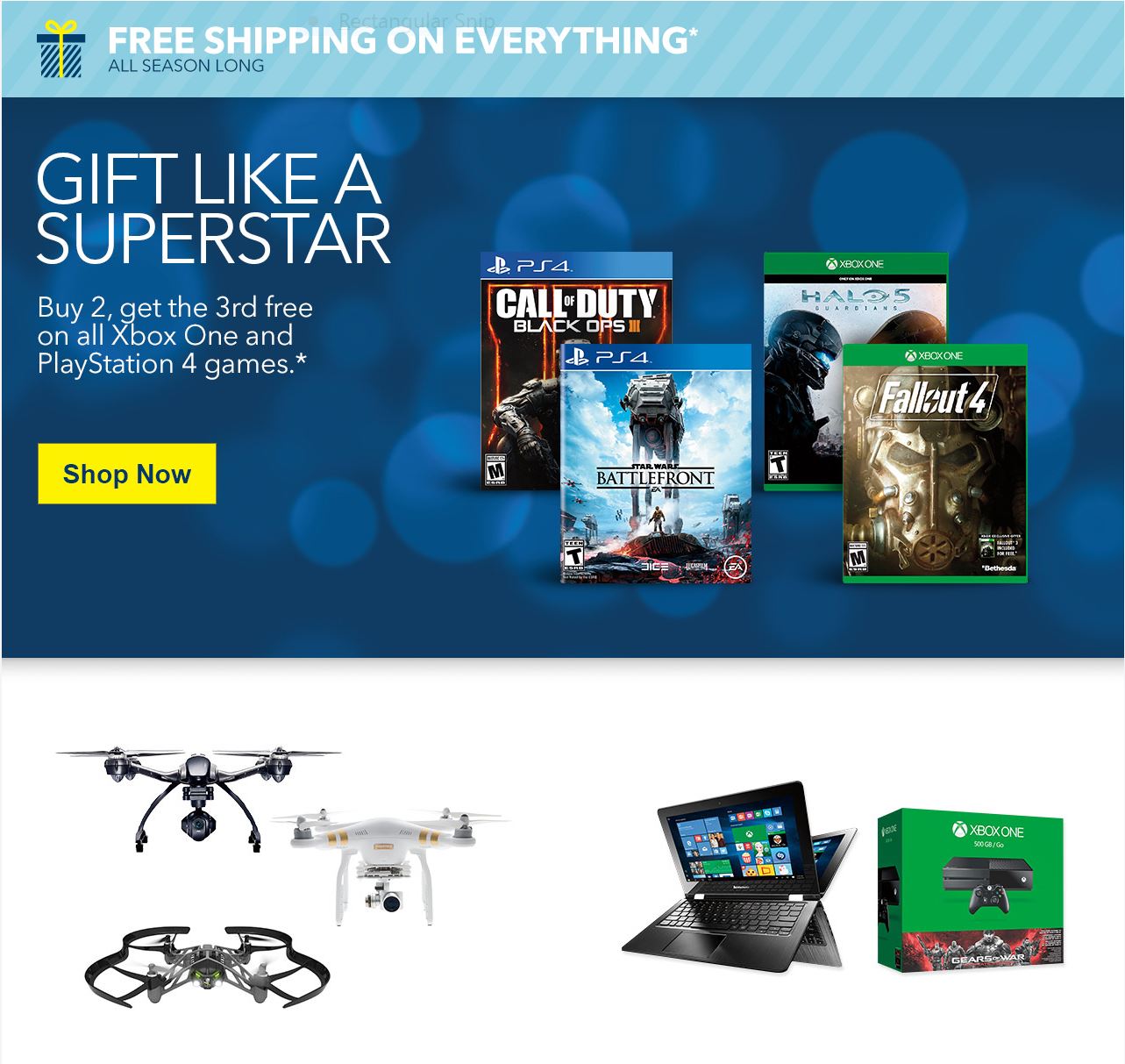 Best Buy revealed the savings this weekend in an email sent to shoppers who'd previously signed up to get such alerts. There aren't any obvious loopholes in the deal either. Best Buy is promising the free game to anyone that purchases two Xbox One or PlayStation 4 games. Just Cause 3, Halo 5: Guardians and Fallout 4 are all listed in the ad. The free game does have to be of equal or lesser value than the two games purchased at regular price. The retailer isn't including collector's editions in this deal, just the standard version of a game. Best Buy is also bundling a Gears of War Ultimate Edition Xbox One Bundle with a Lenovo Flex 3 notebook PC for $499.
Both deals are available online and in store, but only for users with a My Best Buy account on its website.