Each month we reply to some of the most interesting questions we've received concerning the Zune, Xbox, or Windows Phone. (read more Ask enConnected)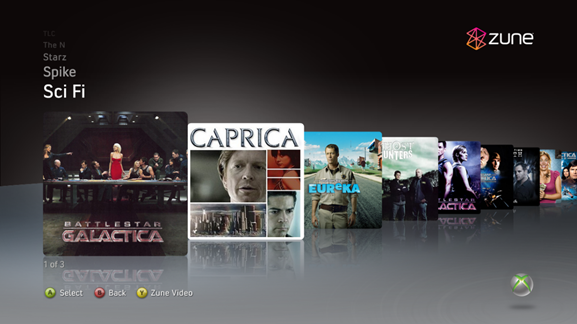 by Travis Pope
Editor, ZuneSpring
last updated on April 11, 2011
first published on April 11, 2011

It's been about two weeks since our transition to EntertainmentConnected and just as we suspecting you guys have got more questions about the Microsoft entertainment ecosystem as a whole than ever before. Let's do this thing.
Getting the Goods on Cheap Digital Goods
Mike asks "I've noticed that you guys always do a really good job of keeping up with what's free in the Zune Marketplace or on Xbox. How do you do it? You can't be in that many places at once? Is this your full time gig?
A: Sadly this isn't our full time gig though we'd love it to be. We keep up with the promotional materials in a couple of different ways depending on which service it is. The Zune Marketplace does a fabulous job at displaying what content is free usually directly on a Marketplace entrance page in the Zune Software, on Zune.net, and in the Zune on Xbox home page.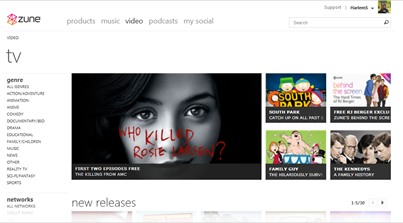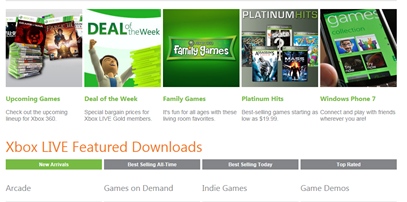 Finding the latest deals on Xbox is just as easy. Go to Xbox.com and then look under the 'Games + Marketplace' tab. There you'll find the Deals of the Week for Xbox 360 as well as Xbox on Windows Phone titles. See fast and fun and you didn't even need to use all of your lunch break.
Supporting Your Friends and Friending Your Support
jonathande4 asks "When you buy a 1st generation Windows Phone, how long is it supported?"
A: We've got no idea really. Although Microsoft has been pretty upfront about handing out free updates (even if the carriers haven't been upfront about giving them to us) we just don't know. One hopes that with early adopters usually being your most supportive customers we wouldn't get left in the cold. We have put in a word with Microsoft PR, hopefully they'll get back to us with a solid statement. If they do you bet we'll share it.
Decision Points
Terry asks "What's the point of getting a Windows Phone?"
A: We have Windows Phones because they make life easier for us and all our stuff works. Our Zune Pass works on my Zune HD, Windows Phone, Xbox and Zune.net. Our Xbox Live Gamerscore is tracked on Windows Phones and our Xbox 360. For us it just works.
Thanks to everyone who sent in questions! If you sent in a question about the site itself don't worry, we'll be doing another post just for those questions soon. In the meantime don't let that stop you from asking more about your favorite devices and services! Send your questions about Zune, Xbox, or Windows Phone to theteam@enterconnected.com or message them to us on twitter at twitter.com/enConnected and we'll get you all squared away.