The streets are cold, and your device is warm. The artists that make your favorite music, movies and television shows are everything in between. In this edition of Ask The en, I answer questions about Disney's Movies Anywhere service and detail how I listen to music, If you're wondering why I talk about the Nintendo Switch less these days, that's in this edition too.
I couldn't do Ask The en without you, so don't hesitate to send questions on video games, music, television shows, movies and devices through Twitter and Facebook. Asking questions about "how I got so short" will go directly to the trash bin. (Sure, I'm 5 feet and 4 inches tall, but that's taller than both my parents. Give your man, Trav, a break already.)
Let's do it.
Q. Is Microsoft Movies & TV joining Movies Anywhere?
Only Microsoft and Movies Anywhere's owner, Disney, know the answer to that. I do hope that Movies Anywhere will add Microsoft Store support soon. Otherwise, I've got a ton of films sitting in my Movies & TV app that I will never be able to watch on my phone.
For those that haven't heard of it, Movies Anywhere is a digital video service. It makes using devices from different companies easier. Buy a movie in the iTunes Store and you can watch it on your Amazon Fire TV. Buy a movie on your iPad and you can stream it on your Galaxy S8. The service ties to iTunes, Amazon Prime Video, Google Play, VUDU and Fandango Now.
Microsoft isn't a Movies Anywhere partner, which isn't great for anyone that continues to shop there. It's not like movies cost less from Microsoft either, so you're paying the same amount of money you'd pay anywhere else for a movie and not getting access to that movie on all your devices.
I have hope that Movies Anywhere will add Microsoft Store support soon.
In the meantime, I suggest buying your movies from Amazon. There are Amazon Video apps for every platform worth using, and the movies you buy will sync to Microsoft Movies & TV if Movies Anywhere and Microsoft ever make a deal.
My Thoughts on the iPad Pro
Q. Did you get another iPad Pro yet?
So, you read my iPad Pro review and thought I'd eventually spend the cash and switch back? You were wrong.
The iPad Pro was a terrific tablet. Unfortunately, iOS just wasn't what I needed it to be to replace my Surface Pro. I could have lived with every iOS shortcoming except plain text Copy and Paste. This isn't 2000, and I'm not sending my workflow back to experience the Willennium album first hand.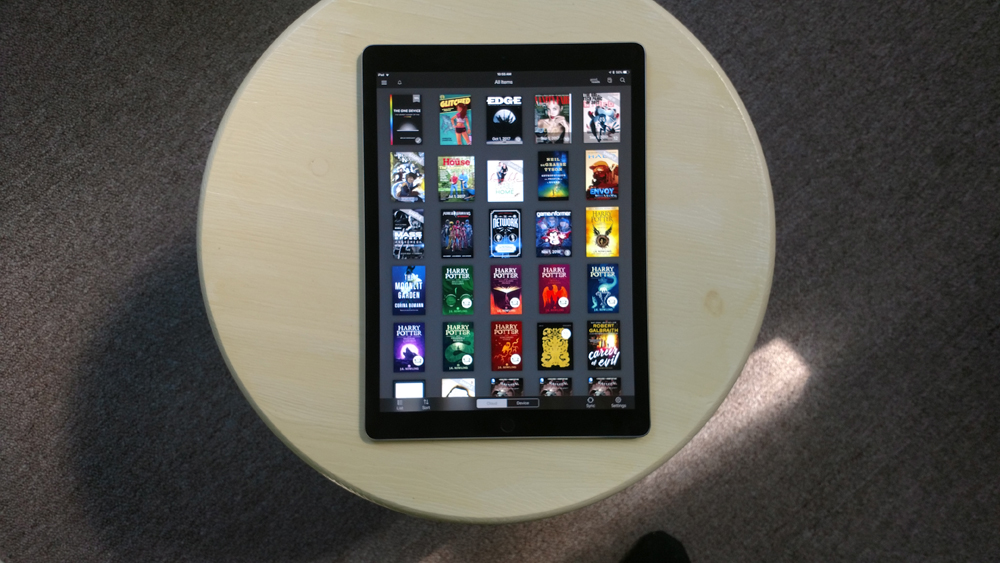 I've now settled into my 2017 Surface Pro nicely. My hope is that web apps and decent websites will make up for the great iPad Pro apps that my Surface Pro is missing. You know, like the Kindle app above that I miss above all other iPad perks.
I talked more about my reasons for sticking with the Surface Pro over the iPad in The 5 Surprising Things My Surface Pro Replaced piece I published last week. If you're really interested in how I get things done, definitely check that piece out.
My Favorite Way to Listen to Music
Q. What's your favorite music service?
I'd say, generally, I have no favorite music service. After spending 11 years on Zune/Xbox Music/Groove Music, I've given up on streaming services. Instead of streaming, I buy from Amazon Music. If there's something that I want to listen to that's not worth buying, I turn to my Amazon Prime subscription. When something isn't available there, I open Spotify and stream it for free.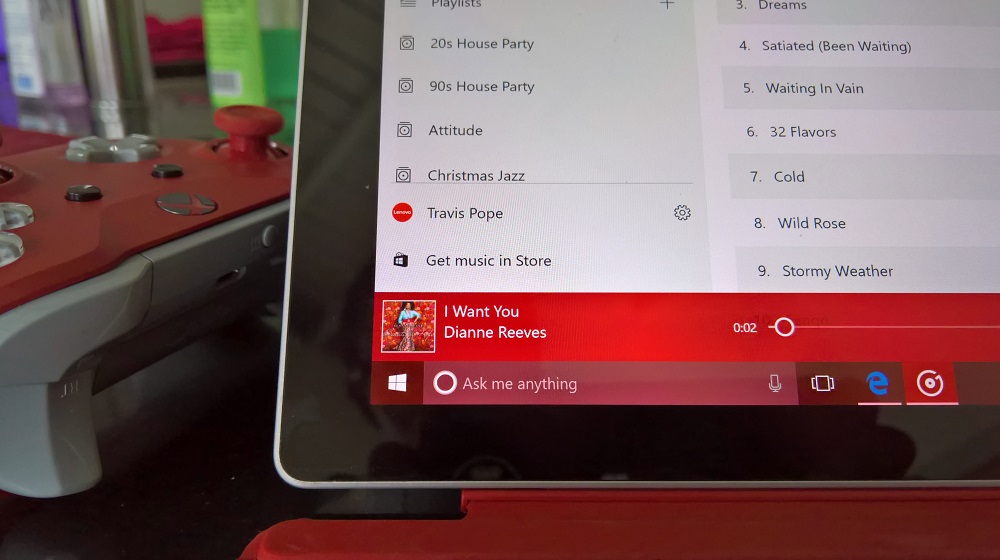 My hope is to eventually eliminate some of this complexity and settle on one music service or app for everything, but nothing fits yet. Spotify plays the music you own, but generally treats it the same way your parents treated you everytime you asked for money for a school trip. Amazon Music has a terrible interface. Also, the Windows app loads slower than Who Let the Dogs Out? did through Napster on your AOL free trial in the late 1990s.
My most used music service is TuneIn. I spend hours a day listening to my local public radio station's classical music line-up with it.
Why I'm Not Using the Nintendo Switch
Q. How come you aren't playing more games on Nintendo Switch?
Fam, you caught me. I wondered how long it would take someone to notice that I'd gone all quiet about Nintendo's latest video game console.
I grossly overestimated the amount of free time I had to drop into a second video game console. I know plenty of people have more than one console, but I never have. The side-effect of growing up poor and turning into an adult cheap-skate is that you tend to focus on one way to game.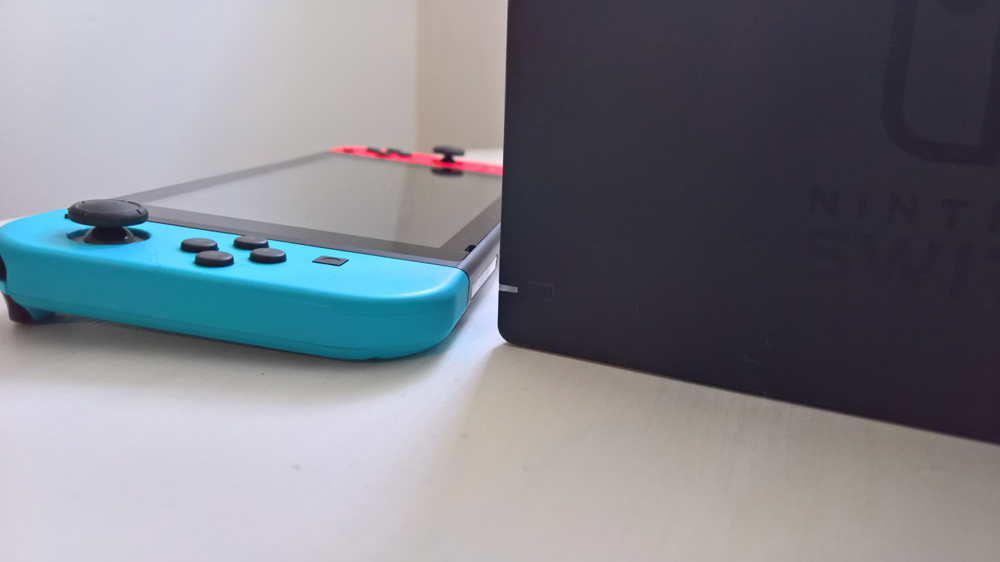 Right as Splatoon 2 launched, I realized that I had a massive collection of Xbox video games that work on Windows. Since then, I've been playing Halo Wars 2 on my Surface Pro with an Xbox Controller when I want to game away from home. It's easy for my mind to justify the time investment because all my progress and stats are syncing right back to Xbox Live. Also, that's where my friends are.
My Nintendo Switch is on a shelf in my studio. I sold my copy of Splatoon 2 because it was clear I wasn't going to play it as much as I thought I would. I've still got Mario Kart 8 Deluxe.
Julio Ortiz handled wrote the Nintendo Switch review for The en late last year.