Forget what Thomas Jefferson told you, all Windows Phone devices aren't created equal. Sure Microsoft makes it a little easier for you to choose by mandating what features and chipsets phone makers can choose from, but that's just the tip of the iceberg. Here are some of the things to look out for before taking the plunge on that new device.
Camera Quality
Many of Windows Phones latest innovations like automated photo backup and Lenses are designed to make playing photographer with your Windows Phone the best that it can be. As a base rule, you'll want the best rear facing camera your budget will allow. Period.
Processor and battery
Now that Windows Phone supports multiple cores you can bet that each hardware vendor will start pouring in their best when it comes to processors. As with all phones, faster processors mean less time you'll be able to stay away from a wall charger. That is unless they've beefed up the internal battery or have an external battery compartment. You'll want to check for both of these things if you'll need to be away from home or the office a lot. Typically phone manufactures quantify this based on the amount of hours between chargers.  Battery capacity is self is rated much in the same way, for example a 2000 mAh is will get you less time between charges than the same device with a 4000 mAh battery.
Screen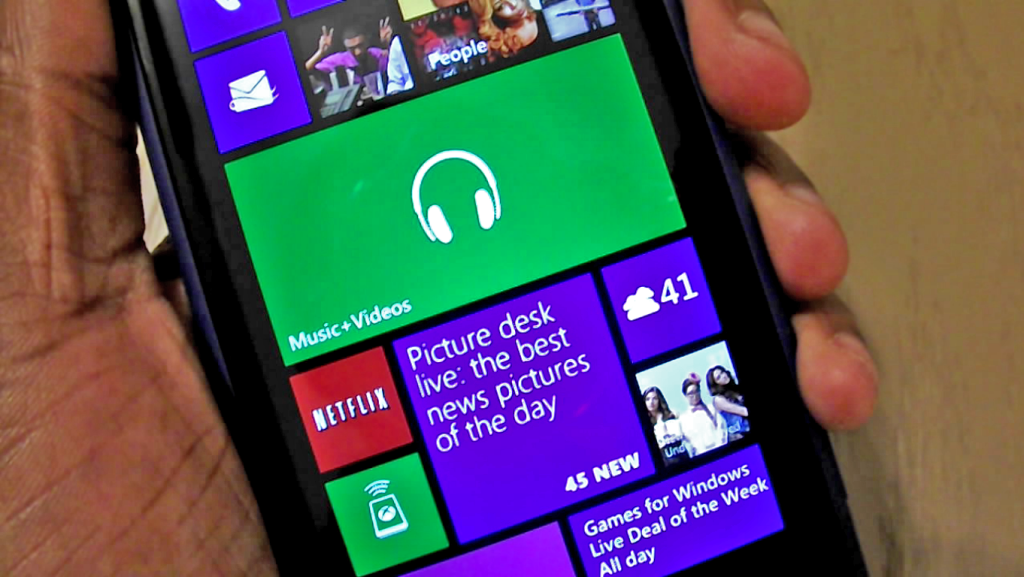 Two of the biggest things that differentiate a smartphone is its screen size and quality. Get a phone with a screen size and quality that matches your needs. Cheaper device will almost always have lower resolutions and a less crisp picture. So if something like video is important to you stay away from those. Nearly all phone use LCD or AMOLED technology. AMOLED  screens will have brighter colors and deeper blacks. LCD screens will have more realistic color production, but not have the brighter colors and deeper blacks of their AMOLED counterparts.
Front facing camera
All Windows Phones don't have a front facing camera and those that do might not have the highest front facing camera available. Again, take that into consideration when purchasing your Windows Phone device, with Skype so well integrated into the platform it's definitely worth it to have a device that can let you communicate with your friends and family face to face when you need to.
[one_third][/one_third]
[two_third_last]
Carrier Apps and Customizations
Each carrier can and does provide its subscribers with applications that are specific to only the Windows Phones they offer. For example our phone came loaded with a free copy of Words with Friends, T-Mobile TV, and an account management application. Thankfully, all of these can be removed. While we don't recommend choosing your carrier based on these, it's helpful to know what you are getting. Some features are also specific to your carrier so you'll also want to pay attention to those as well. For example only Verizon is the only carrier that has the new DataSense data management ability but doesn't offer any group messaging or visual voicemail.
[/two_third_last]
OEM Apps and Customizations
OEMs aren't allowed to create their own interfaces for Windows Phone, however they can add more to their use's software experiences by including their own custom applications and features that can only be obtained by buying one of their devices. Nokia is a perfect example of this. The firm includes excellent first-party applications like Nokia Music and Nokia Drive for its users free of charge. HTC on the other hand chooses to focus more on including Beats software and an internal amp in the case of the Windows Phone 8X. This is where you want to pay attention as the number of Windows Phones grow they each bring different advantages to the table and knowing the extent of those differences can go a very long way towards making your experience better.