Xbox One, Xbox on Windows and Xbox Live Gold can connect you with other gamers at a moment's notice. All you need now is a ton of friends to play with on Xbox One. Here's how I find people to play with on Xbox Live when I want to enjoy The Division, Fortnite and other multiplayer games.
If you think making friends with other gamers on Xbox Live isn't important because of matchmaking, think again. Yes, Xbox games with multiplayer modes have a matchmaking system that finds other people for you to play automatically. Still, there are solid reasons to build up your friends list. Forming a squad of players with similar styles could make Destiny 2's hardest missions much easier. A long-running rivalry with a friend in NBA 2K18 or Madden NFL 18 is half the fun of playing those games.
Let's build you a roster, shall we?
How to Use Looking for Group to Find Friends
Using Looking for Group to Find People to Play With on Xbox Live
I turn to one of Xbox One's most underrated features when I can't find someone to play with: Looking for Groups.
Looking for Groups should really be called Looking for Gamers. Creating a Looking for Group post is like taking out a help wanted ad for your favorite games. You chose the game, the time and give everyone else an idea of what you want to play. Xbox Live handles the rest.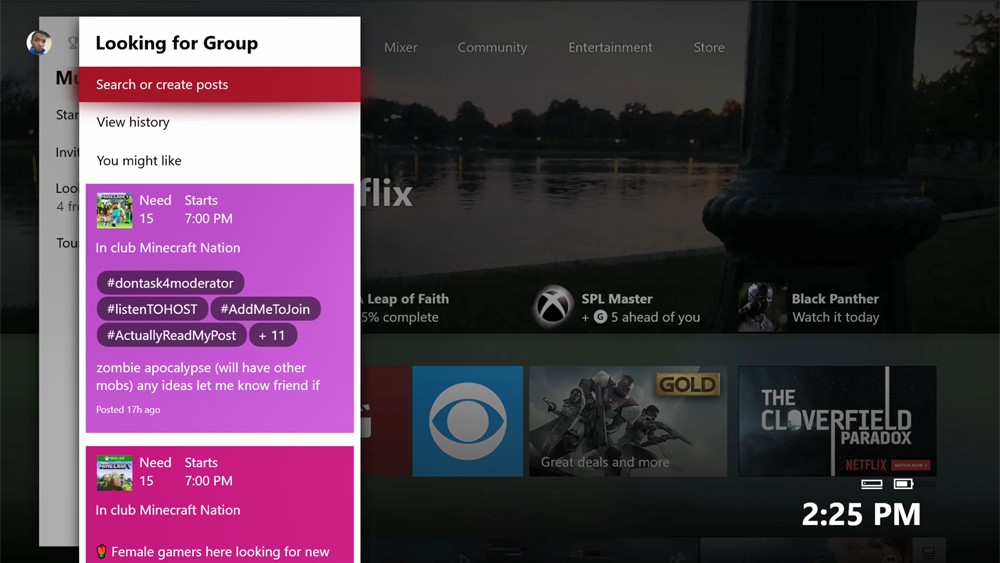 Your Looking for Group post lets people find you instead of the other way around. The friends you have on Xbox Live get a notification when you create a Looking for Group post. Each game's page on Xbox Live also lists Looking for Group posts. So, anyone checking out Destiny 2's Game Hub also sees your post.
If you're just looking to play with other people, you can search existing Looking for Group posts that other people have made.
You can access the Looking for Group area directly from the Xbox Guide. Press the Xbox logo on your controller to open the Guide. Now select Multiplayer. Finally, select Looking for Group from the list of options.
How to Use Xbox Live Xbox Live Clubs to Find Friends
Joining Xbox Live Clubs to Find New Friends Online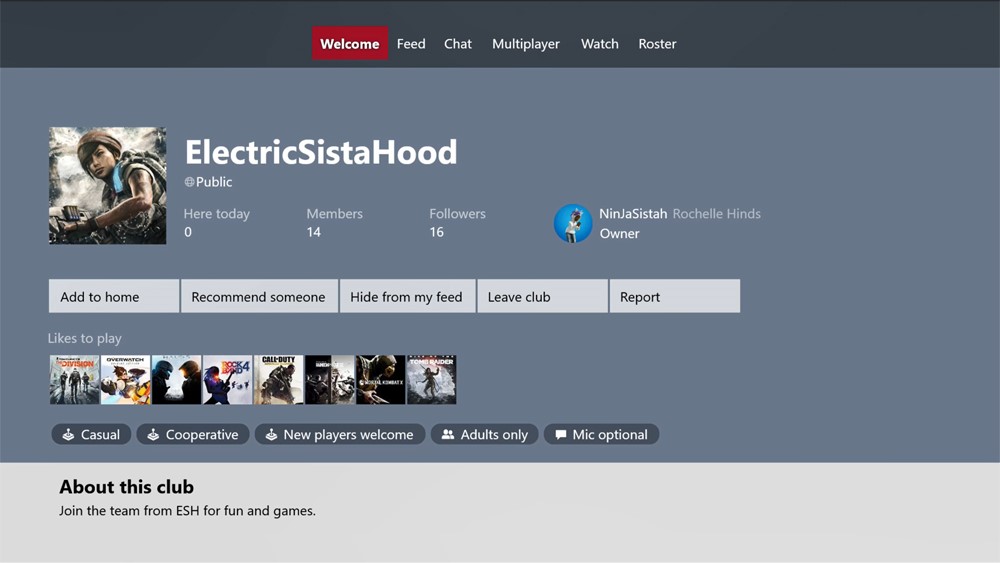 Join an Xbox Live Club if you're looking to make a ton of new friends to play with.
Xbox Live Clubs are online gaming communities. Each Club has an activity feed and a members-only chat area. Club members use these features to talk about recent game updates and share what they've created. Clubs also have a dedicated Looking for Group area for members and a list of attributes they look for in a member.
Clubs come in all kinds and sizes. There are Xbox Live Clubs with thousands of members and a family-friendly community. Other Clubs focus on a handful of games and only encourage serious multiplayer gamers with microphones to join.
Open the Xbox app on your smartphone or PR and click or tap on the Clubs button. Use the search box to look for Clubs based on the games you like or the play style you prefer. Clubs are also in each title's Game Hub.
How easy an Xbox Live Club is to join depends on the person who made it. Most Clubs are open to everyone, but some require approval from the person in charge.
How to Use Xbox Live Game Hubs to Find Friends
Looking for New Friends in Xbox Live Game Hubs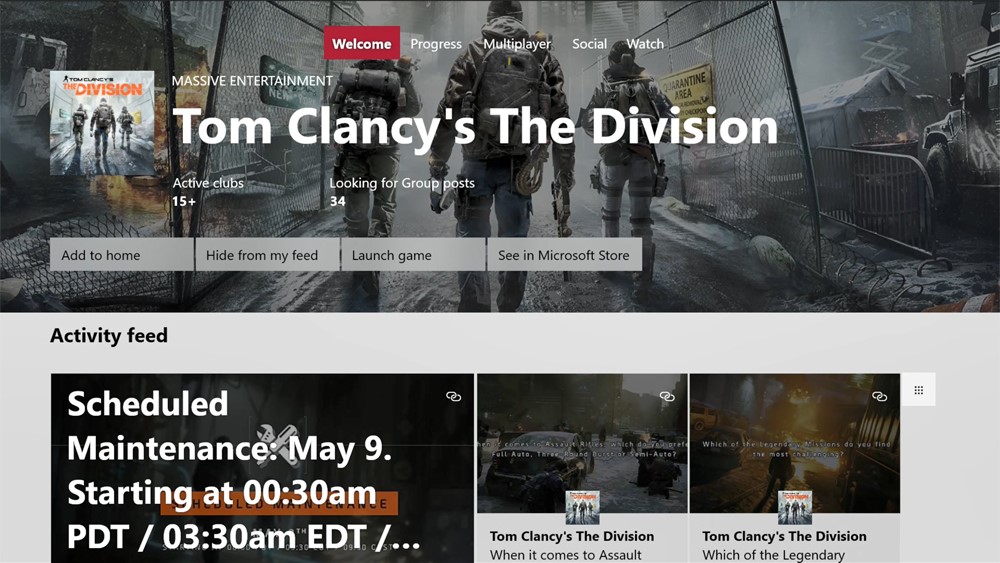 Finally, don't hesitate to use Game Hubs to find new friends to play with on Xbox Live.
Game Hubs are your one-stop shop for all the information about your favorite title. They're also the best place to find new people to play with. Inside each Hub is a Friends & Clubs tab that has links to Clubs based on that game and a list of friends who play that game.
To open a Game Hub, highlight a game you like in the My Games and Apps area. Press the Menu button on your controller and select Hub from the pop-up menu. Just navigate to Friends & Clubs inside the Hub and you've got a list of potential Clubs to join and people to play with on Xbox Live.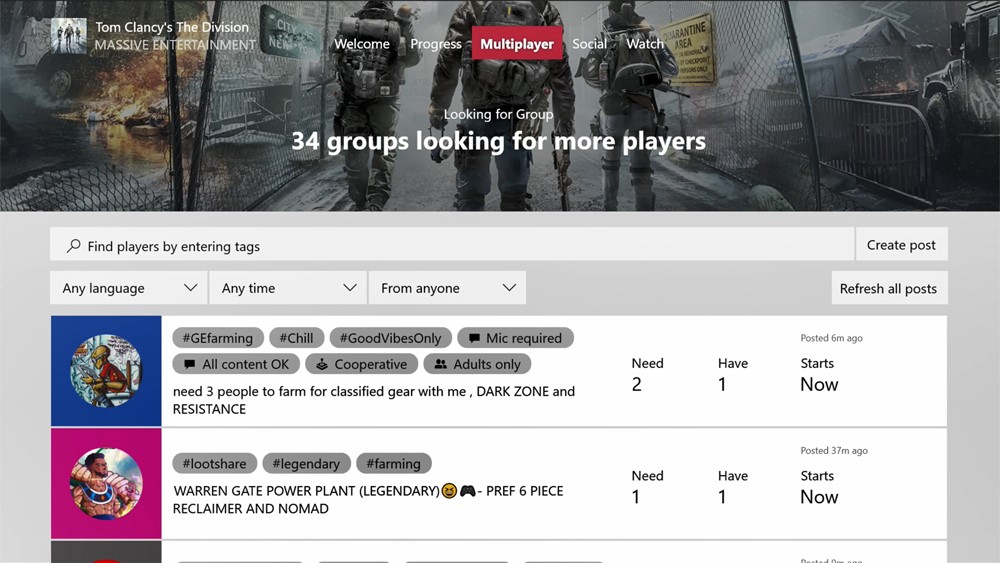 I go into a little more detail about Looking for Group and Xbox Live Clubs in The Xbox Handbook. Definitely read that chapter on them if you're considering creating your own Club or heavily relying on Looking for Group to get through multiplayer challenges.
Of course, you can always send me a friend request to play something on Xbox Live too. My gamertag is harlem.