I racked up an impressive movie collection as an iPod with Video, iPod Touch and iPhone owner over the last ten years. Thanks to a new service, I'm finally able to watch iTunes movies on my Xbox One and Samsung Galaxy S8+ without paying for them again. You can too.
Disney's Movies Anywhere service is what makes watching iTunes Movies on devices without the iTunes Store possible. Once connected to your iTunes Account, the service checks to see if any of the movies you own are part of its library. If a movie is a part of Movies Anywhere, the service unlocks a copy in the Movies Anywhere app and a handful of other stores. Movies Anywhere also syncs movies you've purchased on your Android smartphone to your new iPhone, Xbox One or PS4.
Here's how to get the service working.
Setting Up Movies Anywhere
The key to watching your iTunes Movies on Xbox, Android and other places is linking all your accounts. Gather all your passwords now.
Go to MoviesAnywhere.com and create an account.
Once you've created that account, use your Apple ID and password to link your iTunes Account to Movies Anywhere. To do this, click on the arrow in the top-right corner of your screen. Then click on Manage Retailers.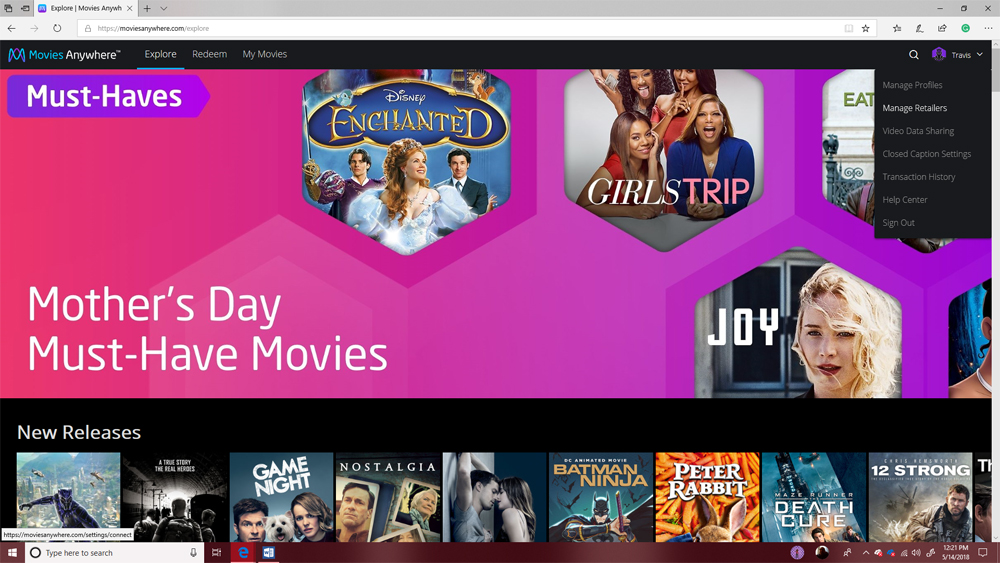 Don't stop at linking Movies Anywhere to iTunes if you have movies on other services. Movies you purchased in Google Play, VUDU, Fandango Now and Amazon Prime Video also sync to the service. Go to the My Movies area online or in the Movies Anywhere app to see your entire collection.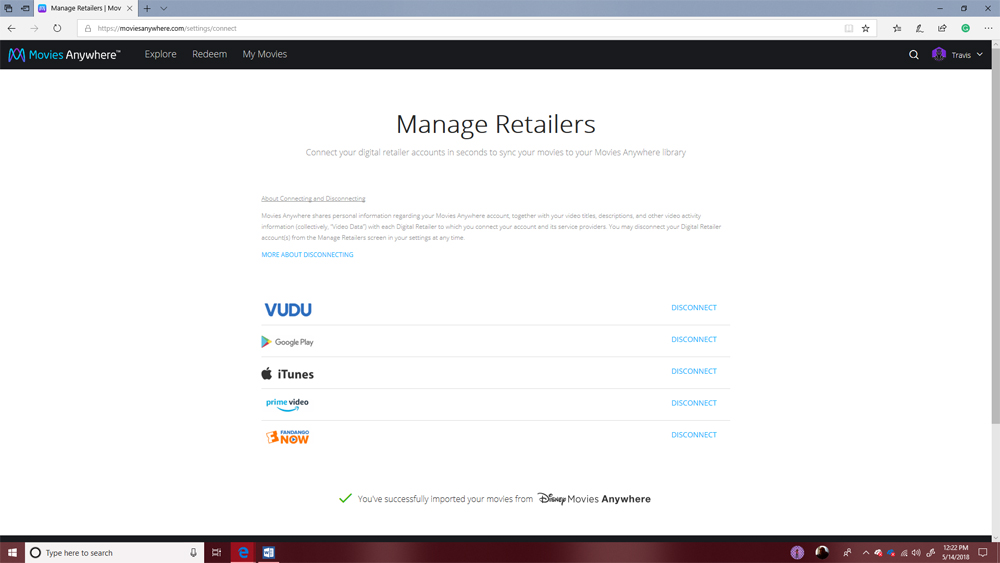 Now, you knew there had to be a catch with Movies Anywhere, and here that catch is. Most of your movie library will sync to the service, but all of it won't. A movie only gets added to the Movies Anywhere library if the movie studio that produced it has signed a deal with the service. Today, that's 20th Century Fox, Sony Pictures, Universal, Disney and Warner Brothers.
Movies made by Paramount, Lionsgate and MGM don't qualify for Movies Anywhere. You're stuck watching those films where you purchased them. (Sorry, no watching the new Power Rangers reboot or Star Trek Beyond from another device.)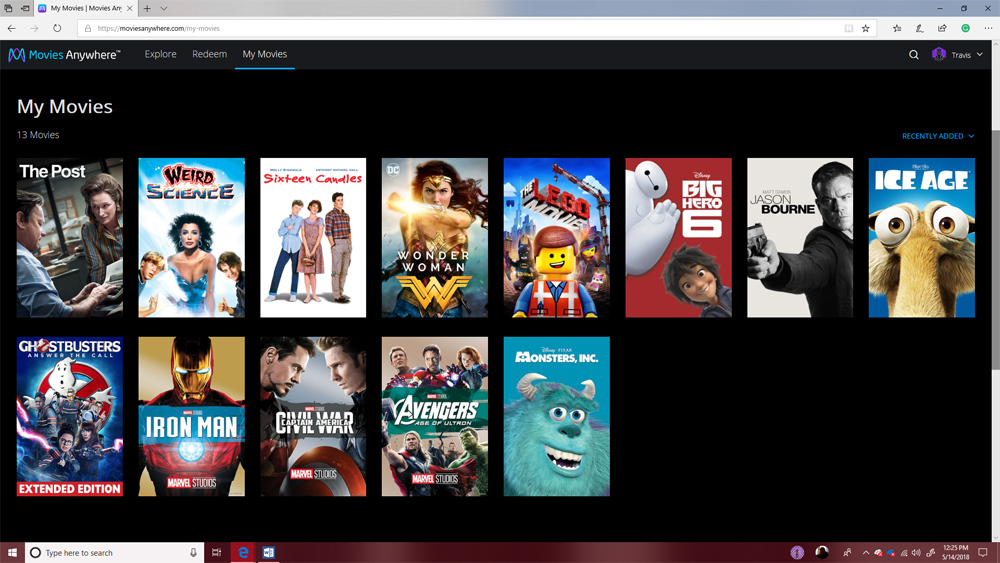 Second, the PlayStation Store and Microsoft Store don't link to Movies Anywhere. Anything that you've purchased in those stores doesn't sync to Movies Anywhere even if their production studio does have a deal with the service. So, all the movies you've bought from your Xbox or PlayStation directly are stuck there.
Finding the Right App for Your Xbox, PlayStation, Smartphone or Tablet
Now, all you need to do is find the right app for the device you want to watch your movie on.
If a store links to Movies Anywhere, you can go there to stream your movie or download a copy to watch when you don't have an internet connection. Only the official Movies Anywhere app lets you start a movie on one device and pick up where you left off on another.
iPhone, iPad and iPod Touch owners can watch their movies through Apple's official TV app or inside Movies Anywhere's official app. I also buy movies on iTunes because you get the 4K version for the price of an HD version in other stores.
Android has tons of great options. There's the official Movies Anywhere Android app, Google Play Video and Prime Video. I use the latter because I stream TV shows from Prime Video already.
Watching iTunes Movies on Xbox isn't as simple. The console doesn't have an official app and the Microsoft Movies & TV app doesn't support Movies Anywhere. There, you've got three options: Fandango Now, Prime Video and VUDU. Again, I use Prime Video because it's already installed for other reasons. I've stopped buying movies in the Microsoft Store until they add support for Movies Anywhere. The store used to link to Disney Movies Anywhere before it transformed into Movies Anywhere, so my hope is that Microsoft and Movies Anywhere make a deal soon.
Add the VUDU or Prime Video app to your PlayStation 4 to enjoy your Movies Anywhere library from that console. Once everything is set up, avoid buying new movies from the PlayStation Store.