A few weeks ago, I was diving into the far reaches of the media database here at The en for pictures to use on my new YouTube channel and came across an absolutely ancient set of images I took for an article titled Play Time. No, this wasn't about our livestreams of the same name, but a breakdown of the tech I use to play video games.
Looking over the images got me thinking. The last time I shared my setup was in 2013. I'd just left my job working as a retail inventory specialist to do freelance writing. My gaming machine was an Xbox 360. My smartphone of choice – the once great Windows Phone 8X by HTC. Oh the memories.
My setup has changed a lot. I've had three solid years to get new devices and refine my technique. I haven't ditched Windows Phone yet, but I've put some insurance policies in place in case Microsoft can't get its act together. I've rid myself of extra gaming equipment and changed what I carry. As such, I thought the piece needed revisiting.
We'll get to what I game on in another article in the very near future. I'm still mulling over some big changes in that area. I thought we'd start the new chronicle of what I use with a classic angle: what's in my bag. Don't worry, I've got some gaming stuff thrown in there.
Lumia 950 XL & iPhone 6s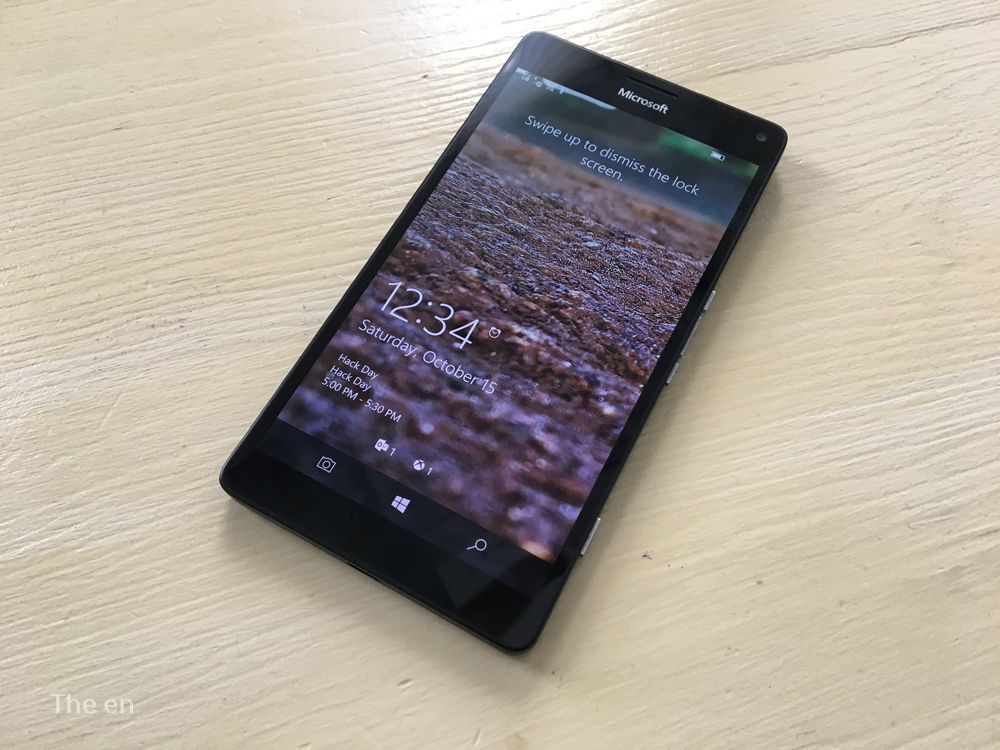 Surprising absolutely no one, the first thing that goes into my pocket when I leave the house and the last thing to come out of my pocket when I make it back home is Microsoft's Lumia 950 XL. Do I like-like this phone? No. I do like the phone though. There's a Hey Arnold! related joke about the difference between like and like-like, but I won't tell it here.
I have this phone because I split the cost of a buy-one-get-one-free deal that Microsoft held with ZuneTracks, a friend from back in my days covering Zune and the early years of Windows Phone. It feels cheap and the optical sign-in stuff stinks, but it's a Windows phone. Camera is solid and I like most of the operating system.
My backup phone is the iPhone 6s, and it only makes it into my bag when I'm going on a trip somewhere or the Windows Insider Preview has completely trashed my Lumia. If Windows Phone went away tomorrow, I'd be an Apple user. I'd probably buy a matching iPad too.
The Surface Pro 4 and Dell XPS 15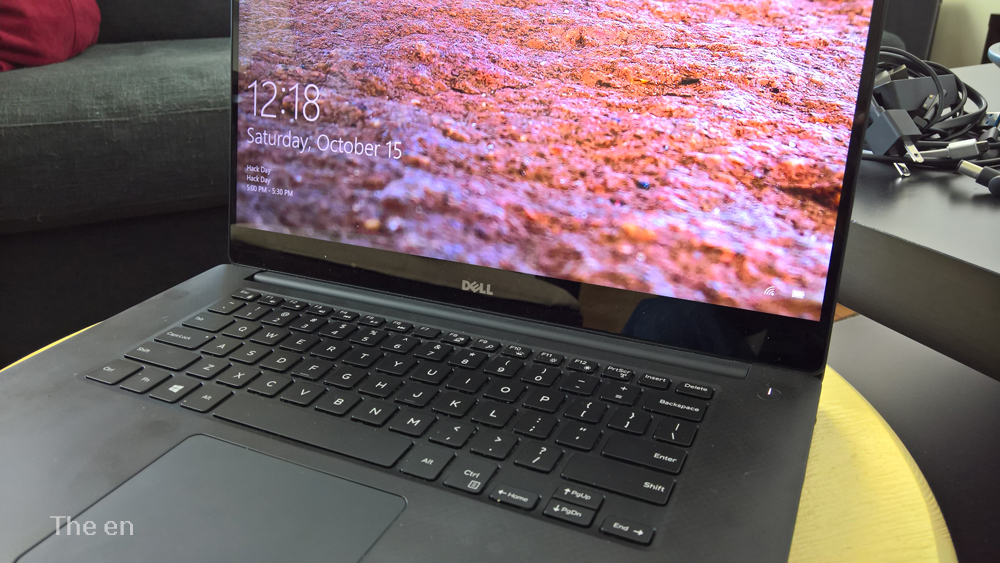 Dell was kind enough to provide me with a top of the line Dell XPS 15 for a blogging promotion that I did for them earlier this year. It's my 4K movie theatre and the machine that syncs to The en's servers. Basically, I run paige aiden Media on this notebook, which is why it's always near my desk. I game on the XPS 15 too. I don't usually take it out of the house though. At 15-inches, it's a pretty beefy notebook. If I know I might need to cut video or work on the site, it maybe makes it into a coffee shop once a month.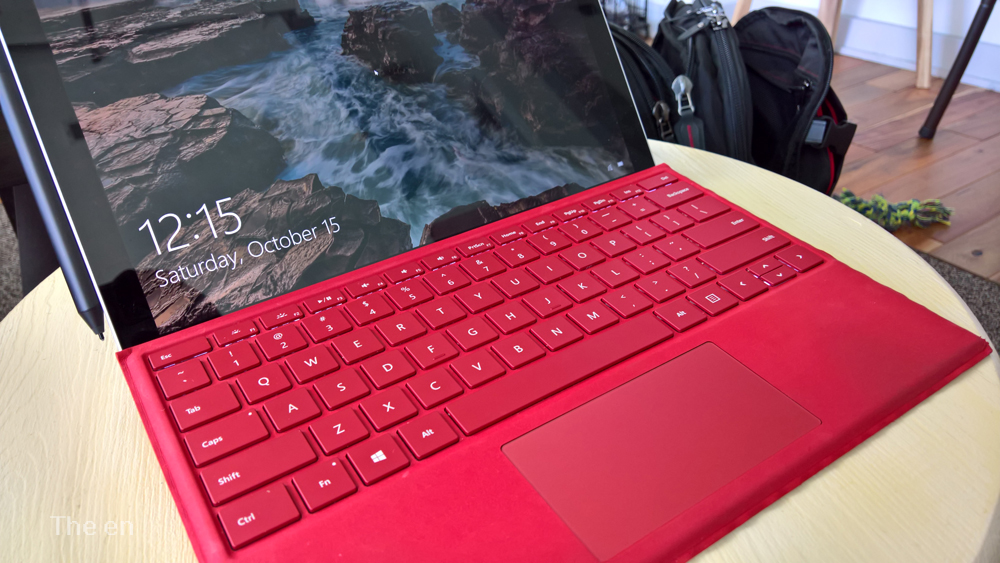 When I'm not at my desk, the Surface Pro 4 is my constant companion. It's my personal PC and would probably be my only PC if not for the XPS 15 promotion. Then again, maybe it wouldn't be – I have the Intel Core M3 version because I belong to team No Fan Noise. I picked it because I needed a notebook and a tablet. I can't imagine editing videos on it. My red Surface Cover stays in the bag since I use it with a Bluetooth keyboard, mouse and stand at home.
Dell Power Companion & Surface Charger
Another piece of hardware given to me with the XPS 15, this Dell Power Companion doubles as a smartphone and notebook charger. I only use it in case of an emergency, so it stays here. I keep a Surface Pro 3 charger in my bag so that I don't have to remove the one embedded in my desk. The one made for the Surface Pro 4 takes up less space, but it lacks the built-in USB port, which I need for traveling.
Arc Touch Mouse: Surface Edition
Arc Touch Mouse is the slimmest, sleekest Bluetooth mouse that money can by. I had the standard version when I wrote that Play Time article. I love this mouse, but don't use it much now that the Surface Type Cover's trackpad isn't terrible.
EarPods
I've yet to switch over to just using Bluetooth for everything. Instead I rely on two cheap pairs of earbuds. This set of Apple EarPods sits in my bag in case I accidentally leave my pair of Amazon Earbuds somewhere. I'm going to go Bluetooth here at some point.
Microsoft's Xbox Wireless Adapter & Xbox Wireless Controller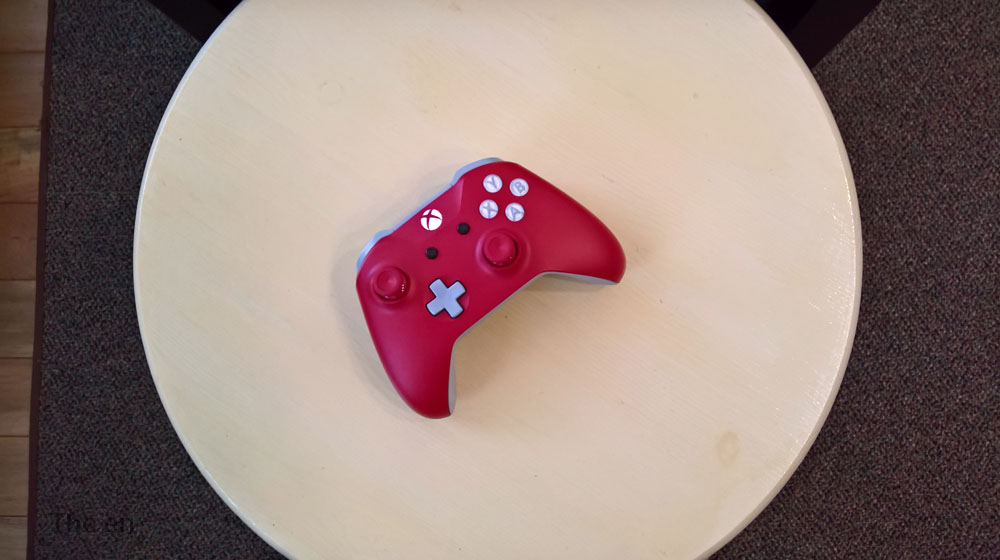 I keep the Xbox Wireless Adapter in my bag because I've had an Elite Controller and dreamed of gaming on the XPS 15 away from home. The wireless adapter almost came in handy in February when I needed something to do on a plane and had my Elite Controller with me. Unfortunately, Minecraft Windows 10 Edition is online only.
I recently did a piece on the Xbox Design Lab controllers, which is where this red controller in my bag came from. It never leaves this bag, so I always have an Xbox controller with me – yeah, don't judge me. I keep a flash drive, a backup Surface Pen and replacement batteries for the Arc Touch Mouse in here too.
The Glasses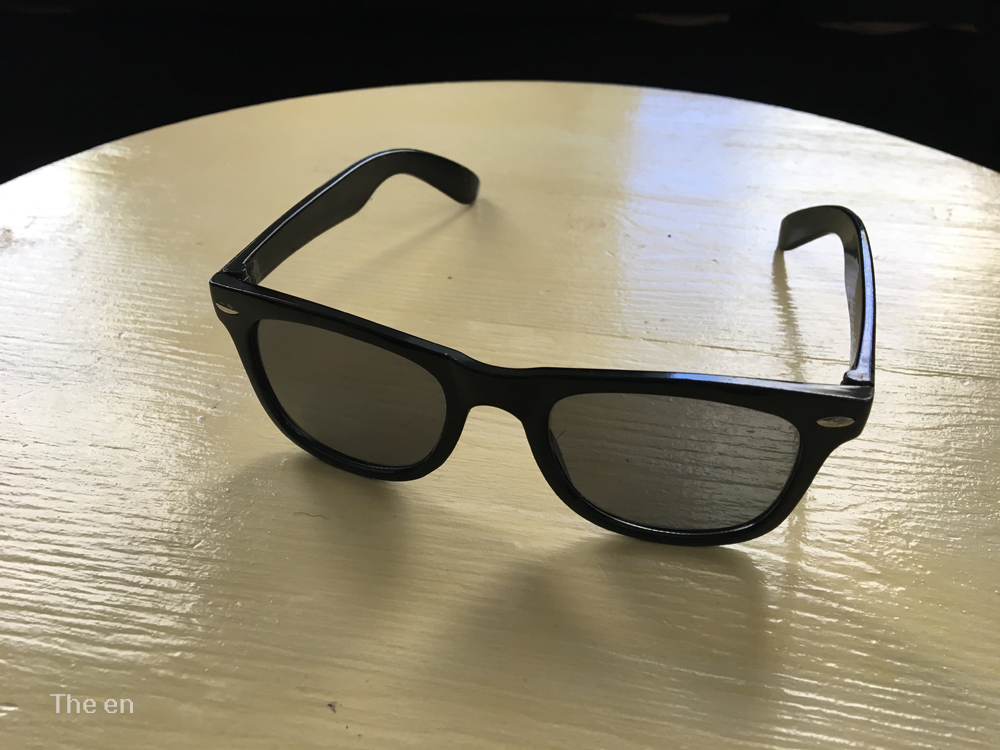 Those black sunglasses that I've worn for six years? I have a confession to make, they're an illusion. I actually have three pair that all look nearly identical. I keep one pair in the car, another near my shoes and a third pair in my bag. Dollar General is your friend, no joke.
Dell Tek Backpack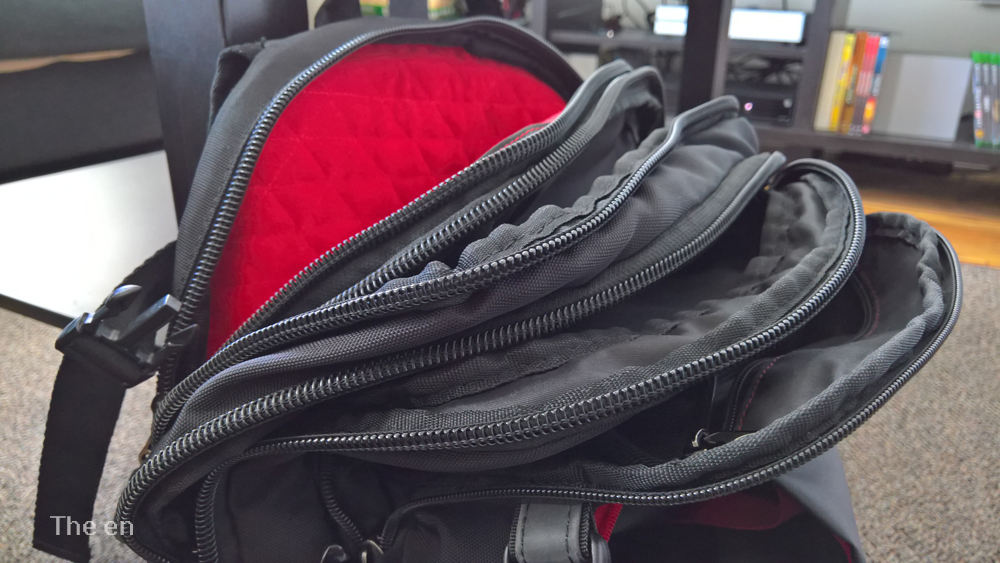 My Dell Tek Backpack came with the Dell XPS 15, and I'm so happy that it did. Honestly, I'd have never tried it out otherwise, and I'd have missed out on a good thing. I've owned monitors, notebooks, desktops, batteries and even a MP3 player from them. I loved this backpack the most.
There are pockets for just about everything. It's comfortable and lightweight. It's also expandable so that I don't get stuck carrying around some hefty bag when my XPS 15 is at home and all I have is my Surface. A special pocket inside the bag allows you to stash a Dell Power Companion and still charge stuff. That it has red lining is just icing on the cake. Yes, red is the official color of Trav.
Once I've settled on a design for my new workspace, we'll do a run down of that too. What stuff are you using? How has what's in your bag changed?