---
Dell's XPS 10 is an enigma. Inside its shell sits one of the most powerful mobile processors currently available with Windows RT, Microsoft's latest attempt at providing Windows OEMs with a tablet operating system.
Does Dell's PC maker know-how, a very reasonable price — when compared with Microsoft's own Surface RT — and a decent spec sheet, equal a decent tablet experience?
The Dell XPS 10 is an enigma.
[divider] The Story [/divider]
The Story
[one_third]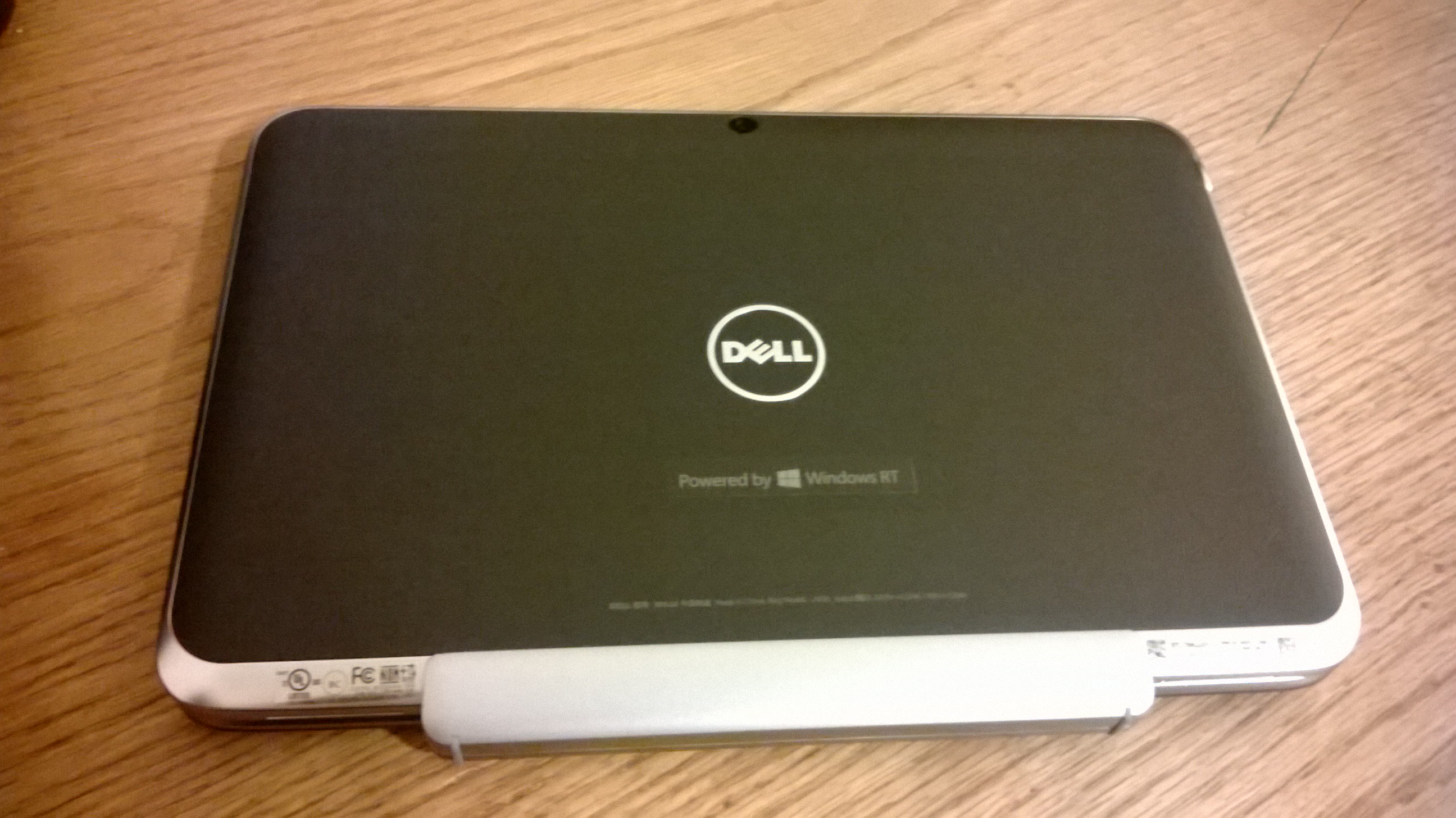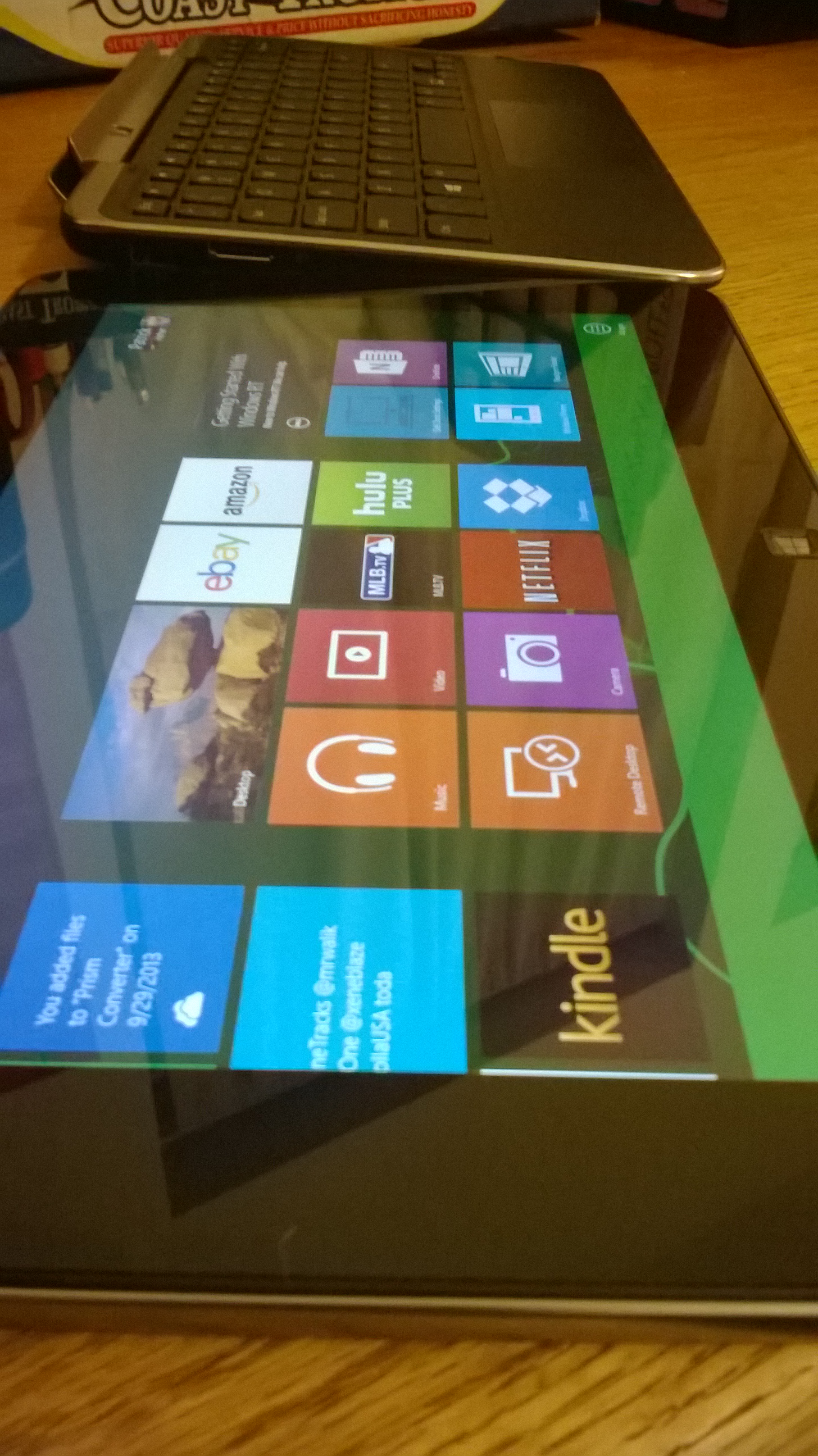 [/one_third] [two_third_last]

The Dell XPS 10 is Dell's first foray into the Windows RT world, and I can honestly say that this is a very nice device, for what it is. The XPS packs a solid punch with the 1.5Ghz dual core Qualcomm processor (the same that is used in the Lumia 920). Thanks to this processor, the XPS 10 does not see any lag in transitions or launching apps, which seems to be a recurring complaint of the Surface RT.

Here are the specs of the XPS 10

Processor: Dual Core Qualcomm S4 @1.5Ghz
RAM: 2GB
Storage: 32GB or 64GB, expandable up to 64GB through MIcroSD.
Camera: 5MP rear, 2MP front
Screen: 10.1 inch, 1366×768 @720p, LCD
Speakers: built-in stereo
Connectivity: Bluetooth 4.0, HDMI, Wifi A/B/G/N (N supports both 2.4Ghz and 5Ghz ranges), other models include LTE connectivity.
Software: Windows 8 RT w/Office 2013 RT

Despite the XPS not getting the love or attention of the Surface RT, in my opinion, this is a very solid device for those that are looking for something that is lightweight, portable, and has great battery life.
A tale of two halves
[divider]They got the screen right[/divider]
They Got The Screen Right
The LCD is bright and clear, and looks great at the 720p resolution. The processor is snappy and responsive, and the tablet has a great look and feel. When paired with the optional keyboard dock (which I HIGHLY recommend) this tablet turns into a full on notebook, complete with an additional battery (goes over 2 days!), USB ports, and an HDMI out port. Windows RT performs really great on this device, and the inclusion of Office 2013 RT is a great bonus, and will help make you that much more productive.

[/two_third_last] [divider]The Got Storage Wrong[/divider]
They Got Storage Wrong
[one_half]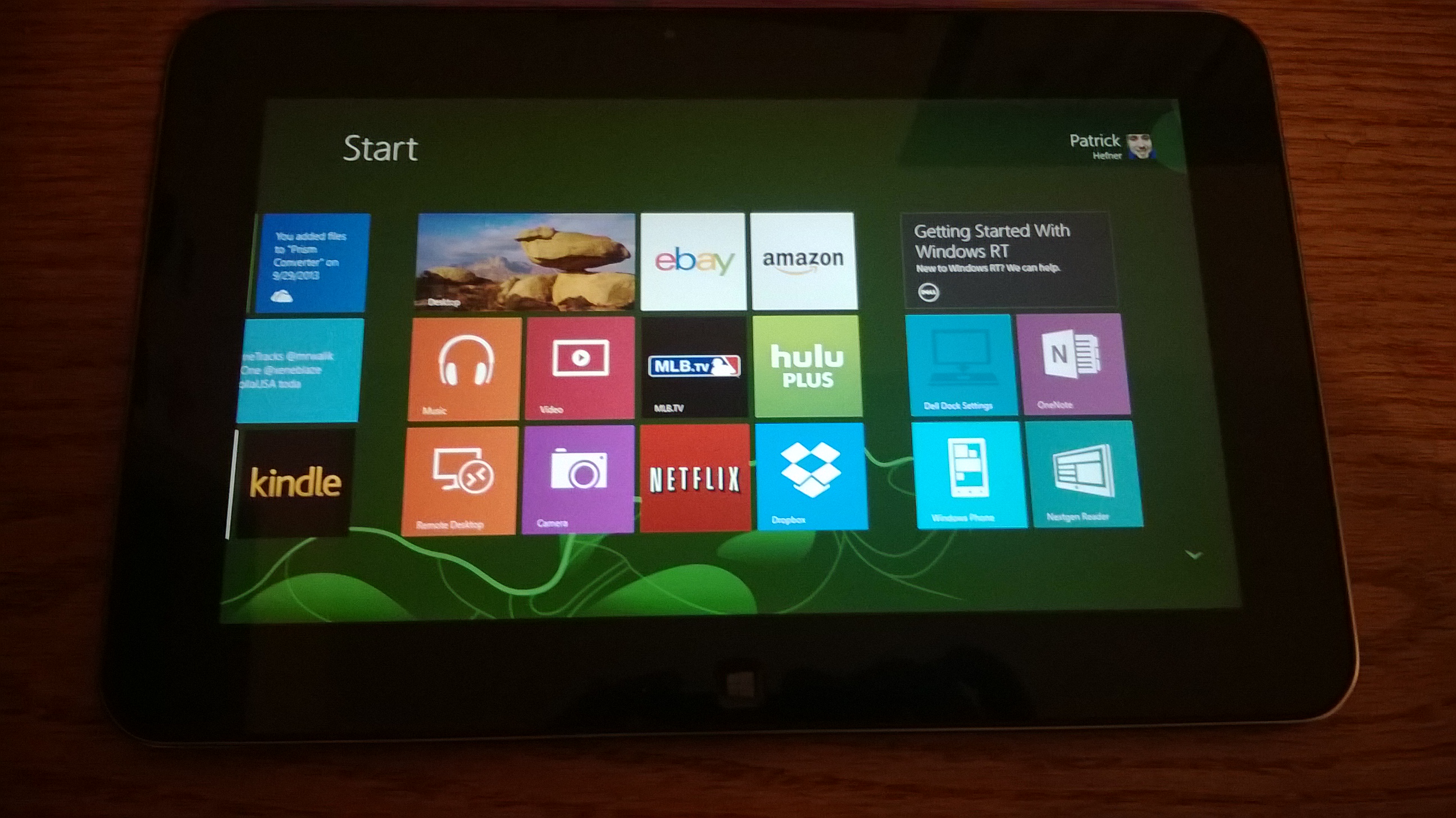 [/one_half] [one_half_last]

The only real negatives that I found with this device, was that the 32GB storage option, only leaves you with around 9-10GB of usable space, after setting up. While this is certainly enough for some people, it certainly doesn't give you a "warm fuzzy" feeling, because (in reality) you should be getting more storage space than that. So if you prefer having more out-of-the-box storage space, I suggest you get the 64GB version instead. Having a MicroSD expansion port certainly helps to combat this as well.

Another issue is that the ports to connect the tablet to the keyboard dock, are made of pretty flimsy plastic. I do wish that these were a little more sturdy, because they feel like they could break, if put under too much stress. They are also a little difficult to get out. Also, make sure you put them in a safe spot, because they are completely removable from the unit (as they should be, but still.)

[/one_half_last] [divider] In Images [/divider]
In Images
This slideshow requires JavaScript.

[divider] Final Thoughts [/divider]
Final Thoughts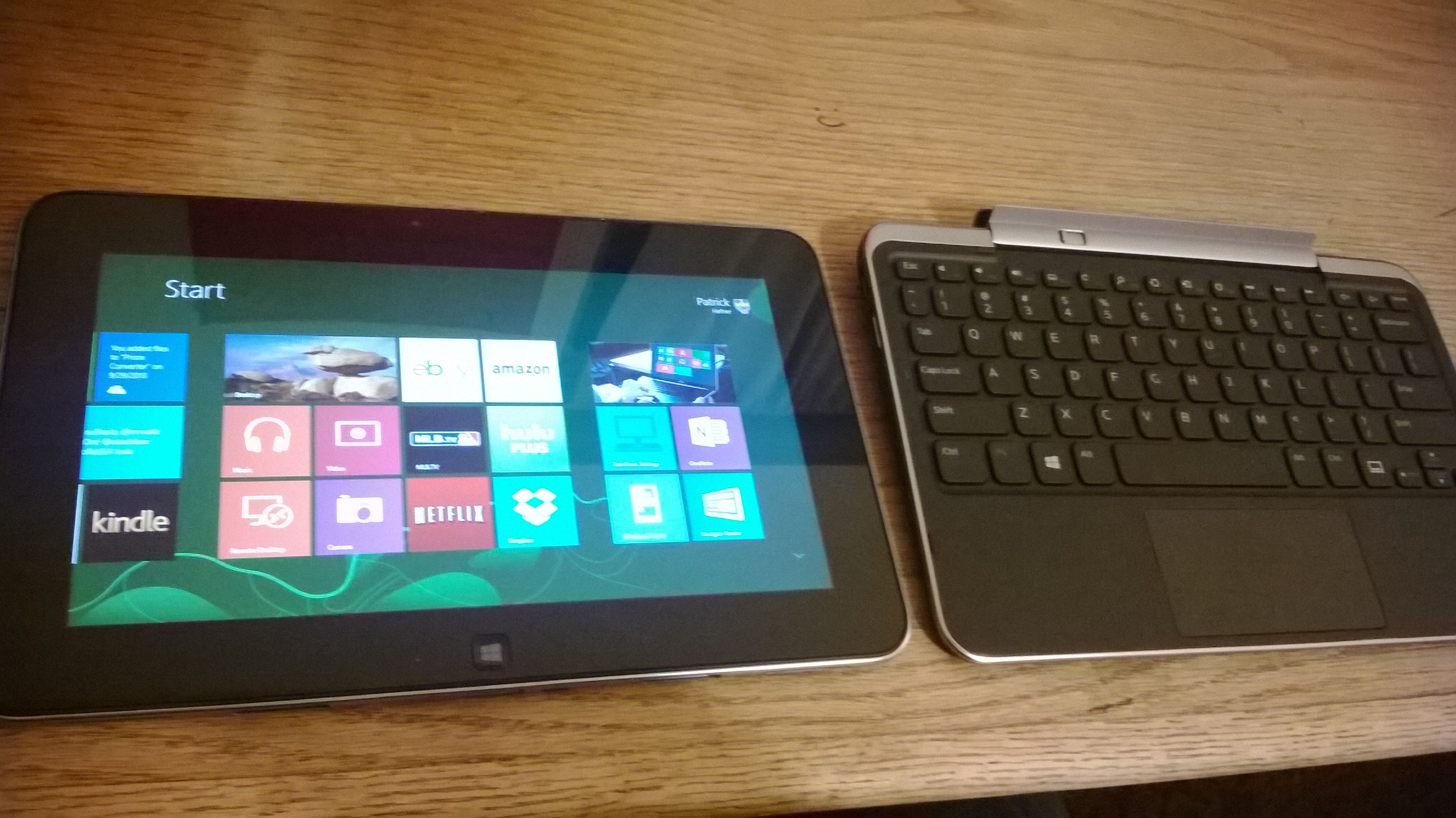 When weighing the pros and cons of this device, I give it a big thumbs up. The performance of this device, is better than the Surface RT, despite being only dual core, as opposed to the Surface RT's quad core.
For me, the issue of storage wasn't really that big, because I simply popped in my 32GB MicroSD card, and instantly had more space for pics, music, etc.
If you are in the market for a lightweight, portable device, that allows you to be productive, and do not need to run any legacy Windows applications, then I highly suggest the Dell XPS 10. You can currently get a 32GB XPS 10 w/the keyboard dock (highly recommended) from the Dell Outlet for around $410 (this includes taxes).
---