---
Wireless charging is one of those innovations that fly under the radar. The technology is a misnomer. Being able to avoid having to charge your phone using a USB port is about as mundane as it gets. Don't get me wrong, when you think about it deeply, it's genius. No cables and all that!
Then you think about it a little less and realize that this is just too low-key for most people to get excited about if it isn't marketed correctly. So how than, do I find myself sharing my experiences with Nokia's Wireless Charging Plate over and over with normal people? Well, let's take a look.
A charging solution as innovation worth talking about?


[divider] Design & Durability [/divider]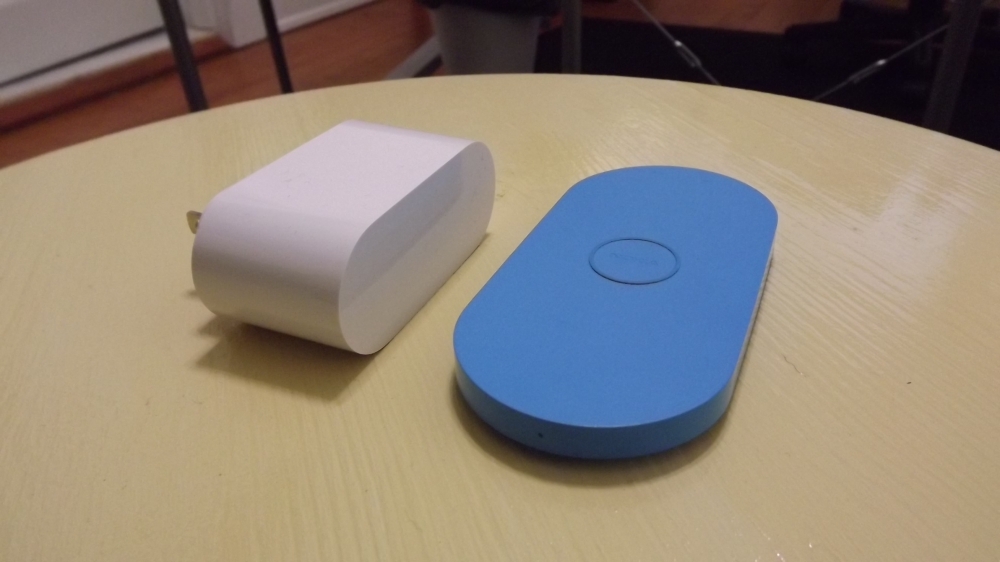 Design & Durability
Leave it up to Nokia to make something as mundane as an expensive charger look high-end. The elongated design is attractive enough, and the colorful polycarbonate shell of the charger certainly helps. Ours is in Cyan to match our Lumia 920, but there are other color options including White, Red, Yellow and Black. Each charging plate also includes a matching cord that runs from the plate to a provided wall socket. Sadly, that wall socket doesn't match the color of your plate, (mine was White), but I'd hardly call that a big deal.

Really, the only thing I've got negative to say about the form factor of the wireless charging plate is that Nokia didn't choose to make this thing's plug USB or microUSB. Instead it relies on a little stubby stereo-like port, that's not compatible with any other wall chargers. Hey, I want to be able to use it in my USB equipped car and with the wall adapters I already have. Does Nokia a wireless charging accessory for cars? Yes.

Am I a cheapskate? Guilty.

[divider] Function [/divider]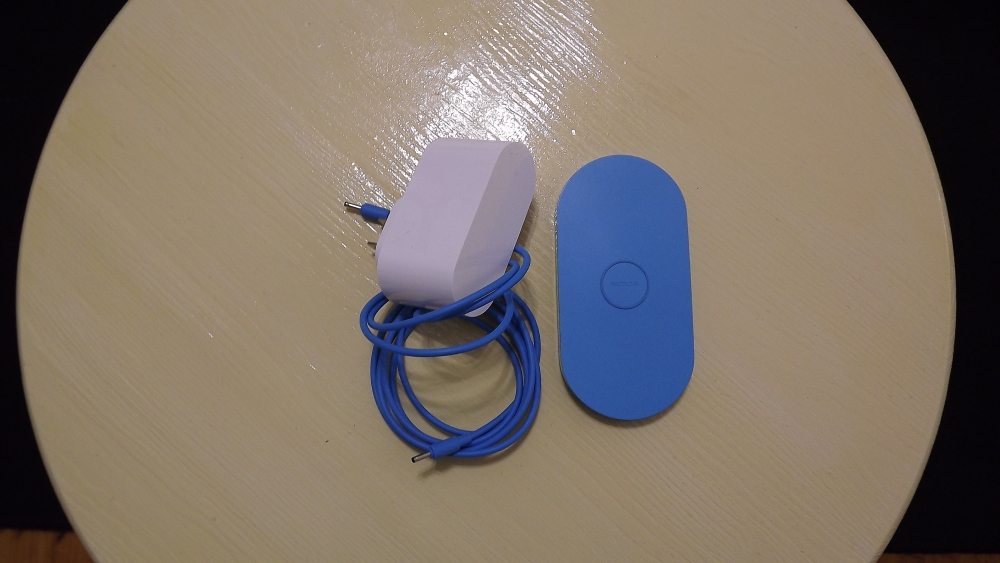 Function
For starters, the reasons why I've been talking about it to people so much is that it's just so convenient to use with the Nokia Lumia 920, or really any device that has Qi Wireless charging functionality built-in. Take your device, sit its uncased body on the Nokia Wireless Charging Plate, and wait for the 'ding' or its front-facing light to shine. No plugs, no wires.

Well, technically. There aren't any plugs or wires that connect do your device, but of course the wireless charging plate itself needs some source of power. Some, including this reviewer's girlfriend, would argue that means it's not true wireless charging. Yeah, yeah their right. Still, it's magic and who cares about semantics?

Dropping the Lumia 920 on the charging plate so that it actually does its job isn't tedious. It's very generous charging surface makes that a non-story really, and a small round Nokia logo acts as the perfect guide.

Despite its added convenience, the Nokia Wireless Charging Plate takes a long time to charge your device. A very long time.

[divider] Final Thoughts [/divider] [one_half]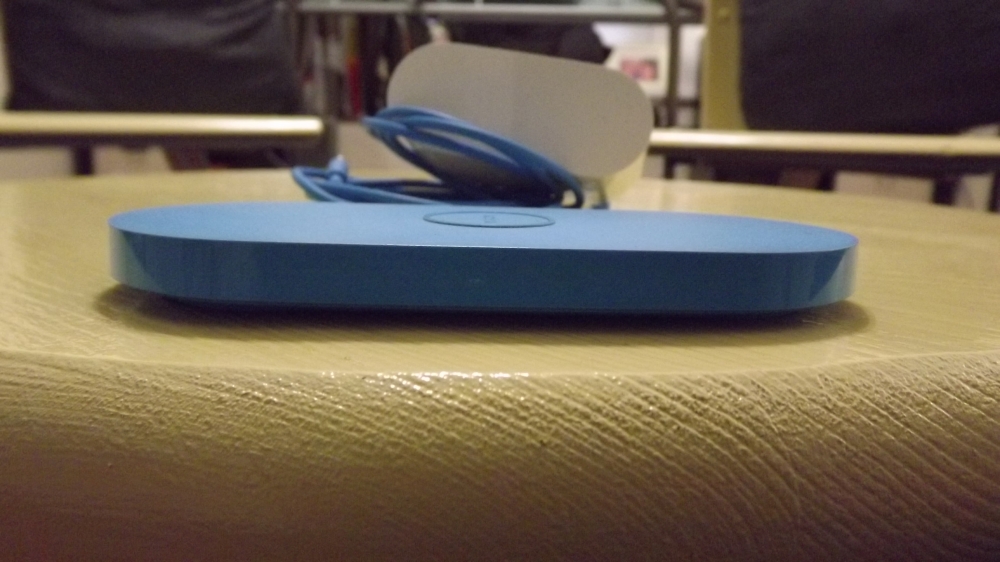 [/one_half] [one_half_last]
Final Thoughts
If you can get the Nokia Wireless Charging Plate at a decent price make the move. It's not an entirely amazing, revolutionary accessory that will change the way you think of charging, but it is an added convenience. The only thing, that really didn't impress was the amount of time it took charge my Lumia 920.

[/one_half_last]
---
| Review: Nokia Wireless Charging Plate