---
Although Microsoft's Xbox Music client for Windows 8 took a beating for prioritizing Microsoft's content store instead of user's content, that same criticism wasn't leveled at the company's Xbox Video client. Truth be told, Xbox Video for Windows 8 was just as bad as its music playing counterpart. It focused too heavily on selling users content and relegated their personal collection to a pane all the way to the right.
Has Microsoft managed to put a glass slipper on an otherwise undesirable princess?
Now Microsoft has gone and shipped an updated version of Xbox Video for Windows 8.1 users. Has Microsoft managed to put a glass slipper on an otherwise undesirable princess? Let's see.

[divider] Design / Interface [/divider]
Design / Interface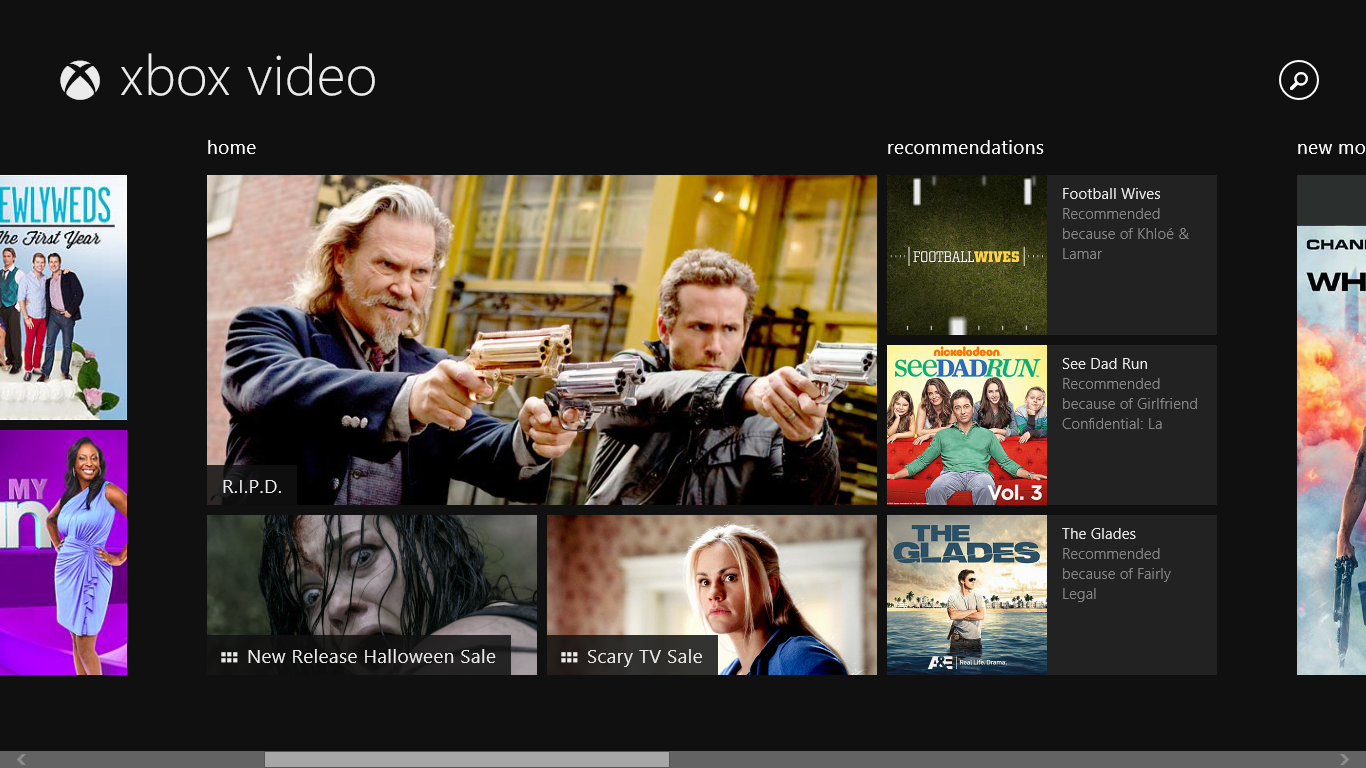 Let's be clear right now. Users who absolutely hated the Xbox Video client because of its interface have absolutely nothing to get excited about here. Yes, Microsoft has gone and added a new black background complete with a shiny new search button that is always visible, but don't make the mistake of thinking these are worthwhile design changes.

That horizontal scrolling paradigm that users hated, is still there and just as horrible to use on a desktop, laptop or tablet. Microsoft has also added support for the new fluid multitasking for Windows 8.1, to their credit. However, that and the refreshed video reviews interface are where the useful updates end.

[divider] Unique Features / Functionality / Use of Platform [/divider]
Unique Features / Functionality / Use of Platform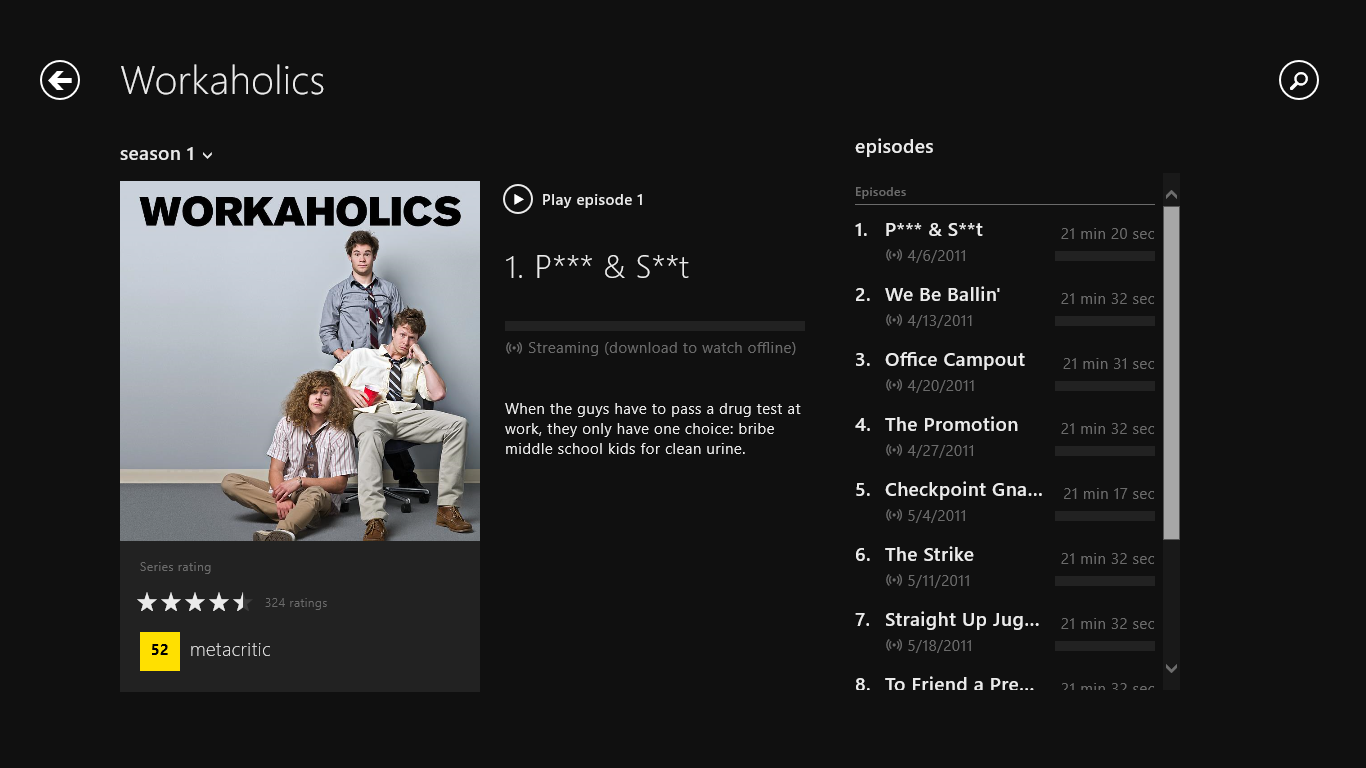 I wanted to fill this area with just one sentence along the lines of "there aren't any unique features or functionality,", but I felt doing so would be a little cheap. Even though there aren't any new features to speak of really, the application already sported a few robust features that made it pretty useful.

Xbox Video for Windows 8.1 still allows users to output the videos they are watching locally to devices that support Microsoft's Play To technology, the only one being the Xbox 360. That feature is still as useful as it ever was. From the moment users press the Play To button, the Xbox 360 will immediately take over streaming. Users still have to keep their computer powered up to control and keep the stream going, but that's only a minor annoyance.

The app still automatically pulls down links and metadata for any television and music video purchases made with the Microsoft Account associated with that PC. That's also very useful if for users who have a season pass to a particular show or simply keep a large cache of videos that they've purchased and like watching frequently. That's great for keep that Charlie Brown special your kids love at the ready.

[divider]Final Thoughts [/divider]
Final Thoughts
If Xbox Music for Windows 8.1 is the girl who takes off her glasses and becomes the high school prom queen, than Xbox Video for Windows 8.1 is the girl's friend who simply can't cut it with the cool kids and remains stuck in social obscurity.
Something as simple as finding deals in Xbox Video is a pain — though they've at least added a pane showcasing one or two relevant sales. Heaven forbid you'd like to see everything that's on sale this week. This Xbox Video Store's information density is mind-numbingly low to the point of almost being unusable when browsing for new content.
Use Xbox Video because it plays the files you have, allows you to stream content to your Xbox and gives you access to the content you've already purchased from the Xbox Video Store. Use it because you're a Microsoft consumer in an otherwise cruel world with little quality Windows Store video applications.
In short, use it because Windows users have to watch videos somehow.
---
| Review: Xbox Video for Windows 8.1