---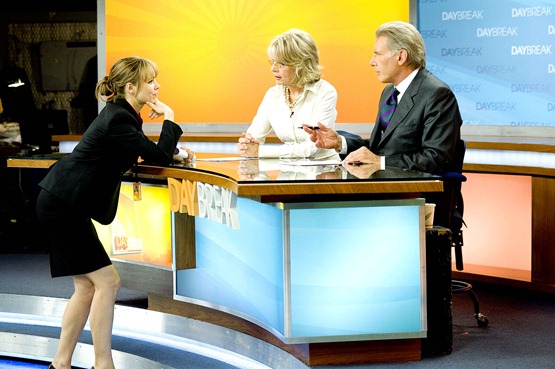 During times of personal or economic uncertainty I like to steel our resolve by watching all sorts of feel good movies.  Some times they are about someone's career troubles or them forming a plan to get exactly what they want out of light. "Morning Glory" sits square in the middle.
From Zune Marketplace
"For Becky (Rachel McAdams, "The Notebook"), running a TV show in New York City was the big break she dreamed of…until star co-anchors Mike (Harrison Ford, Indiana Jones) and Colleen (Diane Keaton, "Something's Gotta Give") declare an all-out, on-air war."
Although I'd have liked to see Diane Keaton in little more in this film, but it hits all the high notes. You've got Rachel McAdams carrying the torch for all of us who've ever wanted their dream job. Harrison Ford also delivers a few laughs as the horribly dry Dan Rather-esque character. "Morning Glory" is available for rental right now in the Zune Video Marketplace for 330 Microsoft Points ($4).
---
| Saturday Night @ The Movies: Morning Glory