---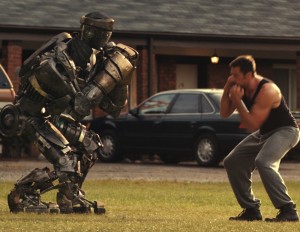 So when you're think Hugh Jackman I personally think Walverine! Yeah, that's fair but he's done things beside like uh… well Real Steel! No seriously, it's a almost decent techy action movie!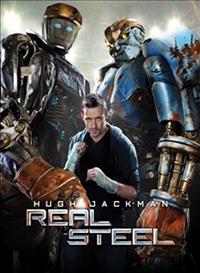 From Zune.net
"Enter the not-so-distant future where boxing has gone high-tech" 2000-pound, 8-foot-tall steel robots have taken over the ring. Starring Hugh Jackman as Charlie Kenton, a washed-up fighter turned small-time promoter, Real Steel is a riveting, white-knuckle action ride that will leave you cheering. When Charlie hits rock bottom, he reluctantly teams up with his estranged son (Dakota Goyo) to build and train a championship contender. As the stakes in the thrill-packed arena are raised, Charlie and Max, against all odds, get one last shot at a comeback. Real Steel is a pulse-pounding, inspirational adventure filled with heart and soul."
Ok, so it's rockem sokem robots, but at least it's manly! Real Steel and available for rental this Saturday Night for 320 Microsoft Points in the Zune Video Marketplace.
---
| Saturday Night @ the Movies: Real Steel