---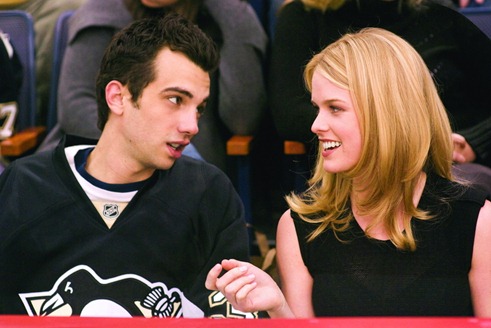 This week I've got a feel good movie for you fine folks. If the Zune Social tracked videos and movies it would show my addiction to feel good romantic comedies. If there's poor dope in search of of woman and comedy ensues you might as well sign me up straight away, and that's kind of what She' Out of My League is all about.
From the Rolling Store: In this outrageous comedy, Kirk (Jay Baruchel, "Knocked Up", "Tropic Thunder"), an average guy, can't believe his luck when the successful and gorgeous babe Molly (Alice Eve, "Sex and the City 2") falls for him. His smart-ass friends, his crazy family, and even his obnoxious ex-girlfriend are just as shocked as he is. Now, see what the critics are calling a "rowdy blast"* as Kirk goes to great lengths – including some hardcore man-scaping – to make the relationship work and prove that she's not out of his league.
I loved it and you will too, checkout She's Out of My League, available for rental this Saturday night in the Zune Marketplace.
---
| Saturday Night @ The Movies: She's Out of My League