---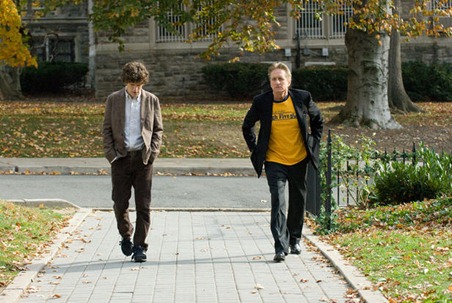 To quote Drake, most of us 'just wanna be successful'. We spend time working towards our goals constantly; it's in our nature. It's what we were born to do; want more than what you already have. You could take classes to become successful. You could sell everything you have to be successful. Everyone has their ways of getting there, their two cents to getting that extra mile. One thing we seldom hear is what happens next.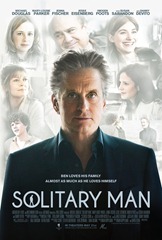 From Zune Marketplace:
"Ben (Michael Douglas of WALL STREET) once ruled a car-dealership empire vast enough to fuel a glossy Manhattan lifestyle and endow a library at an East Coast university. But by the time he arrives at the college with his girlfriend's daughter, Allyson (Imogen Poots), who is a prospective student, his world has collapsed around his ears. A business scandal has cost him his income and his marriage to Nancy (Susan Sarandon of THELMA & LOUISE). His ever-present lust for every passing attractive woman threatens to take what little Ben has left. Even his new relationship with Jordan (Mary-Louise Parker of TV's WEEDS) oscillates with tension. When Ben takes Allyson to tour the school, his motives are more than mixed. An all-star cast including Danny DeVito (TV's IT'S ALWAYS SUNNY IN PHILADELPHIA), Jenna Fischer (TV's THE OFFICE), and Jesse Eisenberg (THE SOCIAL NETWORK) round out this honest and precise drama. "
I'll be honest, I'm a HUGE Michael Douglass fan, so to sit and watch this movie was a no brainer for me. That characters weren't just card board cut outs. The story was compelling. The subject matter was something we don't see every day. You  feel the struggles Ben goes through, you understand why Jordan can't bare to see him for his womanizing self. "Solitary Man" is available for rental or purchase this Saturday Night in the Zune Video Marketplace.
---
| Saturday Night @ The Movies: Solitary Man