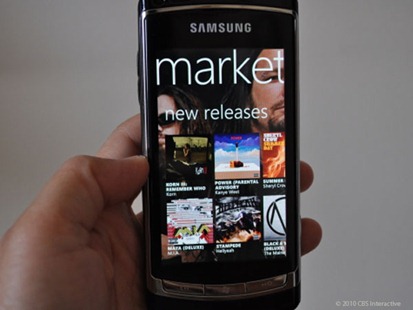 While we weren't able to get our grubby little paws on any Windows Phone review hardware, it seems seems loads of other people were able to pull off the feat. How do we know? Everyone and there cat is throwing in their two-cents! We've collected reviews of the Zune media experience on Windows Phone for your reading pleasure.
Paul Thurott @ WinSuperSite.com "This stuff is years ahead of what Apple is doing with the iPhone."

Those familiar with Paul Thurott's writing style will feel right at home with this one. It's by far the longest review we've seen; about 17,000 words. He hits the high points on why this will be a great experience for music lovers.

 

Josh Topolsky @ Engadget.com "We love having almost limitless access to new music on a phone, and the Zune Pass subscription certainly adds that capability."

We love Josh Topolsky, when he reviews Microsoft products. This review turns out to be no different. He seems to have trouble grasping some of the Zune app's navigation and playback settings.

 

Andru Edwards @ GearLive.com "If you're a music fan, this is incredible."

By far our favorite review comes from Andru Edwards who; seems to completely understand what the Zune brand is supposed to be all about. He brings up some issues that we haven't seen mentioned any where including; no Zune Cards, and no Channels. This is a must read for Zune users who are interested in using a Windows Phone as their sole mobile Zune device.

 
Have you read any reviews you think we should add? What do you think about they're take on Zune on Windows Phone? Leave them in the comments.