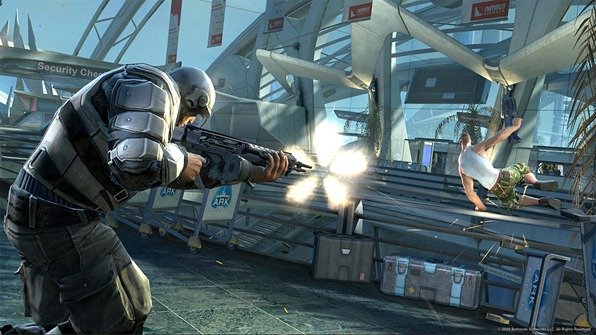 We're getting close to summer games season, and you can tell. How? I've heard of at least two of the games releasing this week, and as my gamerscore can confirm I'm a video game noob. This week we've got an all retail game lineup including "Brink", "The First Templar", "MX vs. ATV Alive", "LEGO Pirates of the Caribbean: The Video Game", and more.
Brink (May 10, 2011) (First-Person Shooter)
Brink is a Sci-Fi action game set in a dystopian future.
The First Templar tells the story of two main characters as they try to uncover the mysteries behind the Templar Order.
MX vs. ATV Alive is the newest game in this racing series.
Virtua Tennis 4 implements Microsoft's Kinect motion sensor for an active tennis experience.
I'm actually looking into picking up Brink myself what are you guys on the look out for?