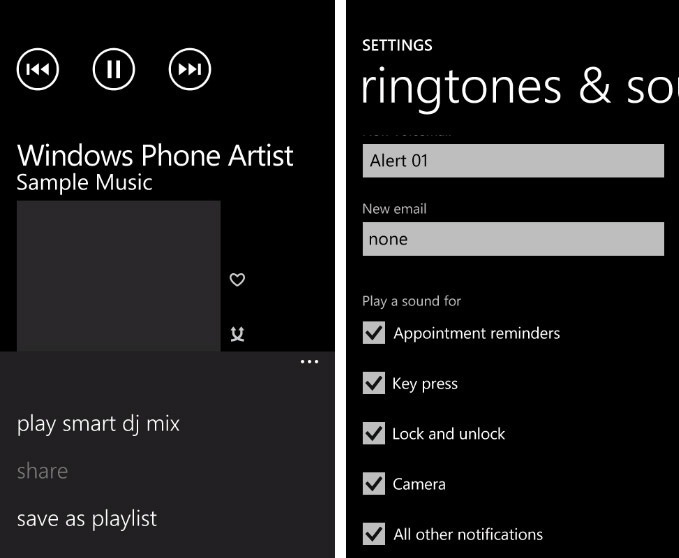 Another day, another Loudermilk leak. With just a week left until Microsoft reveals more about Windows Phone 7.5, the hosts of the Windows Phone Dev Podcast seem to be revealing the whole package. Today's leak seems to be a revamped version of the Now Playing screen inside Zune.
Custom Ringtones make a cameo once again today, with a options for disabling any or all of the systems sounds for locking your phone, or taking a picture. We're all for more control over what sounds our device makes so no biggie there.
On the other hand it seems in an effort to revamp the now playing screen and make playback controls more straight forward Microsoft may have rearranged the button layout in Zune, possibly moving back, pause/play, and forward to the top of the screen. They also seem to have heard everyone's complaints on SmartDJ and playlist syncing being missing from the device.
Overall it looks to be a solid update for Zune on Windows Phone, but we'll reserve final judgments for May 24th.
Source WMPowerUser