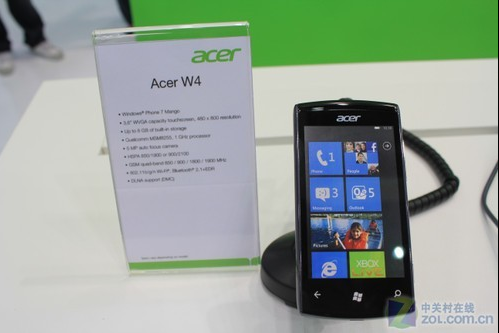 Seems Microsoft has been working together with Acer for quite some time. How do we know? The first Windows Phone from Acer is already past the development phase.
We know you're dying to know the specs of what Acer calls the Acer W4. It's got a 3.6-inch 800×400 WVGA screen, 5MP camera with auto-focus, DLNA, 8GB of storage,and a 1GHz processor.
If you are currently wondering to yourself just how it differentiates from  current Windows Phone devices, you shouldn't kid yourself. It doesn't, but that's actually a good thing. We get the feeling this device is headed to the lower priced end of the device spectrum.
Source: WMPowerUser