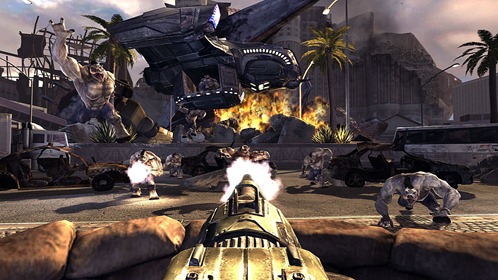 With E3 over, it's time to get back to racking up those achievement points in the new releases we're all going to love. This week's releases include the forever delayed "Duke Nukem: Forever", and "Child of Eden".
Full Titles
Duke Nukem Forever has Duke return after a lengthy hiatus where he must once again save the world from the Aliens.
Genre: First-Person Shooters
Alice: Madness Returns is the sequel to the year 2000 PC game, American McGee's Alice.
Child of Eden is a shooter from Ubisoft, where the player's mission is to save Eden from a virus in order to restore hope and peace.
Genre: Other Shooters
Transformers: Dark of the Moon thrusts players into an original storyline that takes place before the events of the film.
Genre: Action
Magic: The Gathering – Duels of the Planeswalkers 2012 Jun 15, 2011
Building on the success of the original Duels of the Planeswalkers, Duels of the Planeswalkers 2012 will introduce all-new game modes, Planeswalker opponents, decks, and puzzle challenges.
Genre: Card Battle Games
Wipeout in the Zone is a game for the Kinect based on the ABC television show.
Genre: Party Games
DLC
Fallout: New Vegas – Old World Blues Jun 14, 2011
In Old World Blues, to be released in June, you will discover how some of the Mojave's mutated monsters came to be when you unwittingly become a lab rat in a science experiment gone awry.
Genre: Role-Playing
Record of Agarest War Zero is the prequel detailing what happened in the age before Record of Agarest War.
Genre: Turn-Based Strategy