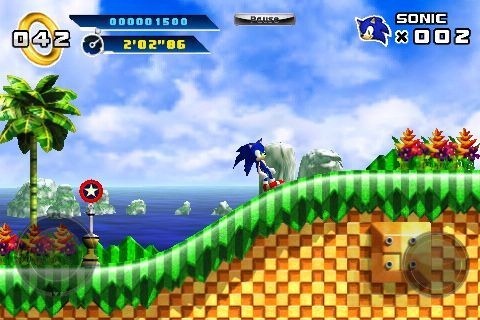 This week everyone's favorite blue hedgehog is back to monopolize your time, snag golden rings, and kick Dr. Robotnick's oversized butt.
From Xbox.com
"The sequel fans have waited 16 years for is finally here – SONIC THE HEDGEHOG™ 4 Episode I! Featuring enhanced gameplay elements, including the classic Sonic Spin Dash, and the versatile Homing Attack, Sonic 4 picks up right where Sonic and Knuckles™ left off. Dr. Eggman's back, and in an effort to finally rid himself of Sonic, he revisits – and improves – the very best of his creations. Get ready for the next chapter in an all new epic 2D saga built for old and new fans alike"
Overall that's a lot of content and nostalgia for you Sega fans out there, even if it is a little pricey. "Sonic the Hedgehog 4 Episode 1" is available right now in the Windows Phone Marketplace. for $6.99.