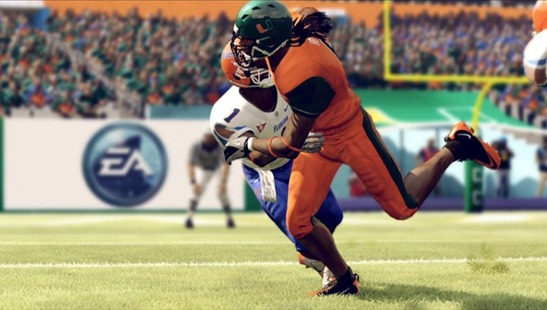 While I've had my Xbox 360 for a little over three years, I've never once picked up a sports title, not because they're too different from the adventure gameplay that I like, but because I'll be damned if I paid for a game only to see a bigger number slapped on the title year after year with a different roster. I've also never purchased a Harry Potter game, but I should think the reason for that would be more obvious: Until now they've never made one I felt remotely interested in playing. This week I'm trying my hands at both!
Full Titles
NCAA Football 12 takes players on a journey to become a part of a college power house and eventual national championship. Genre: Football
In Harry Potter and the Deathly Hallows Part 2 players will step into the roles of their favorite heroes in the epic finale of the entertainment event of the decade.  Genre: Shooters
DLC
L.A. Noire: Reefer Madness Releasing July 12th
Xbox Live Arcade Titles
Genre: Platformers
This tricky, action puzzle and dexterity game made its debut in the early '80s and has continued to fascinate its enormous fan base and new players for decades. Genre: Puzzle
Are you picking up any fresh titles this week? How about that fancy new L.A. Noire DLC? Let us know in the comments.