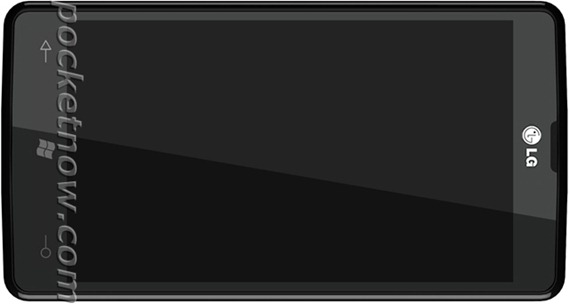 We're getting closer and closer to Windows Phone Mango's fall release and with that, new hardware from the Windows Phone OEMs.  PocketNow has got the scoop on what LG has slated for the rest of the calendar year, and if you were looking for something of a Windows Phone fantasy, the LG Fantasy might just be for you.
From PocketNow.com

"Not much is yet known about the Windows Phone 7 Mango-powered LG Fantasy, although we can safely extrapolate most of its specs, thanks to WP7's tight hardware requirements. One thing that's clear from its appearance: LG seems to be using the same design cues seen on its top-tier Android devices, eschewing the somewhat plasticky look associated with its first-gen Windows Phones. A fourth quarter release is also likely here."
Right now that image is all the information we've got on the device at the moment, but here's to hoping there's some secrets still lurking somewhere in the casing. Otherwise it's a remake of the HTC HD7 with a LG logo.
Source PocketNow.com