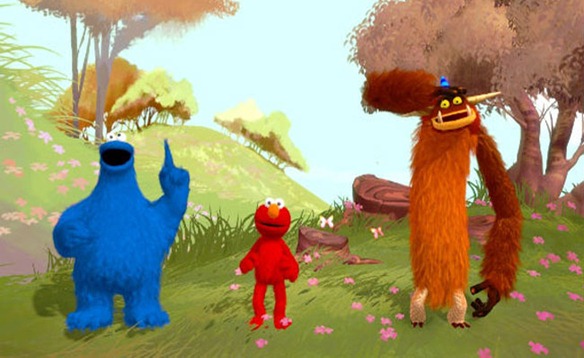 If you've been sitting your little ones down in front of the television screen hoping they'd get into Harvard or Yale by watching Noggin we've got two pieces of advice. First, making children watch Noggin should be amended to the Geneva Convention's list of human rights violations so please stop torturing your child with decades old episodes of Little Bear. Second, we think it's time you take a look at how a partnership between Microsoft, Sesame Workshop, and National Geographic might change the way your children learn.
Known internally as "Project Columbia", it's billed as "an effort to help foster a love for books and reading where children can bring their favorite story books to life by interacting with words and illustrations." So how does it do that?
"And "playful learning" is just the start. Through the magic of Kinect and Xbox 360, we're developing new interactive experiences, from fitness to communication and sports to exploration, that will surprise and delight people. Finding all of this great content will be easy with Bing search and voice recognition fully integrated into the Xbox 360 and Kinect experience."
In short? Your children will be able to interactive with television programming that doesn't just entertain, but also educates. Imagine having Cookie Monster be able to tell your child how to sound out a word and guide them through it. Telling parents that they're children can loose weight was how they moved their first 10 million Kinects. Telling parents that they can also use it to near effortlessly educate those same children is how it seems they'll move the next 10 million. You can read the press release at the Microsoft Blog.