Microsoft's Xbox console team gets the most attention from consumers, but the division is also home to smaller teams who are dedicated to improving the Xbox experience away from gaming. It's a video profiling one of those teams, Xbox Music, Video and Reading that gives us our most in-depth look at how Microsoft is trying to bolster its other entertainment experiences and maybe even a few new upcoming features — we hope.
The video comes by the way of XboxJobs, a YouTube and Twitter account dedicated to helping Microsoft recruit new talent for the Xbox Team as a whole. The video, entitled, Microsoft's Kickstarter Week, highlights the companies efforts to empower those working on products with more influence.
According to the video, Xbox Music, Video and Reading holds an internal "Kickstarter" event every ten weeks. During this event developers are allowed to conceive of and build ideas related to the products Xbox MVR is in charge of. Employees are then allowed to vote on which projects "make it to the top of our [Microsoft's] backlog." Essentially, Xbox MVR uses these contests as inspiration for unique features they'd like to add over time. The video indicates that the Xbox Music on Windows 8.1's automated playlist creation tool came out of one of these Kickstarter events.
That in itself would be interesting alone, however the video also includes a peek at a board that the Xbox MVR team is using for a Kickstarter event. These glimpses reveal that members of the team are at least thinking about features like "indie uploads," "customize video dash", "family mode," a "Samsung TV Xbox Video App," "My Xbox Music," "light up your music," "theme it" and "six degrees."
A video app for Samsung televisions and even themes for the Xbox Music Windows 8.1 client have at least been discussed.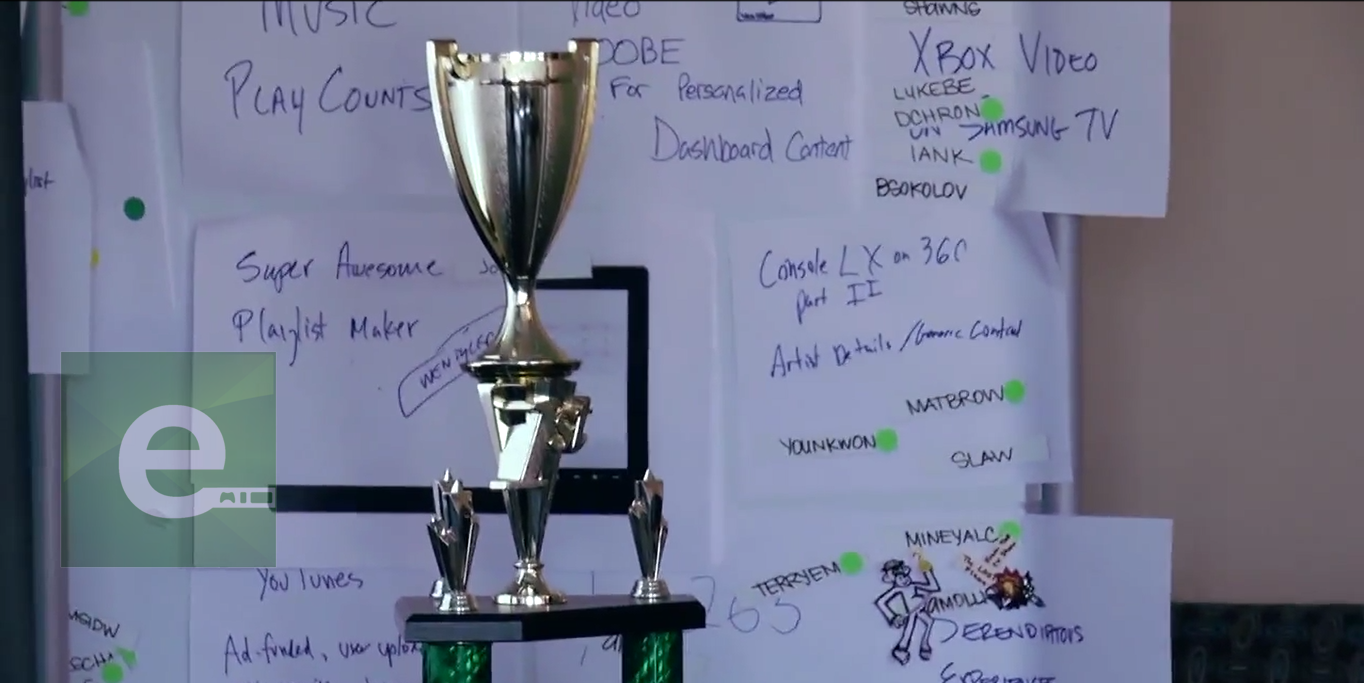 Of those, the prospect of a Samsung TV Xbox Video app, indie uploads and six degrees are the most intriguing. Microsoft hasn't formally announced that Xbox Video apps are coming to other platforms besides its own Windows Phone. That internal teams would be brainstorming about an app for Samsung televisions indicates that the company plans on releasing Xbox Video apps for more platforms. Indie uploads are another intriguing feature seen on the board. That hints at Microsoft possibly allowing indie producers to give users access to their content on Microsoft's services. Theme it indicates that Microsoft is planning to allow users to customize the look of Xbox MVR's apps, that's a feature that's shown off in the video very quickly.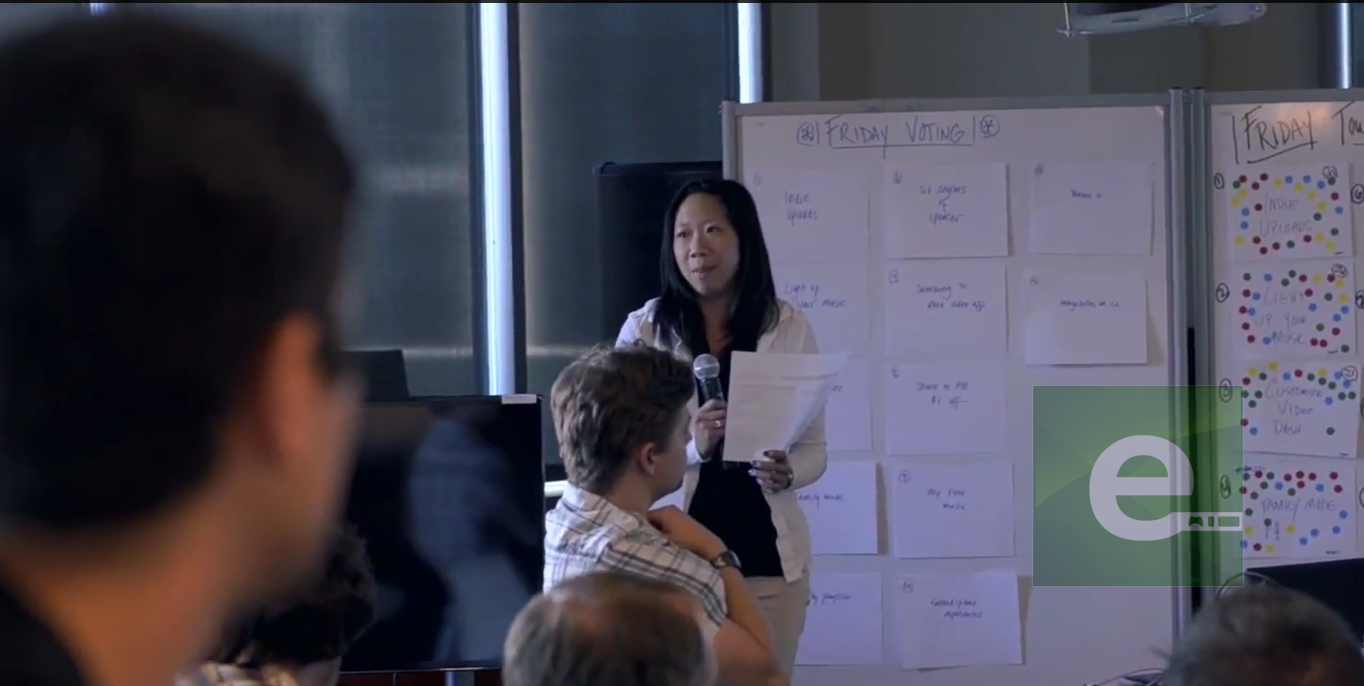 Other features shown on boards in the video include a "super awesome playlist maker" and "music play counts."
Of course, due to the nature of the Kickstarter event itself, its possible that Xbox users won't see any of these features. Still, that someone, somewhere is holding events to extend the Xbox entertainment experience outside of the living room in a meaningful is great news.