For far too long Xbox media lovers have been shackled to devices that just aren't that portable. With Xbox Music, users are practically chained to an Xbox One or Xbox 360. Users who want to venture out are stuck with the service's lackluster iPhone and Android apps or left to pick up a pretty uncompetitive Windows Phone to get the streaming music service, earn Xbox Live achievements on the go and more. Today, Microsoft took a step in the right direction: the Lumia 830 and Lumia 735 will finally refresh Microsoft's mid-range Windows Phone devices.
Both the Lumia 830 and Lumia 730 were detailed in an event held by Microsoft earlier today. The Lumia 830 is a comparatively mid-range smartphone that Microsoft is treating as a flagship. Inside, the device will feature a 1.2 GHz quad-core processor, 1GB of RAM & 16GB of storage. Users will be able to add more storage to the Lumia 830 using a built-in MicroSD card slot behind its wireless charging cover. The 5-inch IPS LCD will have a 720p resolution. That's a long way of saying that the device's screen quality won't surpass what users get with Verizon's Lumia Icon or what those outside the United States get with the Lumia 930. A front-facing 1 megapixel camera and 10 megapixel rear-facing PureView camera with high-definition microphones will let users record memories. Microsoft says that the Lumia 830 will be available on carriers around the world for 330EUR before taxes and discounts. That works out to be roughly $435 in US Dollars.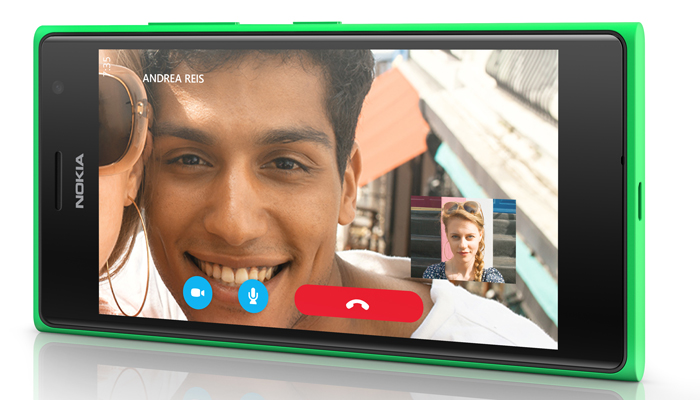 Paired with the Lumia 730 on the low-end will be the Lumia 730 and Lumia 735. In classic Nokia — now Microsoft Mobile — form, the Lumia 730 and Lumia 735 are the same device with the former having an extra slot for interacted with two SIM card instead of one. The Lumia 735 will include a 1.2 GHz Snapdragon quad-core processor, a 4.7-inch display, 8GB of storage, a 6.7 megapixel front-facing camera and a wide-angle 5 megapixel front-facing camera for taking all the best self portraits a phone could possibly manage to. There are no camera buttons or physical navigation keys on either of these devices.The Lumia 735 will include 4G LTE high-speed data compatibility and wireless charging. As such, it's likely the Lumia 735 that'll be headed to carriers in the United States. The Lumia 735 will cost the equivalent of $287 US Dollars before subsidies and taxes.
So far, the Lumia 830 nor the Lumia 730 have been confirmed for a wireless carrier in the United States. When both phones arrive on store shelves they'll come equipped with Lumia Denim, a new software update that includes upgraded Lumia Camera experience, upgraded Glance screen capabilities and an always listening Cortana personal assistant that can be activated by just saying "Hey, Cortana." to select Lumia models.
Windows Phones allow users to earn achievements in customized Xbox Live games, native Xbox Music & Xbox Video apps also deliver a pretty robust media experience.