Microsoft is delivering an updated Xbox Game Bar update to Windows 10 users that includes Spotify controls, performance graphs, screenshot editing tools and Mixer streaming all in a package that players can customize themselves. Now that's how you end Thursday and ring in a weekend.
Microsoft announced the newly updated Xbox Game Bar experience this afternoon in a post on Xbox Wire. If I'm being honest, this is the most exciting thing to happen to Xbox on Windows in years. I mean, the dedicated Xbox app has definitely seen better days.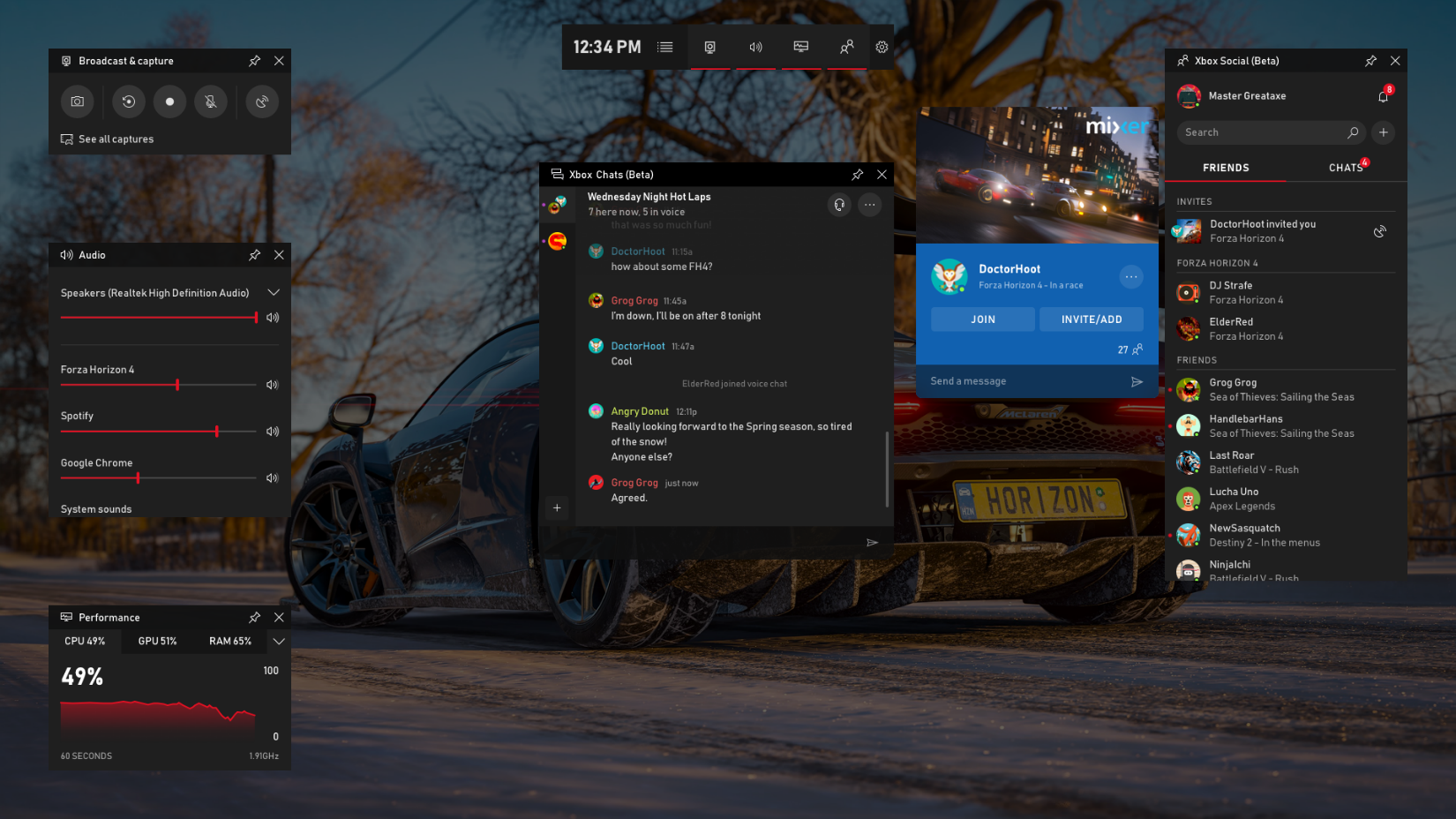 And that might be why Microsoft is bringing more Xbox on Windows features to the Games Bar. After downloading this update, pressing the Windows Key and the G key on your keyboard will open a fully customizable screen where you can drop and drag widgets for controlling your audio devices, change songs in Spotify, taking screenshots, capturing video, streaming to Mixer and chatting with friends. Microsoft's teams have also updated the existing Captures widget to include the ability to create memes without leaving your game, which I'm sure gamers who are also Reddit warriors will love. My two favorite widgets are the Audio and Performance widgets, which will finely let you see how your PC is performing and adjust music without leaving your game.
To get this Xbox Game Bar update, download the Xbox Insider app to your PC and search for the Windows Gaming add-on under the Insider Content area.