Microsoft has just revealed Xbox Series X. Friends, ready your wallets.
Microsoft officially revealed the design of Xbox Series X this afternoon in a video posted to Twitter and Facebook. (I've embedded it above.) The teaser trailer includes brief shots of the console the company hopes millions of gamers will pick up next holiday season. It also features some clips from games that will be available to play on the Xbox Series X. At least, there's some Forza and Halo footage in there, and we know the next Halo is coming to Microsoft's next console.
Just so everyone is on the right page, Xbox Series X is the same console that Microsoft began teasing last year under the name "Project Scarlett." We'd never seen the console itself in any other teasers until today.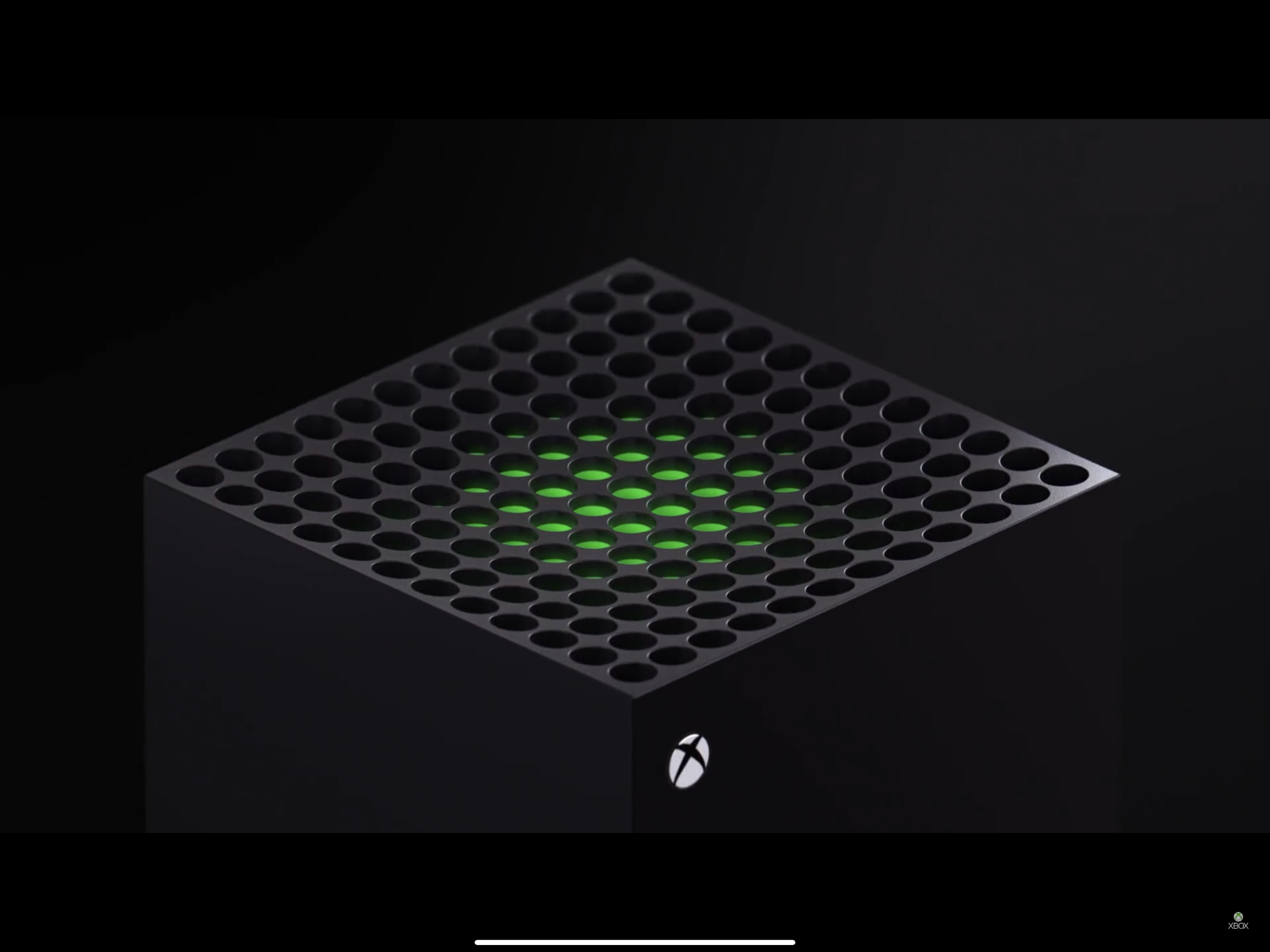 I won't ruin the console reveal for you, but I would like to point out two things from the Xbox Series X trailer I find particularly interesting. First, that "Series" is in the name suggests to me that maybe Microsoft is planning more than one console for this launch. The company has done that before. Remember "Windows Phone 7 Series", and that entire slate of handsets? I know you don't; it happened. Second, the Xbox controller shown in the video seems identical to the current design. It seems that The Xbox Controller wasn't broken, and they didn't try to fix it. That's a cause I can get behind.
We don't know how much the Xbox Series X will cost. So sure, have your wallet at the ready, but continue stacking cash. 2020 is going to be a very expensive year.