Xbox Remote Play — Microsoft's system for playing video games any place you damn well please — is exactly how I would imagined it would be. That's for better and for worse.
In case you haven't tried Xbox Remote Play yourself, let me explain how it works. Provided both your Xbox and the device you are streaming to have solid internet connections, you can stream games to your phone or tablet directly from your Xbox. As far as the Xbox is concerned, you're at home sitting in front of your TV gaming the way you normally would.
I like Xbox Remote Play precisely because it lacks two things that Xbox Cloud Gaming has: a subscription fee and access to a large gaming library.
Why are those advantages in my book? I have a lot of interests and they have to fit in between a job in radio, my work on The en, college, and any personal commitments that I've made. So, Xbox Remote Play giving me access to only the titles I own is the guard rails I need. I get the benefits of gaming anywhere without the distraction of 100+ titles I know I don't have time to invest in. And, of course, I don't think there's anyone who experienced the last economic recession and can't relate to avoiding subscriptions when possible.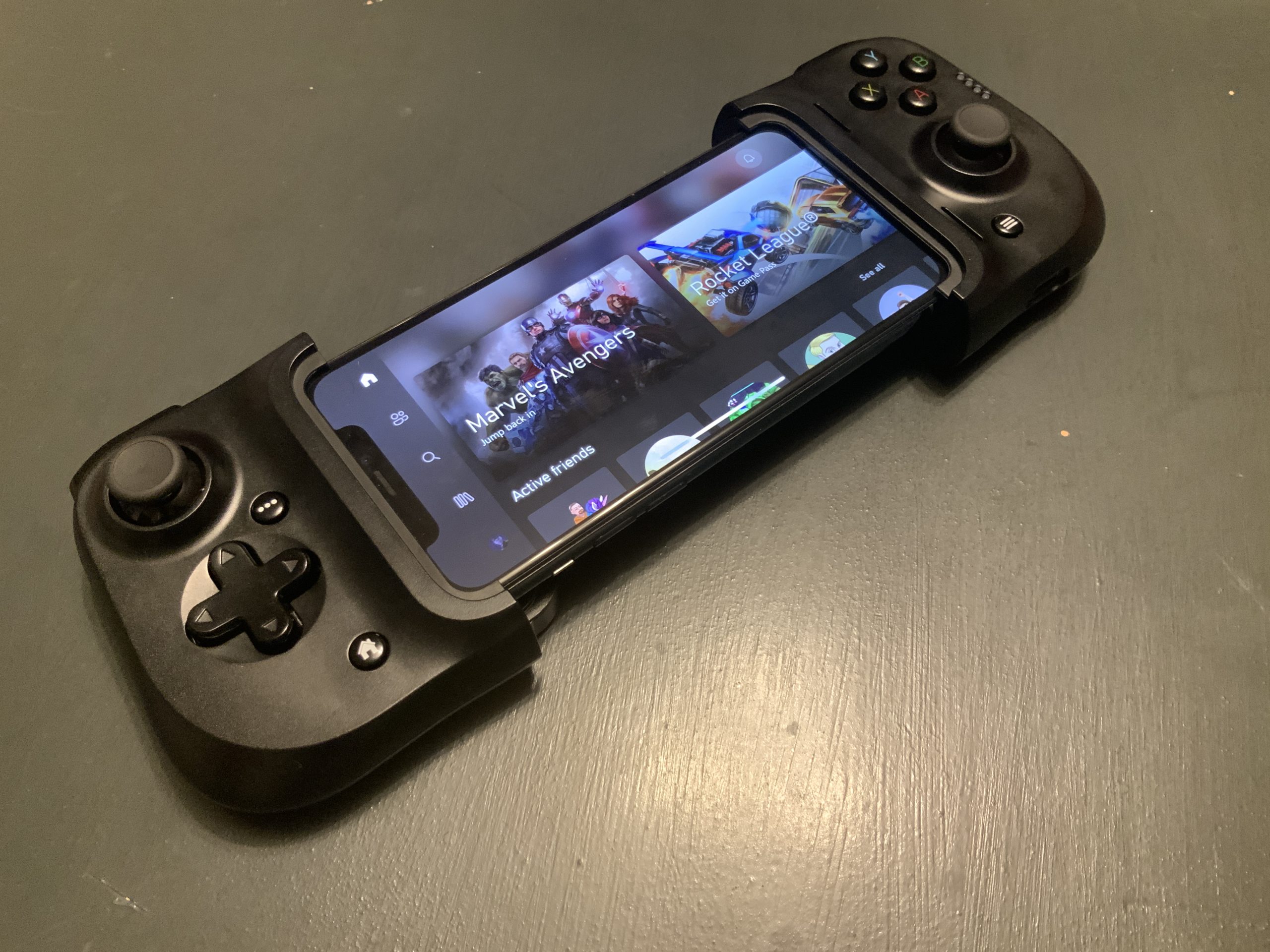 Perhaps, cynicism plays a bigger part in my buying decisions than it should, but I wasn't really expecting Microsoft to pull this off. For the most part, Xbox Remote Play is a solid way to game.
So about those caveats. I have just two, really.
I have two pet peeves in this life. The first of those peeves is elected officials grandstanding on C-SPAN. The second one is forced context switching. Both irritations make me want to go read a book and throw some electronics out a window.
I like Xbox Remote Play precisely because it lacks two things that Xbox Cloud Gaming has: a subscription fee and access to a large gaming library.
Xbox Remote Play adds some cognitive load that I've yet to fully master. The app has barely any menu options of its own, relying almost entirely on the Xbox you're interacting with instead. I say almost because a few options are duplicated on your smartphone and others are not possible on your phone or on the console you're streaming from. This means that just when you've forgotten you're streaming and not playing on your phone or tablet, the app reminds you that this is 2021 and not 2305.
For example, as I write this, pressing the Xbox logo on my Xbox Controller in Remote Play does nothing. Instead, I have to tap my screen then hit the Xbox logo on my phone so that I can interact with the Xbox Guide on the console I'm streaming from. In another instance, you can mute yourself in Party Chat from the menu on your phone, but not control the rest of your Party Chat experience. There are some things you can't do through the app or on your console while streaming at all, like open the Xbox Store.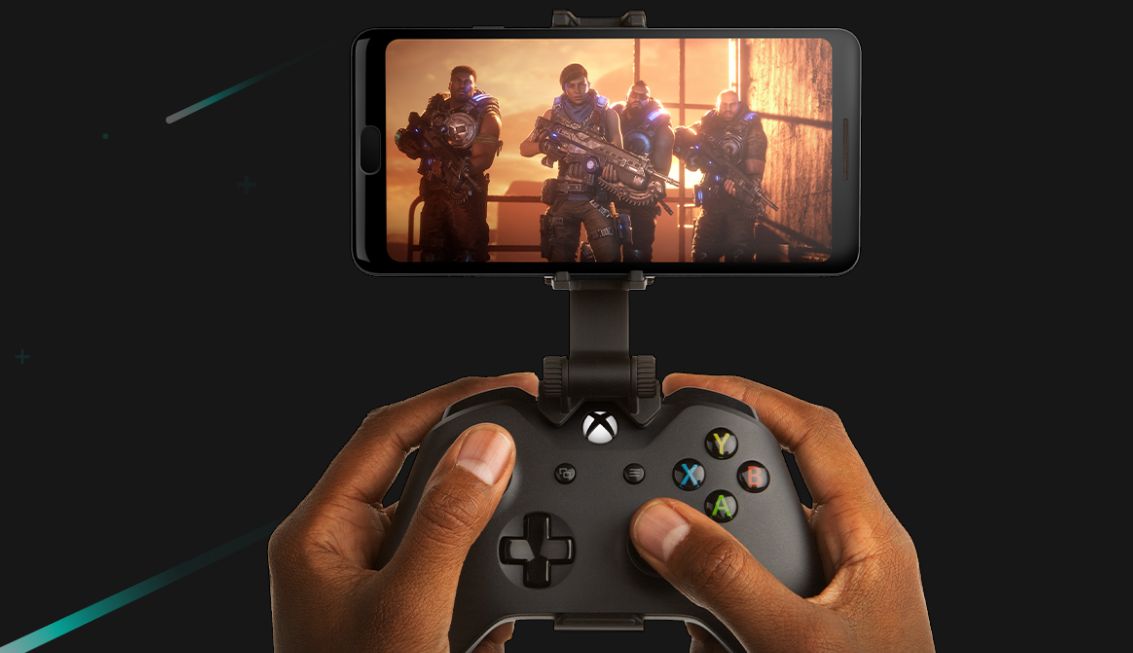 Hopefully Microsoft is working on some way to bridge the experiences happening on your phone with the menus and options on the console itself. In the meantime, Xbox Remote Play is a not as intuitive as it'll need to be to attract casual audiences, I think.
Second, the streaming quality is not great yet. In the best conditions Xbox Remote Play doesn't go past 720p and breaks up frequently. I can't be the only person running into this because Microsoft recently added a reminder to use 5Ghz connections for the best experience into the app. I am using a 5Ghz router paired with a 50 Mbps connection and still getting video clipping. And, when my video isn't momentarily glitching, my in-game audio is. I've put my Xbox Series X in the priority lane for web traffic over my router, but that hasn't helped.
Again, I expected some streaming quality issues, and that's why I'm still using Xbox Remote Play. I'm happy enough with the graphics and resolution it sends to my iPhone that that the Razer Kishi controller and new mesh router system I invested in to get the system working weren't a waste of a money.
However, I don't think that math would add up for more casual Xbox gamers yet. Graphical glitching is fine, but we'll need to hit high-definition for Xbox Remote Play to really feel like it's not a huge compromise.
---
This river of text is not me taking a shot at Xbox Remote Play. Nor am I encouraging you not to try it. Xbox Remote Play has changed the way I game. My console sits in my home office, a place I'd rather not be having spent the last year and a half in it for around 12 hours a day.
I write this in the hope that you, dear reader, calibrate your expectations for Xbox Remote Play and Xbox Game Streaming properly before you make any investments that can't be easily undone. Microsoft is very close to delivering Xbox games where you want wherever you want.
For now, just know that there are a few compromises.