A month after it happened, I starting think that this Xbox enthusiast might have made the worst mistake of his lame gaming career. Despite saving for weeks to get it and trading away a ton of accessories to afford it, I sold my Xbox Elite Controller. Not since purchasing The Legend of Korra for Xbox One have I made a mistake this bad.
That I sold an accessory I gave such high marks in my Xbox Elite Controller review may astonish some of you. Here's the deal: I don't enjoy spending money, and I sell old things to pay for new things. Basically, I'm cheap.
The whole ordeal started one sunny Saturday morning. I sat in my almost completely glass office taking in the sunrise and thought, "You have way too much stuff. You should consider selling your extra games and accessories." Three hours later, I'd done exactly that. I unloaded the Xbox One ChatPad, a Chat Headset, a USB cable, the Xbox Elite Controller I'd spent my money on a few years earlier and Splatoon 2.
Of all those items, I only miss the Xbox Elite Controller. (Splatoon 2 was great, but my Nintendo Switch rests in a drawer waiting for another single-player hit to arrive for Nintendo's console.)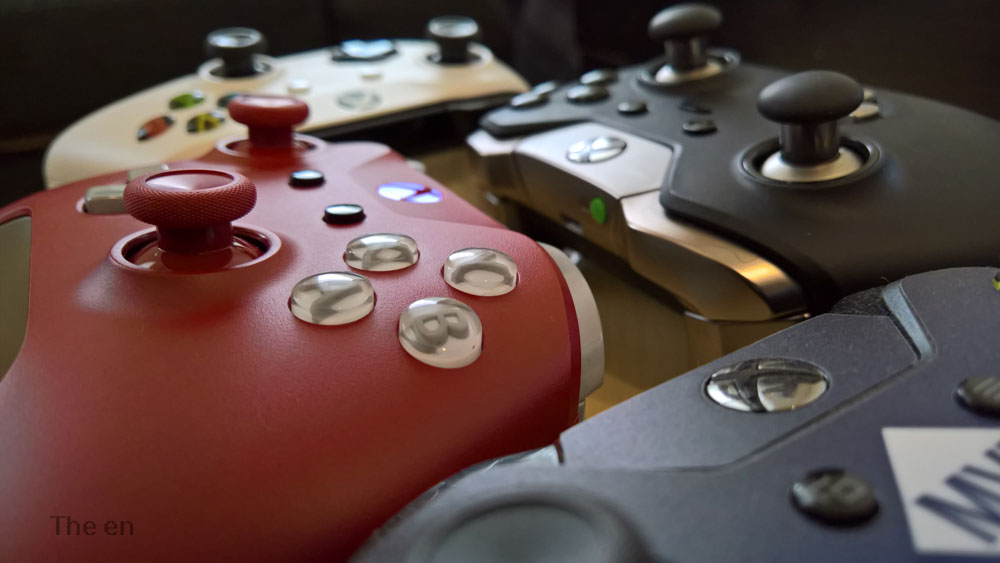 I thought that one of the other three controllers I have in this house could easily replace the Elite Controller, but they haven't.
My red Design Lab controller looks nice and has textured grips, but it still slides out of my palms. Also, it doesn't have interchangeable joysticks. The firmer your grip on this controller's left edge, the more creaking you hear.
My Xbox MVP Controller is more trophy than Elite Controller replacement. It sits in a display case beside a matching glass award. It is too formal to use for everyday gaming. You don't use a lightsaber replica you paid an embarrassing amount for to pretend to battle the neighborhood kid with a stick. At least, you shouldn't.
Finally, there's the Xbox Wireless Controller that came with my Xbox One S. It hangs out in my bedroom, where it will stay until Cortana learns how to properly control my Xbox One S or I learn how to make gaming consoles and entertainment apps do my bidding by telekinesis. I do most of my gaming in my living room, and I'm way too lazy to go syncing a controller every time I want to play. Also, it's missing the Elite's best features.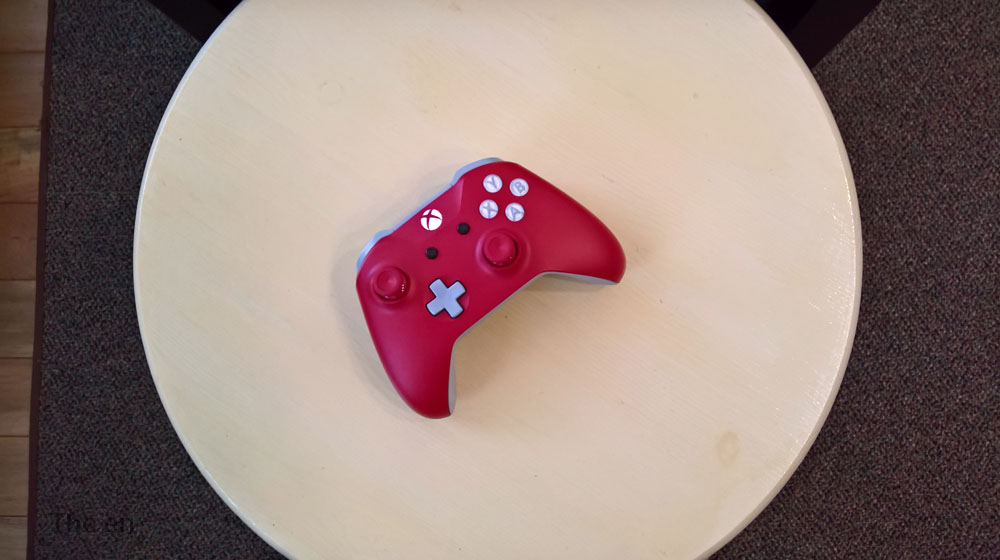 As the lame R&B songs tell you, there are a lot of things you don't appreciate until they are gone. I took the ridiculously long Xbox Elite Controller's USB charging cable for granted, and I seriously underestimated how playable its mappable triggers improved my game in The Division. I tried playing the game just a few days ago. The horrors and trauma my character experienced as I tried to switch weapons with a trigger that wasn't there were unreal. Onlookers will tell stories about it. Casual players of The Division will treat it as a cautionary tale.
I miss my convex joysticks most of all. Sure, every person who tried them asked if they could switch them out, but I loved them. They were my kind of weird.
I resolve to do two things:
First, I'm going to remind myself the next time I get rid of something that's working well for me that if isn't broken, I probably shouldn't be selling it.
Second, I'm going to sell something to buy a new Xbox Elite Controller the moment Microsoft finally makes them customizable through Design Lab or releases an upgraded model with Bluetooth technology built-in. I don't know if either of those things are planned, but a guy can dream.
Travis saved for an Xbox Elite Controller, then sold it for less than half its worth because of guilt. Don't be like Trav.