---
I don't know how many times I've heard someone ineloquently call Apple News+ a cash grab. Honestly, I'm sick of the characterization. I mean, it absolutely is a cash grab. We can all go home now.
What I find frustrating is the laziness of the cash grab accusation. It's almost as if something can't be useful, a good deal, and a cash grab all at the same time. We all know that's not true. I mean, just look at the phones we're carrying in our pockets and the monthly charges we're letting Netflix get away with these days.
So let's level with each other. Apple News+ is a blatant attempt by Apple to snatch more money from your pocket than it is already getting for iCloud and Apple Music.
Also, it's a pretty great way to get your favorite magazines.
What is Apple News+? – Apple News Plus review
What is Apple News+?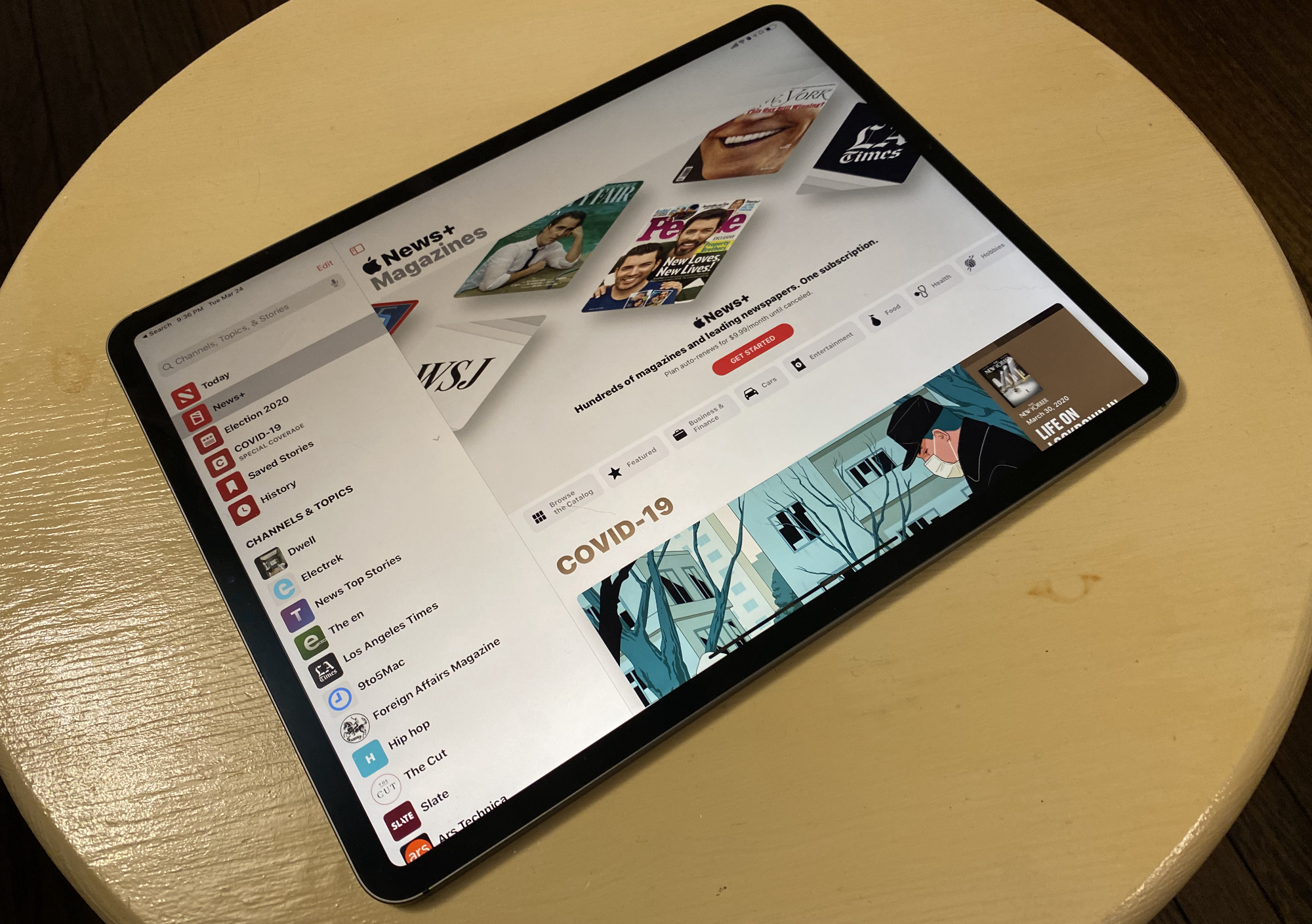 Apple News+ is a subscription service available on iPhones, iPads and Macs. Your $9.99 gets you and three other family members unlimited access to magazines you'd normally need to subscribe to separately. The service also grants you access to reporting from The Wall Street Journal and The Los Angeles Times.
What Makes Apple News Worth Paying For? – Apple News Plus review
What Makes Apple News+ Worth Paying For?
Your mission to become so well informed that you make work friends uncomfortable at the coffee machine begins in the Apple News+ tab. After you've subscribed to the service, it's your job to browse the catalog and tell the service something about your taste in articles. You do this by liking the magazines and articles that you find interesting. Doing this also pins current issues to the top of the My Magazines area of the Apple News+ tab.
I wish this also automatically downloaded magazines to your device, but it doesn't. So I once boarded a flight thinking I had all my favorite magazines loaded onto my iPad Pro. To be clear, you can download these magazines for reading offline, you've just got to do it manually.
Just look at this presentation. The Apple News+ home screen pulls from all your favorite publications and drops articles you might be interested into a kind of newspaper-like screen. If a curated area isn't your thing, you go head straight for the magazines you care about. Magazine covers themselves — arguably the most important part of a magazine — are treated with the respect they deserve. They're rendered in full fidelity, giving you an at a glance view of what's in that issue like yesterday's supermarket newsstand.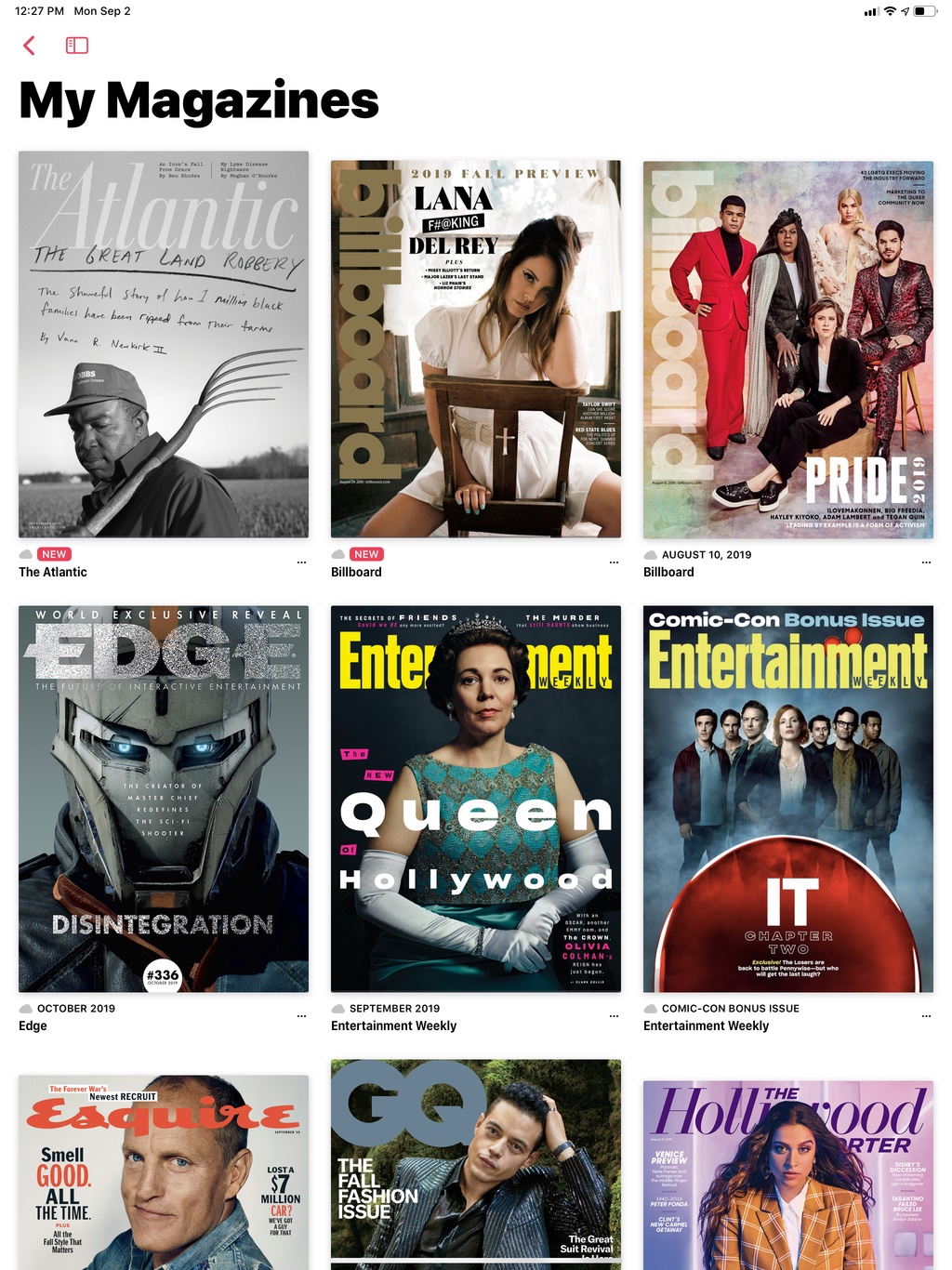 All the news that's fit to print… digitally.
I've opened the News+ tab to discover animated magazine covers every few weeks, and they're ridiculously cool even if they're also completely unnecessary. The magazines themselves can be direct digital uploads of their dead tree versions or completely updated digital versions that have quick links to the articles you care about, animated covers, a table of contents, and adjustable text size.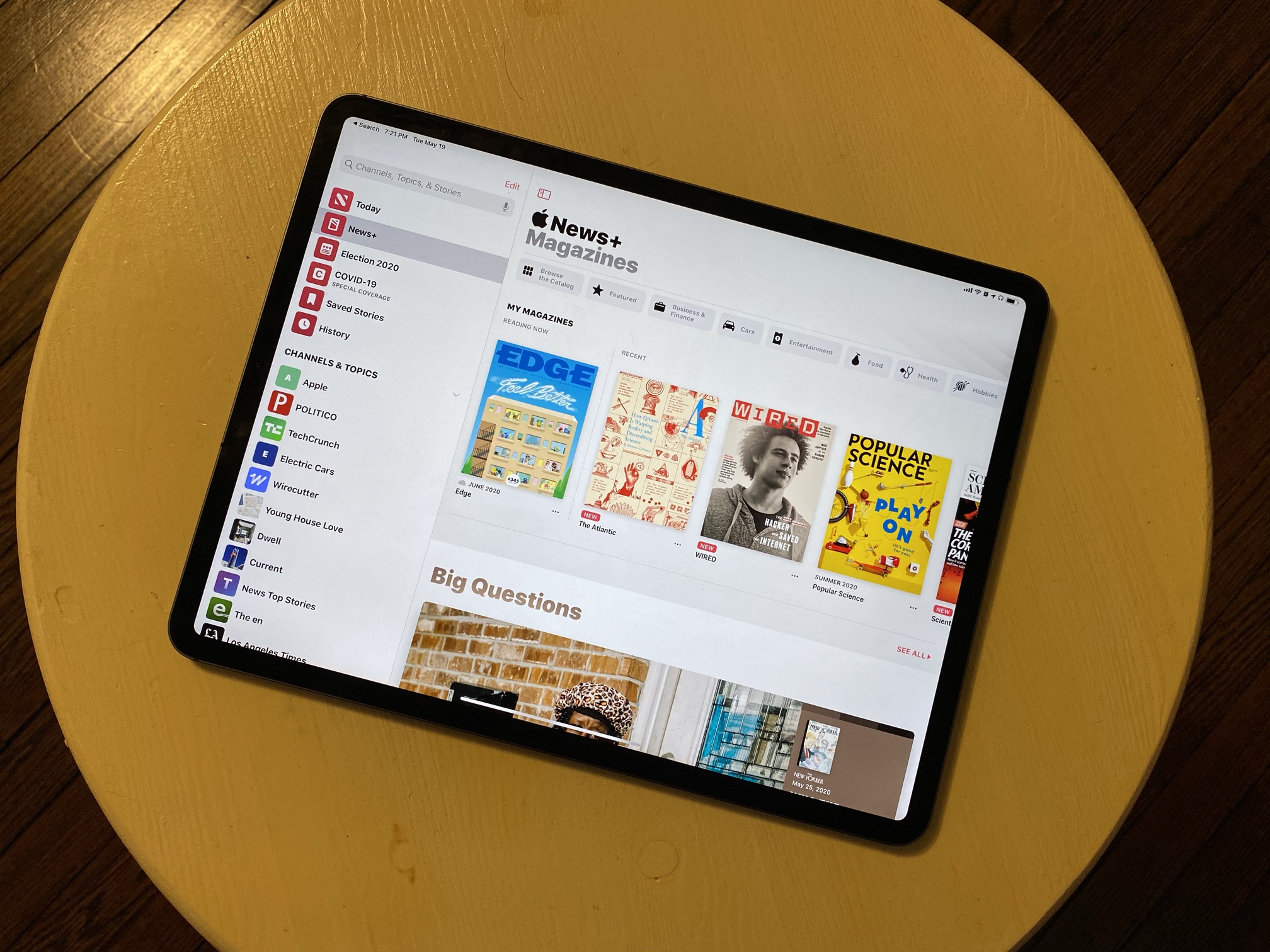 All these cool presentation options are up to the magazine publisher, and that's where Apple News+ disappoints a little. I understand that getting this many companies to do anything is a balancing act. Apple wanted as many publications as possible, and that meant not tightly controlling the presentation of each magazine. But it's hard to know what you're going to get when you open a magazine right now. Entertainment Weekly and Time are easier to read because they've been reformatted for Apple News. Meanwhile, I have to go around tapping and zooming just to read Edge and This Old House. (Yeah, I read TOH Magazine. One can not exist on electronics and politics alone.)
Some magazines turn Apple News+ into a PDF reader.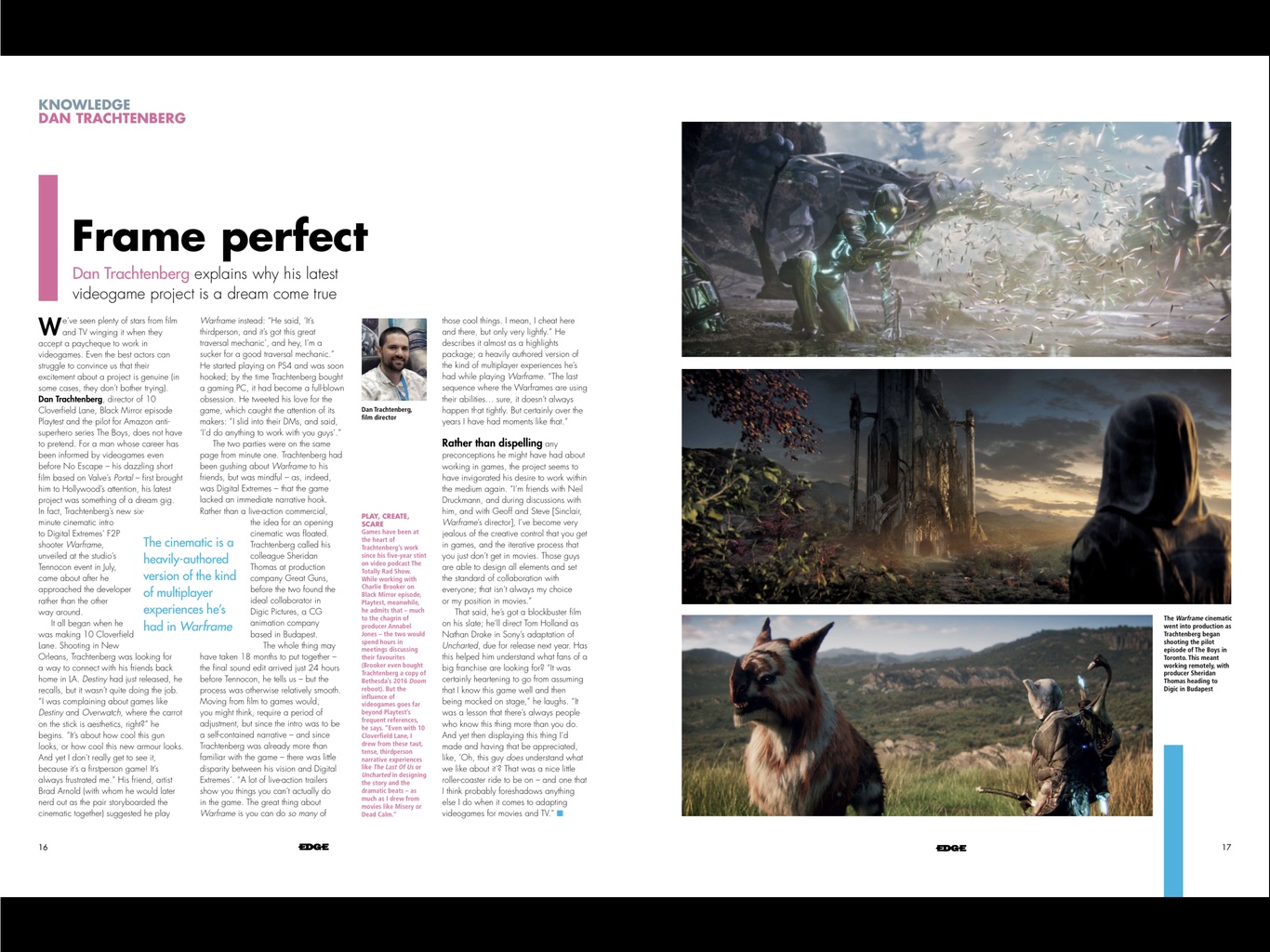 Of course, presentation doesn't matter if you don't have a catalog of magazines worth reading. Apple.com says that there are "hundreds" of magazines in the News+ catalog, and the selection certainly does feel plentiful. Save for my local Style Weekly Richmond , the service is not missing a single magazine I read regularly. That all of this is available at that flat $9.99 rate still boggles my mind a little. For comparison, National Geographic alone cost me $12 a month when I subscribed directly from its website.
Now, compare this all to Amazon's Kindle Reading Unlimited. Sure, you get magazines with both, but both of these options go strictly with the PDF viewer style. On my Kindle Fire, this created all sorts of usability issues. Magazine covers were tiny, and there was no way to adjust font-size on the fly. There was no page I could scroll down to get a mix of longform content from my favorite magazines either, leaving me to jump from magazine to magazine to find anything interesting to read. Also, Unlimited cost the same $9.99 that Apple News+ does without the huge selection of magazines to choose from.
Newspapers
I can save you the trouble of signing up for an Apple News+ subscription right now if you're looking for tons of newspapers. The Wall Street Journal and Los Angeles Times are included at no cost and that's great for anyone who just wants access to any newspaper. However, that's all you get. Equally telling is the total number of new newspaper partners that have been added to Apple News+ since it launched in 2018: 0.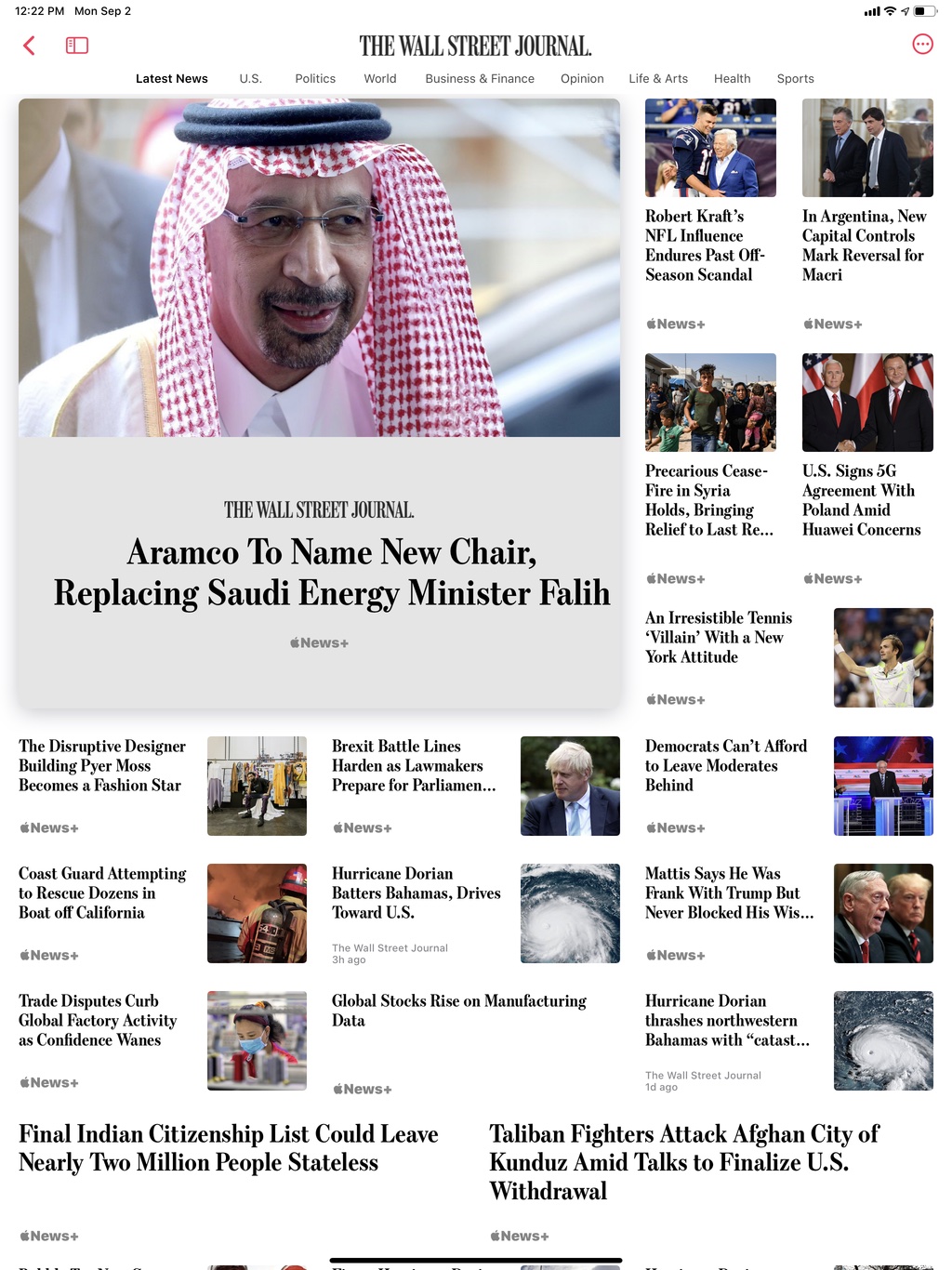 I prefer the New York Times, which isn't available. Luckily, I'm a student with a valid free pass to access the paper's reporting through another app. That being said, I'm learning to appreciate the Los Angeles Times. That has made the lack of alternatives include in News+ somewhat bearable.
The Verdict – Apple News Plus review
The Verdict on Apple News+
Apple News+ packs hundreds of magazines into an easy-to-use interface for $9.99 a month, and the only drawbacks are its insistence on you owning an Apple device and pretty lackluster newspaper selection. I like Apple News+.
This is not to say that you will like Apple News+. It is not suddenly going to make you a fan of longform journalism, and whether you are a fan of the medium really determines if the service is a cash grab you're willing to throw singles at or not.
---
| Apple News+ review