---
All the digital games that you can download, that's what video game publisher Electronic Arts is promising when it attempts to lure users into its EA Access subscription service. I've heard it described casually as Netflix for video games, but too many things get that description for it to be of any use, I think. Either a video plays or it doesn't. Video games are more complicated than that. With EA Access on Xbox One, you get to play dozens of games without buying them separately. I went into it thinking that this was the service's main appeal.
It turns out that it's a big part of what makes EA Access on Xbox One grand, but not the entire story. EA Access is more than a Netflix for video games. It's also a digital club that comes with discounts and access to games days before they arrive for everyone else.
EA Access on Xbox One Review: Getting and Playing the Games
Getting and Playing the Games
The ease of which you can become a subscriber to EA Access certainly does lend itself well to all the video service comparisons. The other subscription services that you're used to work in an expected way. A flat fee grants you unlimited access to an always changing library of content. Services like these count on their almost throwaway price tag and lack of forced commitment. EA Access costs $4.99, making it cheaper than what some people pay for a few gallons of milk. It's certainly less than you'll spend on any of the games that it packs individually. You save half by buying an entire year up front for $29.99.
Microsoft, which partnered with Electronic Arts for EA Access on Xbox One, makes it easy to get started with the service. I downloaded the EA Access app from the Xbox Store and the service was working in minutes. There's no need to enter a credit card when you're a big user of Microsoft's services already. The company uses the payment option that you have on hand. Have no fear risk, adverse parents, there are prepaid cards for the service on Amazon too.
From the moment you've paid for the service, a switch flips on Xbox Live. The games filed away in the EA Access Vault are marked as owned digital downloads in your library. You're free to download the games that you care about and ignore the titles you don't. Other people not signed into your Xbox Live account can enjoy them too, provided that they are on your home console.
How fast these downloads happen depends on how fast your internet connection is. That's a hiccup EA nor Microsoft can get around. Downloading some of the titles in The Vault will take some time, though you may find yourself being able to play them before the download finishes. Digital games on Xbox One do support early play after you begin their download, but it's a game-by-game feature.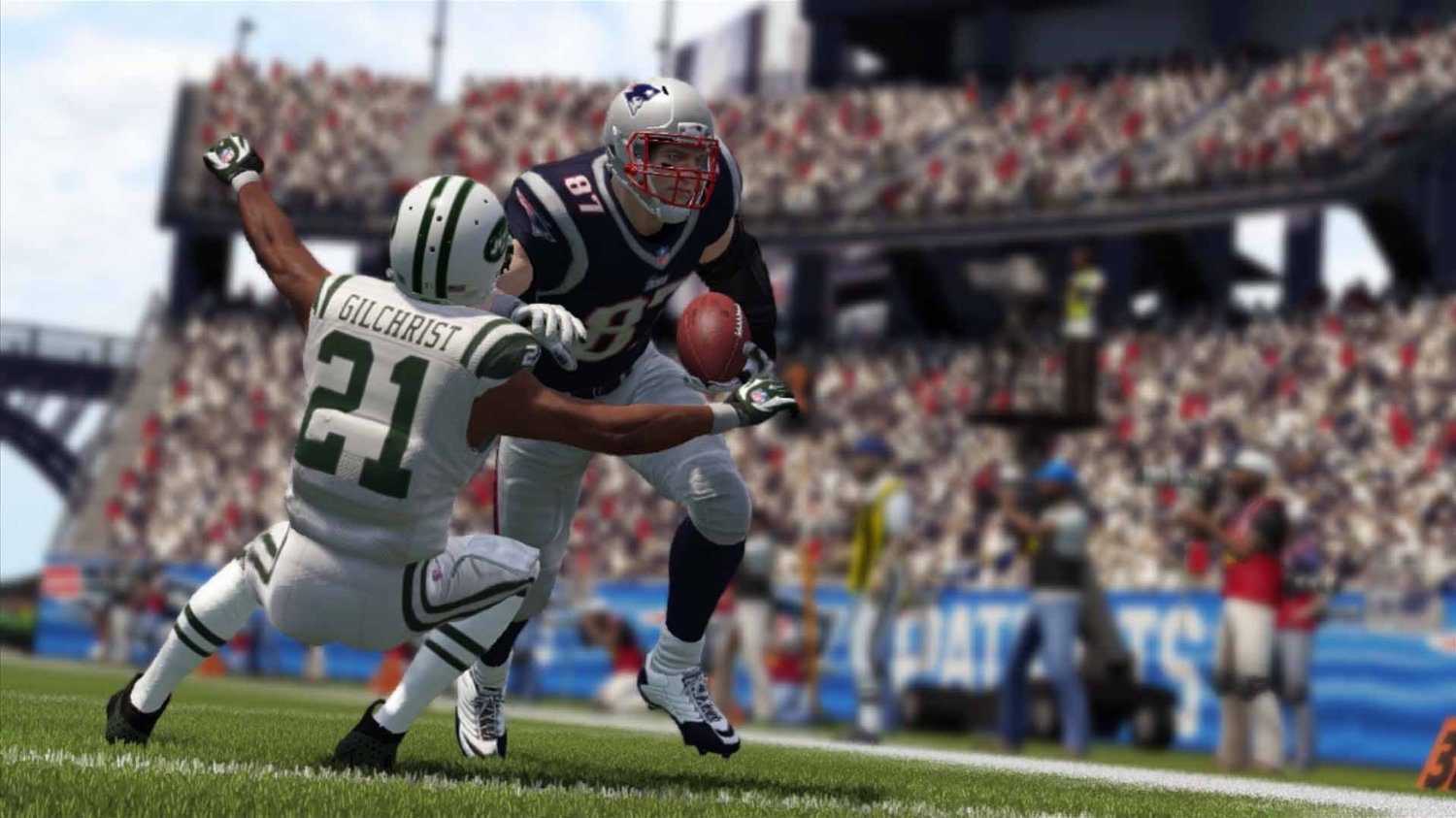 EA Access is a sports lovers dream. The service's download library is pretty heavy on annual sports titles. NHL 17, Madden NFL 17 lead the library of games available in The Vault. Xbox One games come complete with their Achievements and all their modes. Titanfall, and Dragon Age Inquisition, Mirror's Edge Catalyst and Star Wars Battlefront are just some of the service's non-sports highlights. To get the most value out of the service, you'll need to be interested in playing these recently released titles. That being said, EA recently added titles for the Xbox 360 into the service. The entire Mass Effect trilogy is available in the service right now.
EA Access on Xbox One Review: Each Sold Separately
Each Sold Separately
Everything included in the original title is included in the EA Access download. No separate purchases are necessary unless you really want to enjoy their multiplayer experience. For that, you'll also need a subscription to Xbox Live Gold. That's fair and expected.
The line between a game release and the add-on content that arrives later has been blurry for years. EA Access doesn't do a lot to help with that. The games include everything that they launched with, but not everything that ever launched for them. This creates a situation in which you'll feel obliged to spend more money on a game you thought you were just renting for $4.99 a month.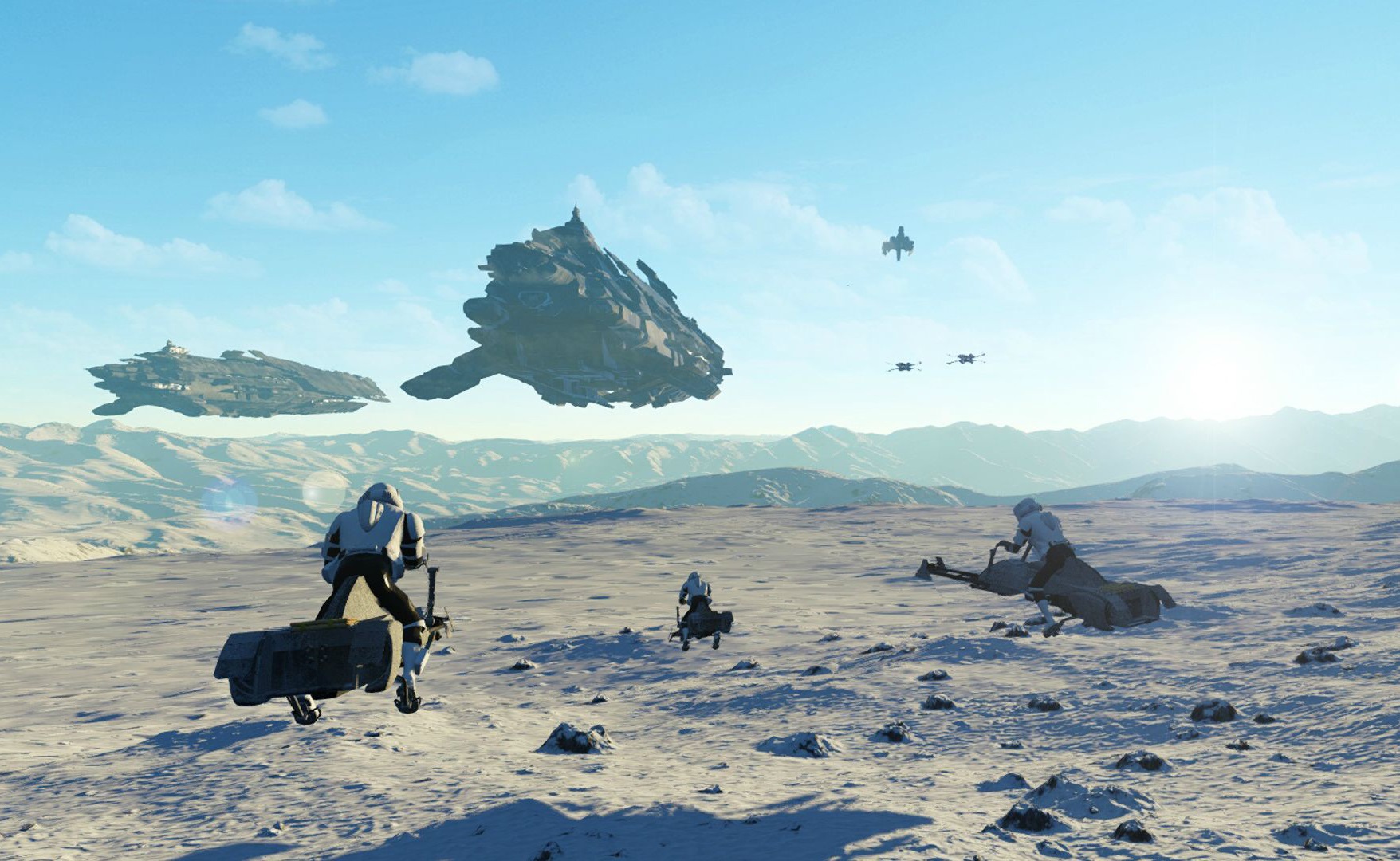 Star Wars Battlefront is a multiplayer focused title. EA Access gives you the download of the base game, but you'll need the rest of the title's add-on content to take full advantage of it. That's a $29.99 add-on that you probably didn't take into account before buying the service. I understand that Xbox Live Gold isn't something that EA is forcing users to pay for, but it's worth keeping that cost in mind too. That's another $9.99 a month or $59.99 a year.
EA Access on Xbox One Review: An Escape Route & Club Perks
An Escape Route & Club Perks
Luckily, EA Access has a built-in escape route for those that get uncomfortable with the mounting costs or find themselves not downloading from The Vault that often.
The game saves and Achievements for these titles stick with your Xbox Live Account, even after you've canceled your subscription. You can cancel the service and purchase a copy of the game from your favorite retailer. In a business that's constantly getting caught doing some sneaky things to eek out a profit margin, that's really classy.
The service's discount program is worthy of praise also. EA Access includes a 10% discount on digital games purchased through the Xbox Store, taking the war on used game sales to places only Amazon and Best Buy have dared to go until now. Canceling EA Access is as simple as a button press in the Xbox One's Membership area. Meanwhile, someone out there is still on hold with AOL trying to cancel the dial-up internet service they signed up for with a free disc that arrived in the mail during the Clinton Administration.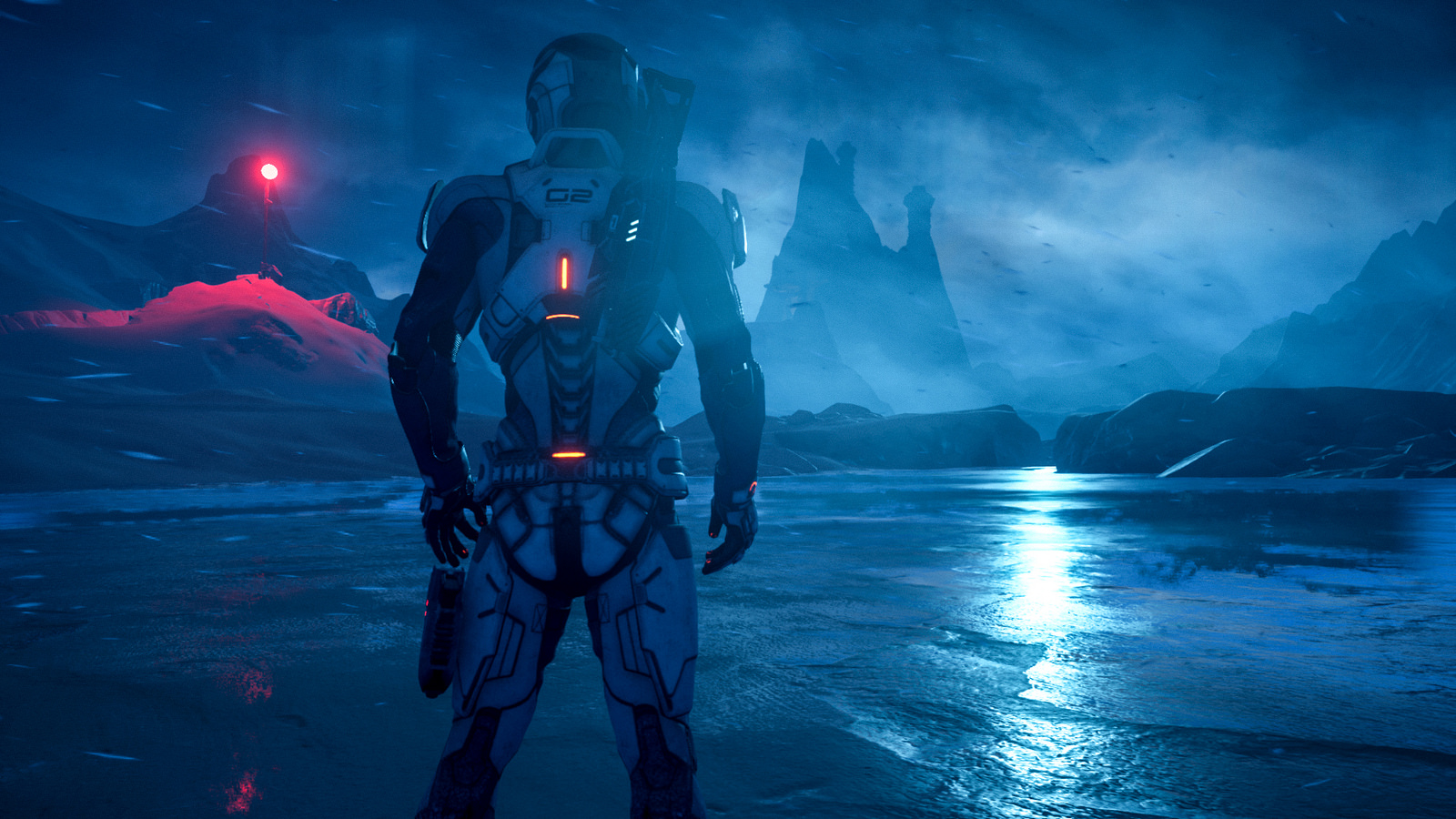 The 10 hours of early access free trials that EA Access provides are perhaps its most underrated perk. Unfortunately, it is also the feature most compromised by the realities of the gaming industry.
Truth is, I only tried the service because I wanted to play Mass Effect Andromeda early. Everyone gets 10 hours to enjoy before the game's real launch. I'd expected that EA wouldn't tell me how to spend that time, but it did. 7 hours in I was told I could no longer continue the story related content. I'd have to run around the same planet for another three hours or force myself to try multiplayer.
I did neither because I minimized the game on my console instead of closing it fully, which is what the Xbox One's software encourages you to do. Don't do that. The game's timer still continues when a game is in the background. Mad that I accidentally blew three hours of time I paid for because Microsoft and EA can't get together and stop the countdown when I'm actively playing? You bet I was.
EA Access on Xbox One Review: The Verdict
The Verdict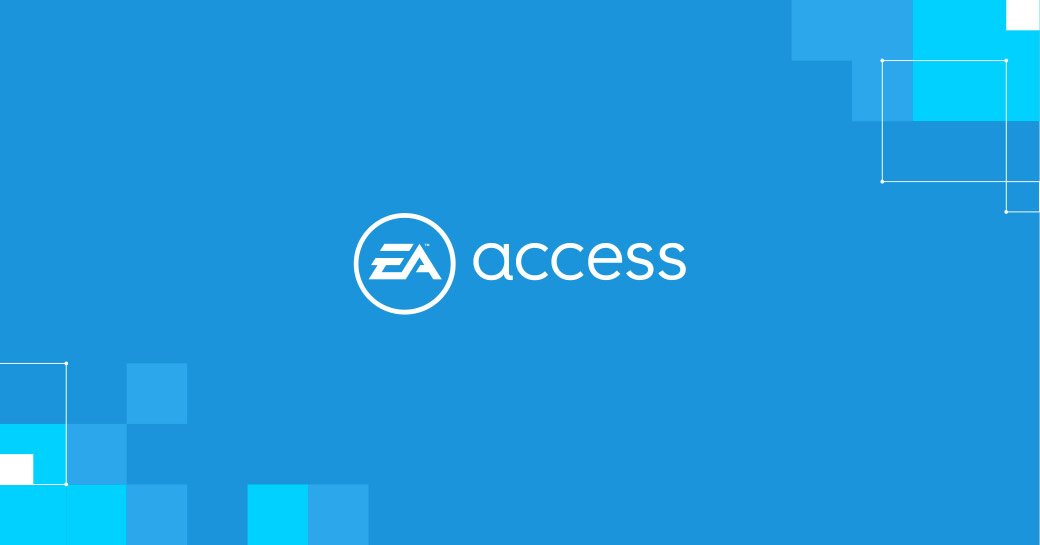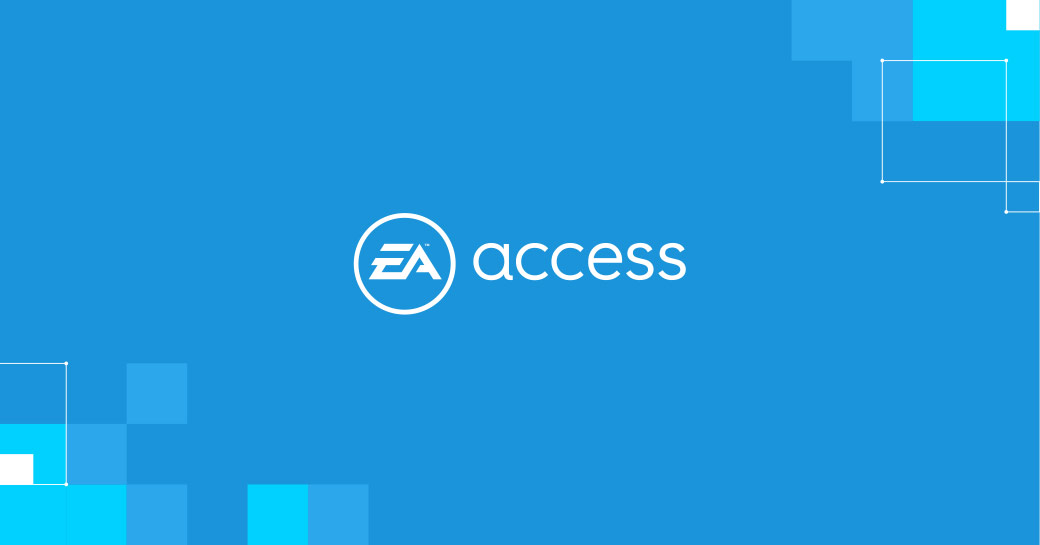 Ultimately, EA Access on Xbox One has more hits than misses. That includes the games in its library, which are some of the biggest franchises the publisher owns.
I wouldn't necessarily recommend buying a year-long subscription. How much benefit you'll get from the service heavily depends on what's is in its library and what you really feel like playing. If the service was just about the game downloads, I'd say it's one of the better offerings we've seen. But you have to take the discounts and trials into account too. When you do, there's very little reason to not recommend EA Access.
For a company that gets a lot of flack for what it does wrong, EA Access is something Electronic Arts definitely got right.
---
| EA Access on Xbox One review