---
Video gaming is a strange hobby. All at once there's this almost primitive urge to save as much money as you possible can so that you might be able to pour it into purchasing more games. At that same time, to enjoy gaming you must have the basics, accessories that you need to get the most out of each and every play experience. With the Xbox One — like very other game console before it — users want to be immersed in the experience. That's why they spend money that they'd normally be saving for games on headphones like Turtle Beach's Ear For XO Four headset for the Xbox One console.
Is spending the $99 on the Ear Force XO four headset worth the same amount of money that a big name title like Watch Dogs would cost? Yes, but not for the reason you might expect.
Is spending the $99 on the Ear Force XO four headset worth it?
[divider] Design & Quality [/divider]
Design & Quality
[two_third]

Even as I unwrapped the Ear Force XO Four headset – a terrifically awful name, by the way – I found myself pondering the nature of high-end headphones and audio. I've spent two months with this headset thinking about it ever since

How can something so fundamental as headphones with an attached boom microphone have such a profound effect on someone's experience that they're will to shell out $100 on what amounts to an extra add-on for their Xbox One?

Now I know that the answer: build quality. The Ear Fore XO Four headset is as basic as a headset can get. Attached to two speaker cans is a slightly adjustable headband that holds the two speaker cans together. Users plug the entire headset into a Xbox One Headset Adapter, which is included with this headset. Then they're able to chat with friends and listen to all the audio coming out of their Xbox One.

The Ear Force XO Four headset costs as much as it does because it doesn't use basic materials. The entire headset has the same matte plastic as the Xbox One controller so that it matches the setup that's already in your living room. Each speaker features a mesh that encloses the wearers ears, isolating them from area sound and fortifying the audio that's coming out of that particular speaker. The headband holds the two speaker cans with positionable hinges. In between those two hinges is a piece of encapsulated memory foam.
Build quality.
[/two_third][one_third_last]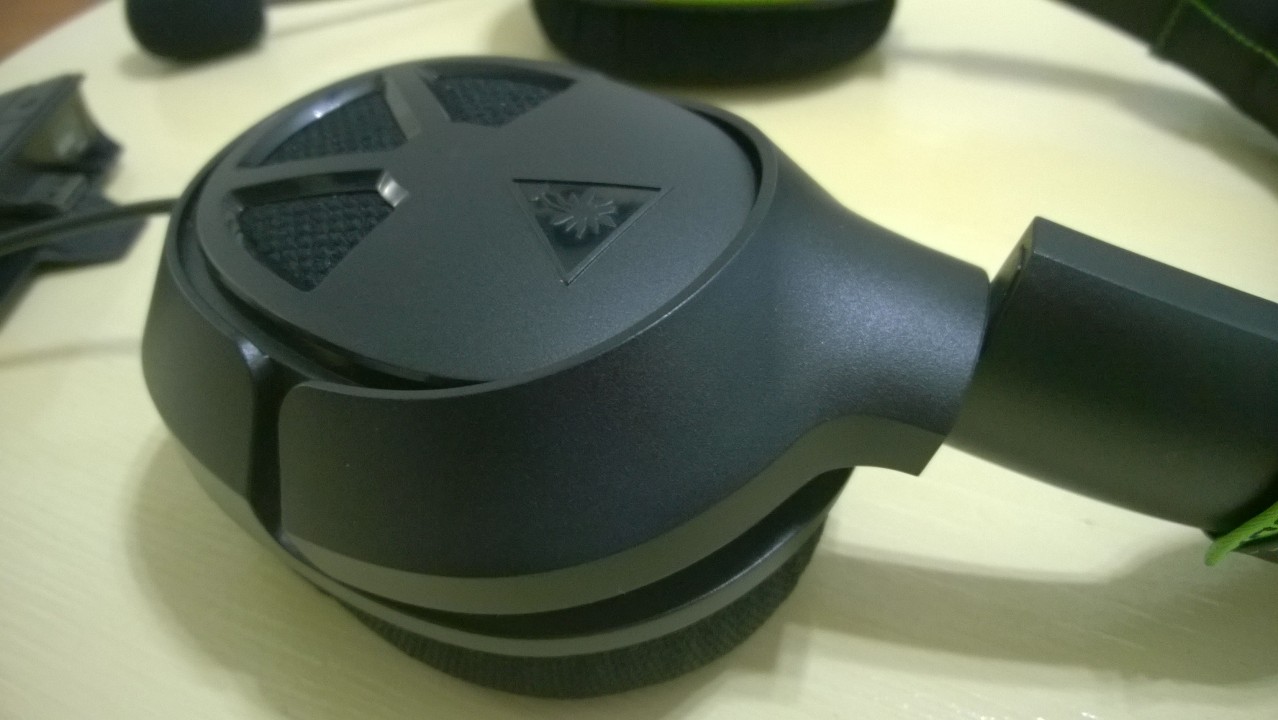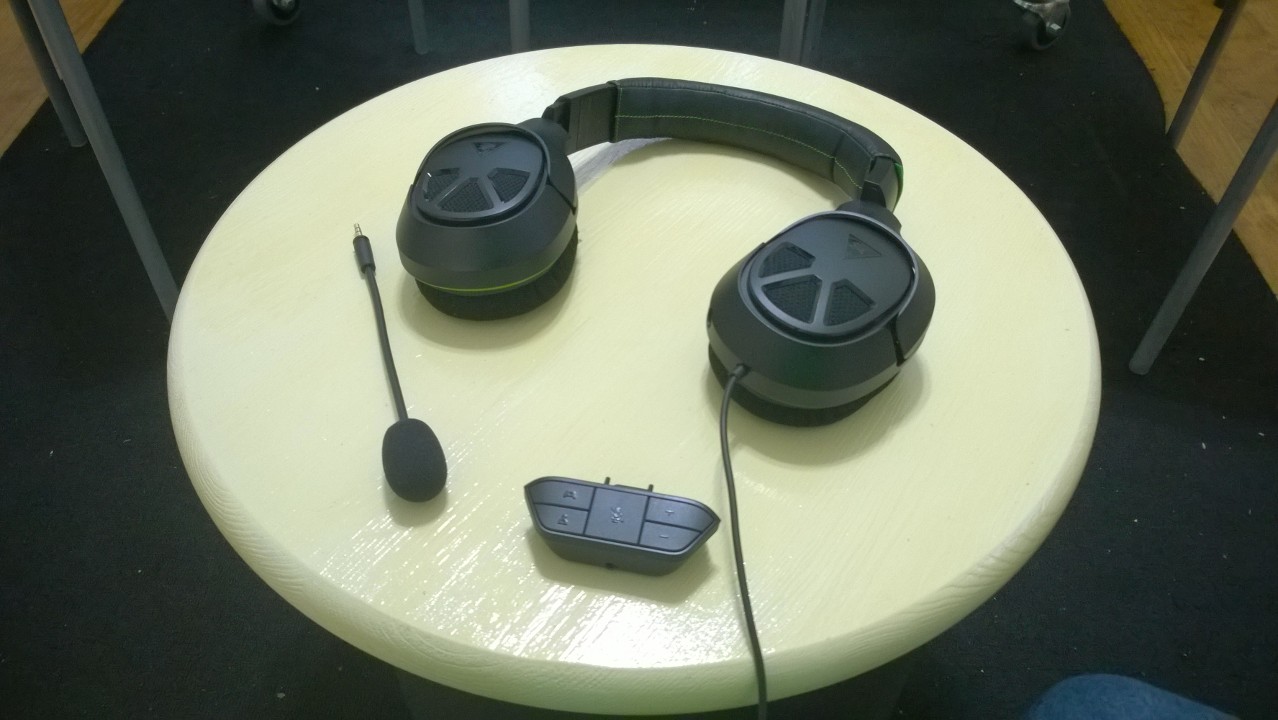 [/one_third_last] [divider] Functionality [/divider]
Functionality
[one_half]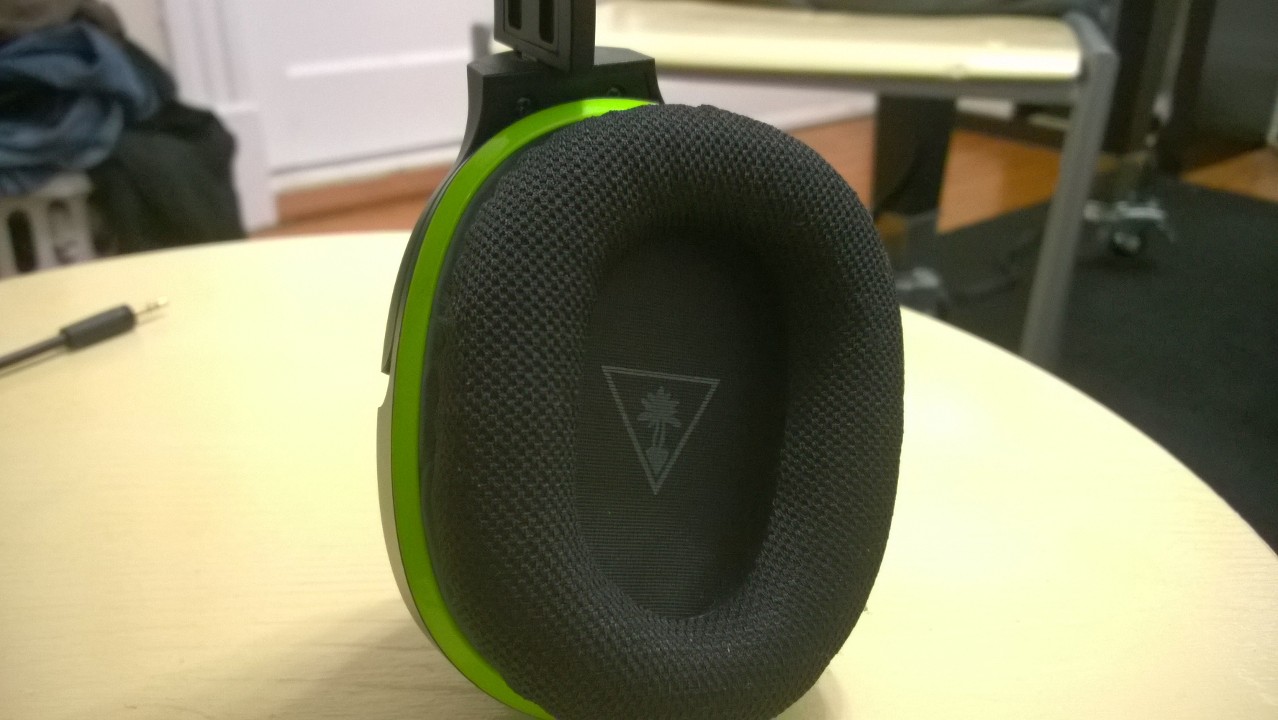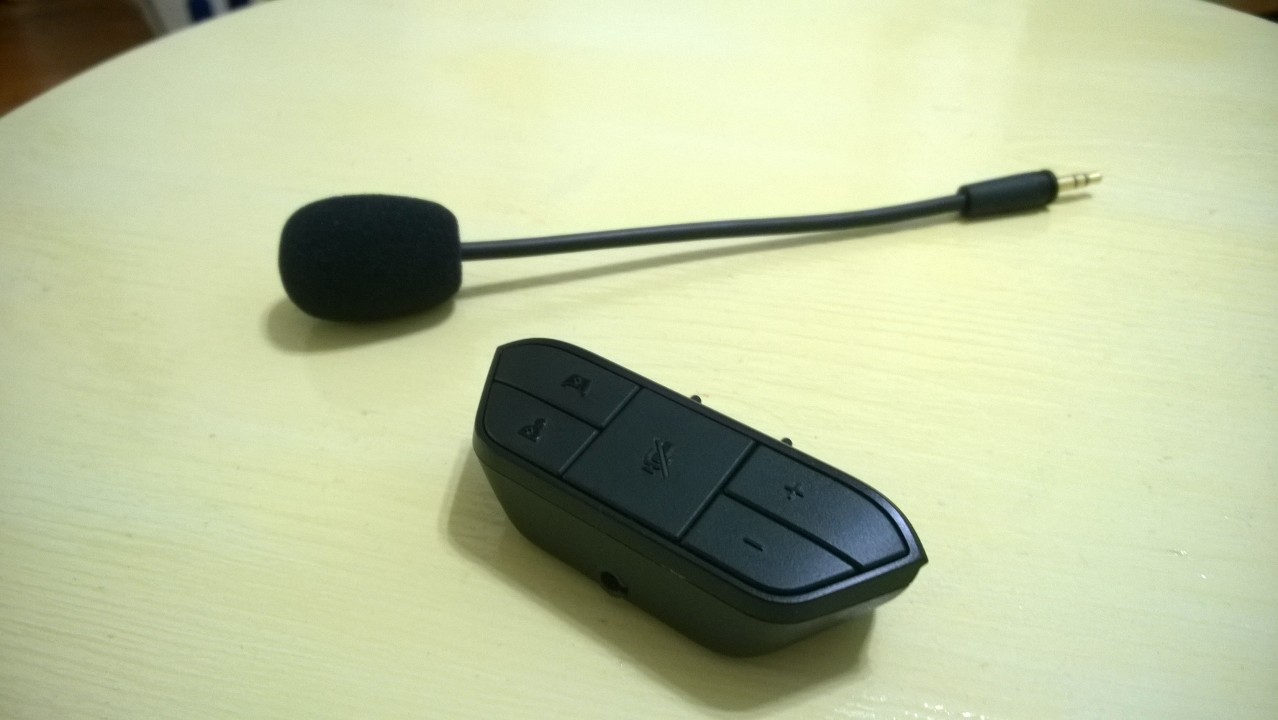 [/one_half] [one_half_last]

Users simply plug the Ear Force XO Four headset into the headset jack on the Xbox One Headset Adapter and dock that into their wireless controller.

The Ear Force XO Four headset itself doesn't include an inline mic like you'd be familiar with if you use Apple EarPod earbuds or something. Instead, there's a small circular port that users plug the included boom microphone too.

In the real world, this is a great headset to have. The Ear Force XO Four headset doesn't just scream premium materials, it's design also feels smart. Those hinges I mentioned earlier allow you to position the speaker cups downward when the headset isn't on your head. On other headsets such things feel like they're ready to break at any moment, but not with the Ear Force XO Four. The foam that lines each can and isolates the ears feels comfortable. Surprisingly, the headband feels comfortable too. I'd worried about both early on. Trying on the headset for the first time made me feel like my head was being squeezed tightly. That went away after a while though.

That boom microphone is detachable because the Ear Force XO Four headset is designed to be used when you're away from the console. That doesn't mean you won't necessarily feel ridiculous using them away from your Xbox One though. They're durable but also slightly bulky. Not that you'll look more ridiculous than if you were in a pair of Beats. In my time using the headset I chalked that up to personal preference since some people prefer the lifestyle headset look and some would rather only carry ear buds. I had no problem using the Ear Force XO Four to listen to my iPhone but a few of my devices did give me trouble, mainly the HTC One M7 and the Nokia Lumia 925. As the iPhone 5s worked just fine I'm inclined to conclude that those devices have something funky going on with their software – they both offer sound enhancement in their settings – so I don't think buyers should fret. Both of those phones have had issues with other headsets as well.

Only one thing bothers me about the Ear Force XO Four headset and it's that Boom Mic. I keep coming back to it again and again because plugging it into the headset to chat with anyone feels like unsafe. You see there's just a mic shaped tip that fits into the mic port on the headset itself. Even after snapping it in it never feels secure. In two instances it fell out of that mic port while gaming.

[/one_half_last] [divider] The Verdict [/divider]
The Verdict
[one_half]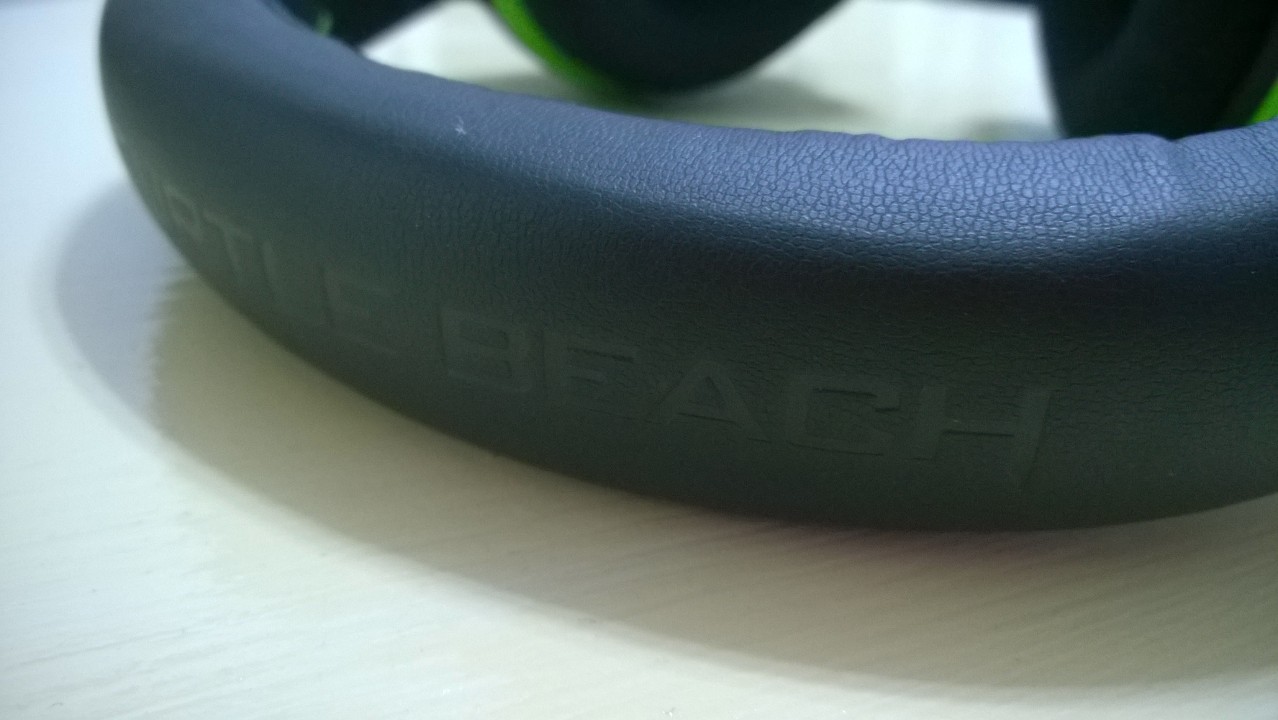 [/one_half] [one_half_last]

Over all, I'd say that the Turtle Beach Ear Force XO Four Headset is perfect for the Xbox One user looking for a pair of headphones they can use everywhere.

The reinforced headset plug, premium speaker hinges and absolutely terrific audio quality make it a fine choice. That it comes with the Xbox One Headset Adapter included certainly doesn't hurt either. Just remember to give it a week of use before returning it if it feels a bit tight.

[/one_half_last]

This review was completed with hardware provided by Turtle Beach. That had no effect on our findings, however it's worth noting just the same.
---
| Ear Force XO Four Headset Review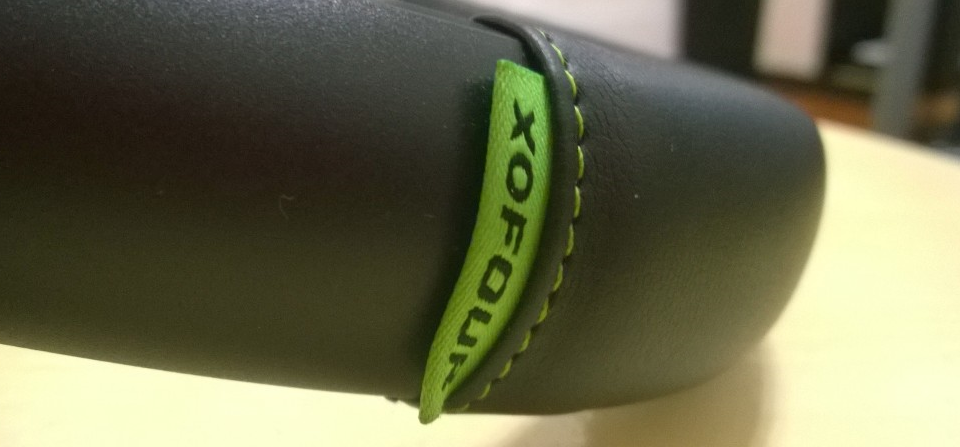 Turtle Beach's Ear Force XO Four headset is worth the price of admission. The cans emit great sound without overpowered base and the headset is extremely comfortable to use. The rather bulky headset adapter required to use it with the Xbox One is unsightly, but required by Microsoft not Turtle Beach.
Learn more about The en policy on affiliate links.