---
"Another year gone." That's how Professor Albus Dumbledore began the last scene in Harry Potter and the Sorcerer's Stone. A year has passed since Microsoft introduced yet another iteration of Groove Music, the music service that it's offered under no less than three different brands in the last ten years. Those prior names include Zune. Perhaps it's fate that this October marks 10 years since Microsoft first introduced Zune.
After writing last year's Groove Music review, I swore that I'd revisit the service in a year's time, thus we have Groove Music for Windows 10 Review 2016. I wanted to see if Microsoft would make good on its promise of progress. I wanted to examine feature upgrades – if the company delivered any. I wanted to see if all the talk of listening to what people wanted amounted to any action.
A funny thing happened on the way to this year's Groove Music review. The company listened. iPhone and Android apps that once lay abandoned suddenly get feature updates. Options that users have requested for years are finally making their way into the service and apps.
A funny thing happened on the way to this year's Groove Music review.
Groove Music for Windows 10 Review 2016: A Legacy To Live Up To 
A Legacy To Live Up To
Before writing this Groove Music review, I settled down in an arm-chair and read last year's review. Thought it was specifically about the Windows 10 app that had just arrived, it painted a pretty accurate portrait of where the social network was then. Microsoft had just finished yet another transition to new branding and a new home within the company itself.
My frustration centered on Microsoft's inability to deliver new features and maintain the ecosystem it'd already built. Xbox Music was already a huge disappointment for me after Zune. It wasn't enough for music streaming to work, Microsoft was failing to deliver features that users cared about. Unlimited music streaming does you no good when you don't have an easy way to discover new content. Free music video streaming doesn't matter when it is only available in one of your apps.
Groove Music for Windows 10 Review 2016: Magic Works 
Magic Works
As the premiere way to interact with Groove Music Pass in general, I hoped that Microsoft would build on the foundation of last year's new app for the service. That's exactly what they did. Groove Music on Windows 10 has come a long way.
Well technically, they didn't. Instead, the company began adding features to the similar but separate Groove Music for Windows 10 Mobile. After months of adding features it was able to replace Groove Music for Windows 10 with Groove Music for Windows 10 Mobile. One app on tons of different devices.
The change has allowed the Groove Music team to drop new features in quick order. In short order Groove Music picked up support for gapless playback. Now, playlists don't pause the moment a new song is ready to begin. A dedicated playlist gallery lets users view large swaths of their playlists without scrolling through an abnormally long navigation.
Metadata Editing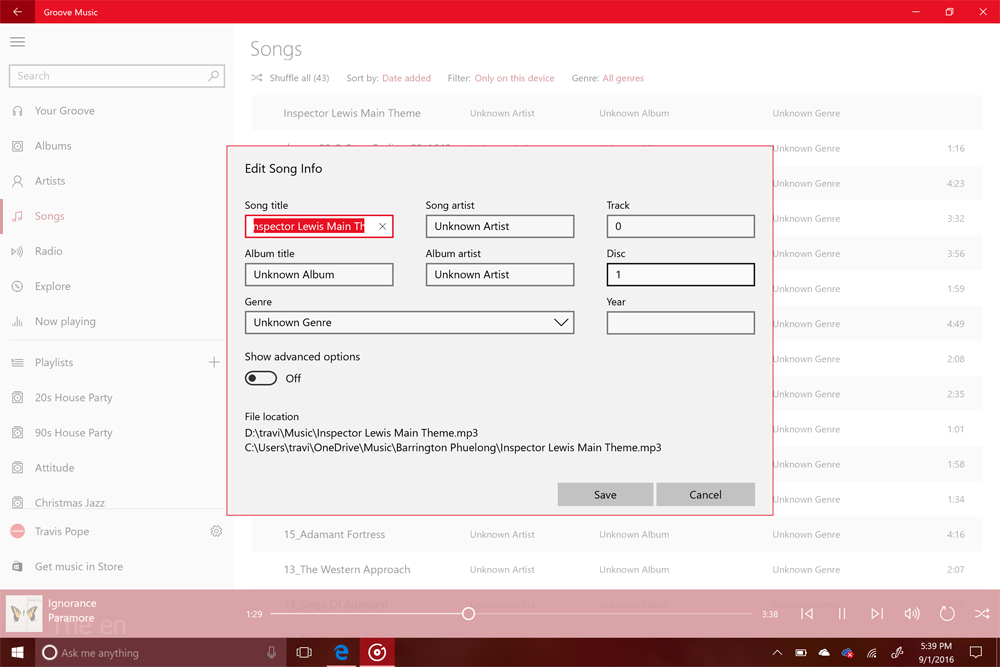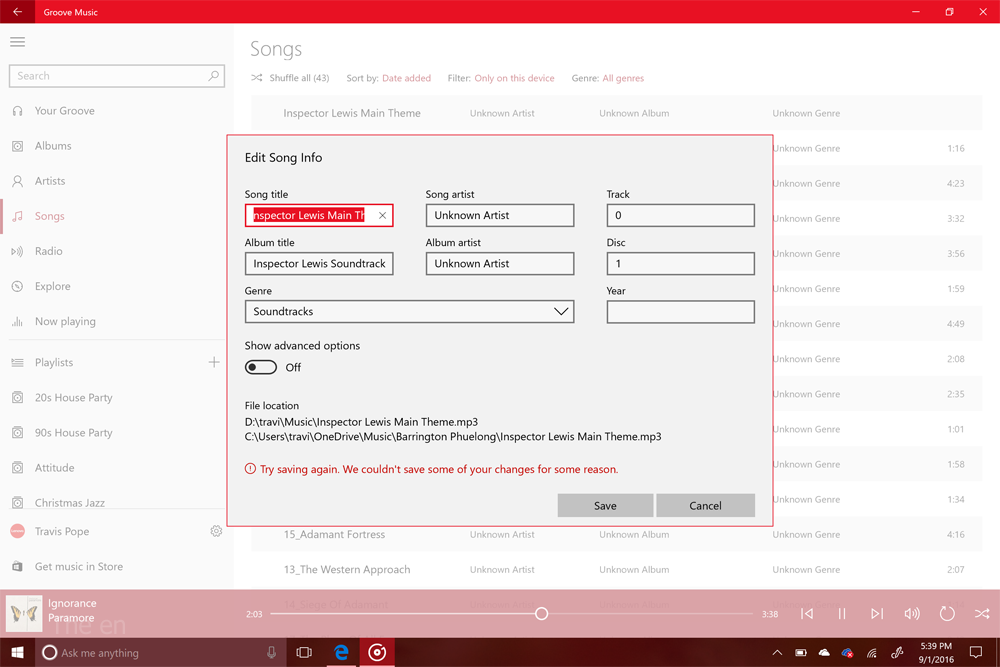 As the default audio player for millions of Windows PCs, Microsoft had no legitimate excuse for Groove Music to not edit metadata in some way. It makes sense that OneDrive tracks and editing songs downloaded with a Music Pass couldn't be editing, but anything else was in excusable.
And so the company fixed the issue, bringing metadata editing to both Windows 10 and Windows 10 Mobile, complete with album art customization.
Explore & Your Groove
With the MP3 Store functionality offloaded to the Windows Store, the Explore tab now allows exactly what its name suggests. Through the area users can find out which songs are new and popular, plus go digging for new artists, albums or songs. Genre specific areas allow users to deep dive into their favorite types of music specifically.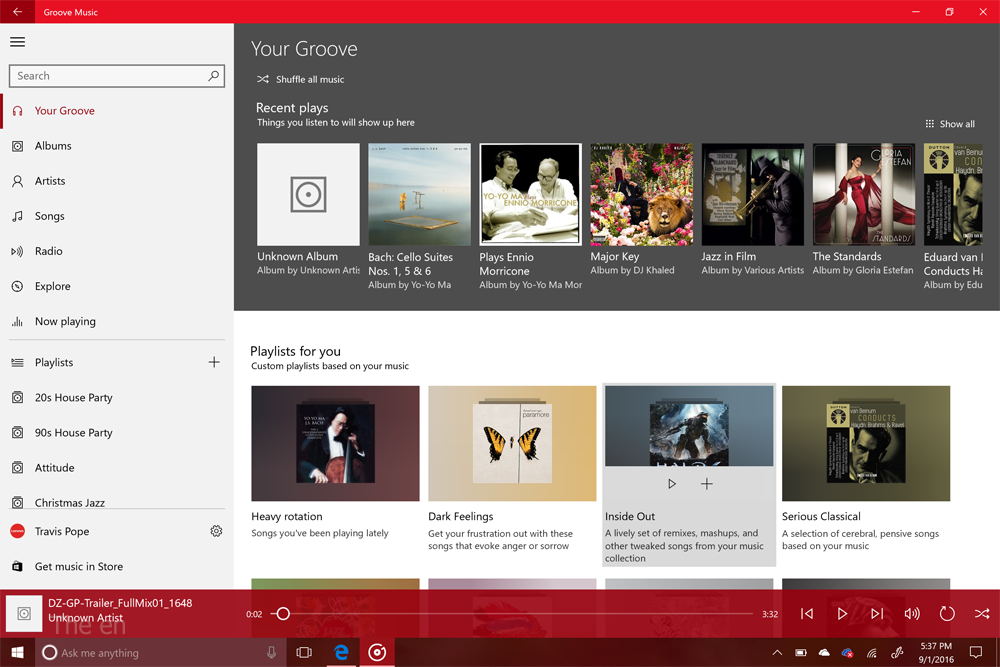 None of the new Groove Music for Windows 10 features are more appreciated than Your Groove. Your Groove replaced the rather basic recently played area that had been added shortly after I did my last review of the Windows 10 app.
When you stream using a Groove Music Pass or add music to OneDrive, the service learns more about your listening habits and library. It then uses that information to build out an extensive list of playlists. Some of them are playlists you'd expect. For example, My Heavy Rotation list reveals all the songs I listen to regularly. Some of these playlists aren't so obvious. I'd have never though to put together a Latin playlist or an entire hour of songs from artists that only managed one chart-topping hit. I should note that Recent Plays are still stored in Your Groove too.
Groove Music for Windows 10 Review 2016: The New Groove Music in Practice
The new Groove Music in the field
So Microsoft added lots of features. The real test was whether these changes would add up to a better, usable piece of jukebox software. It has.
Your Groove is a far from being a perfect way to consume music. For some reason, it drops a lot of holiday music into every place that it auto generates for me. Fortunately, I've been able to give those songs a thumbs down and remove them from future playlists.
Metadata editing can be touch and go too, I'm afraid. It doesn't always save correctly on music that's stored locally.
And still, the upgrades have been a success. I find myself listening to more music in Groove than I have in months and ever did in Xbox Music. I'm discovering new artists and albums releases I've missed because of Your Groove too and the dedicated genre areas added just a few weeks ago. The app even interfaces with the Cortana personal assistant so that you can ask for songs or playlists specifically.
All of this isn't to say that the app is done or feature complete. Album pages in Explore still have too much blank space. The Now Playing screen is neither attractive nor interesting. Sharing music with people isn't nearly as robust as Zune was and not as deep as it could be. Microsoft should spend some time addressing those issues next.
The latest Groove Music updates have absolutely been a success.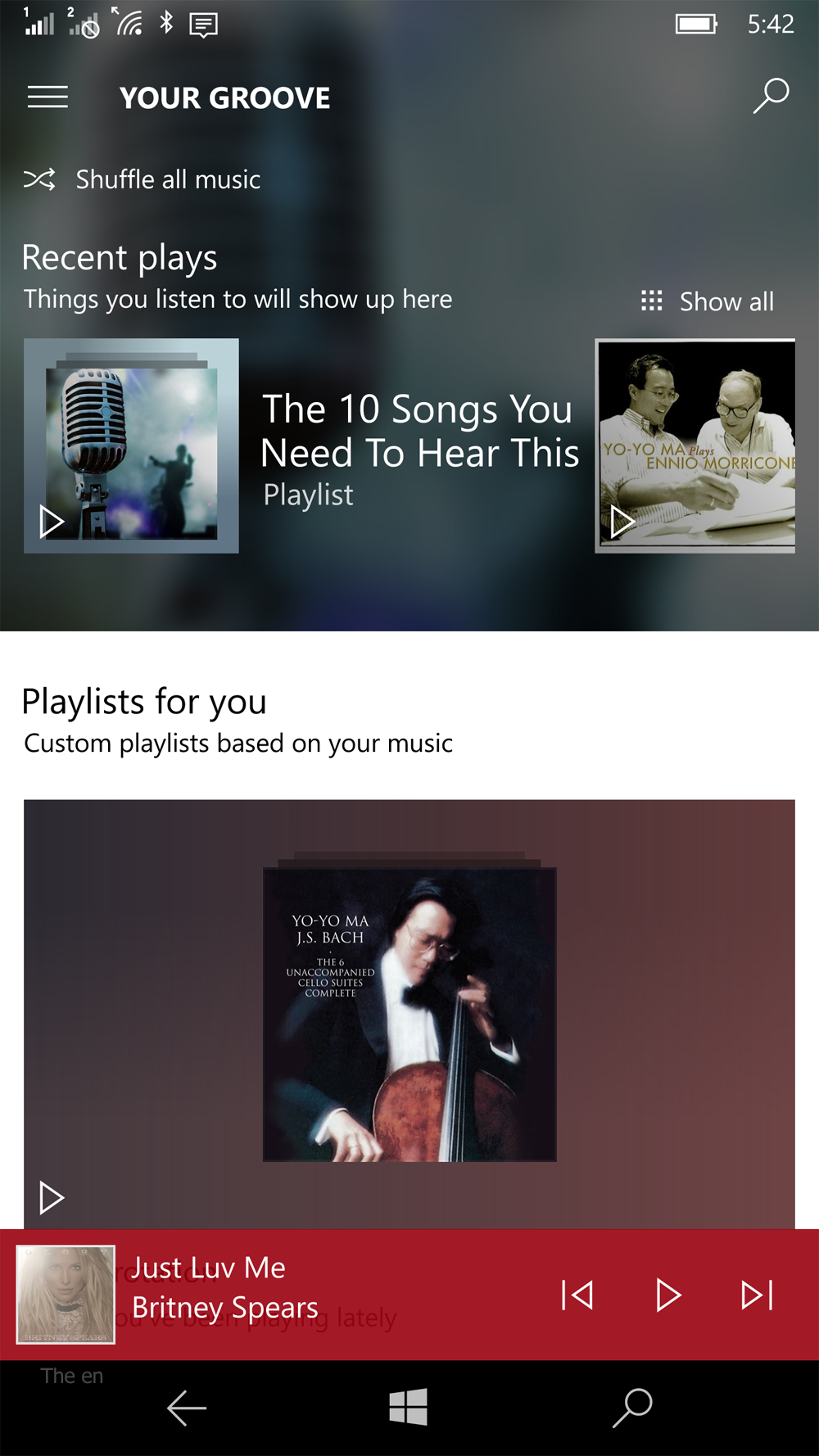 Groove Music for Windows 10 Review 2016: The Verdict 
The Verdict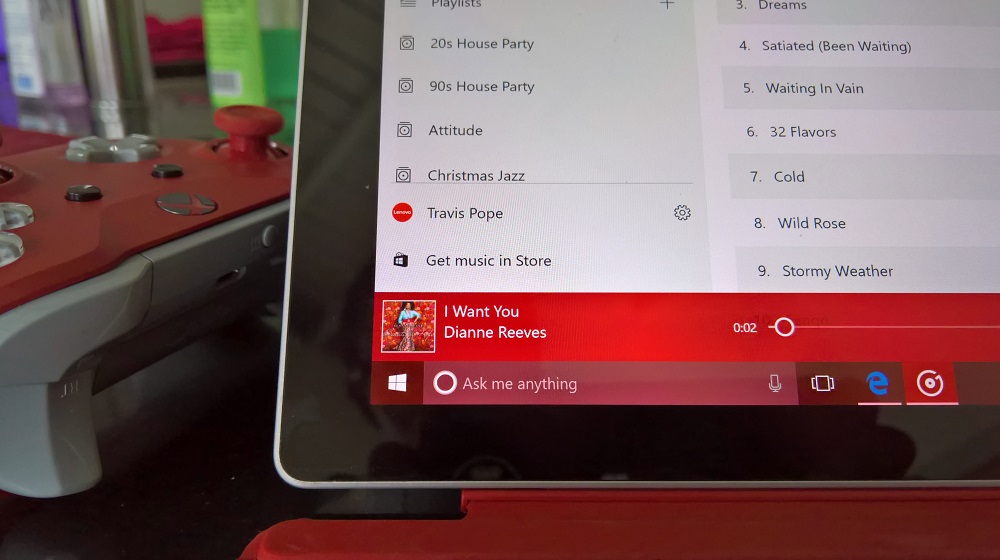 Groove Music for Windows is Microsoft's latest strategy fine-tuned. Quick updates have allowed Groove to blossom. I don't regret sticking with the app on Windows and service anymore.
If you're on the fence about using the Groove Music app to play content you already own, don't be. Groove is competent and usable. I'm waiting on the streaming and sharing portion of the service to improve. Once that happens, I'll be able to recommend Groove Music without reservation.
---
| Groove Music for Windows 10 review 2016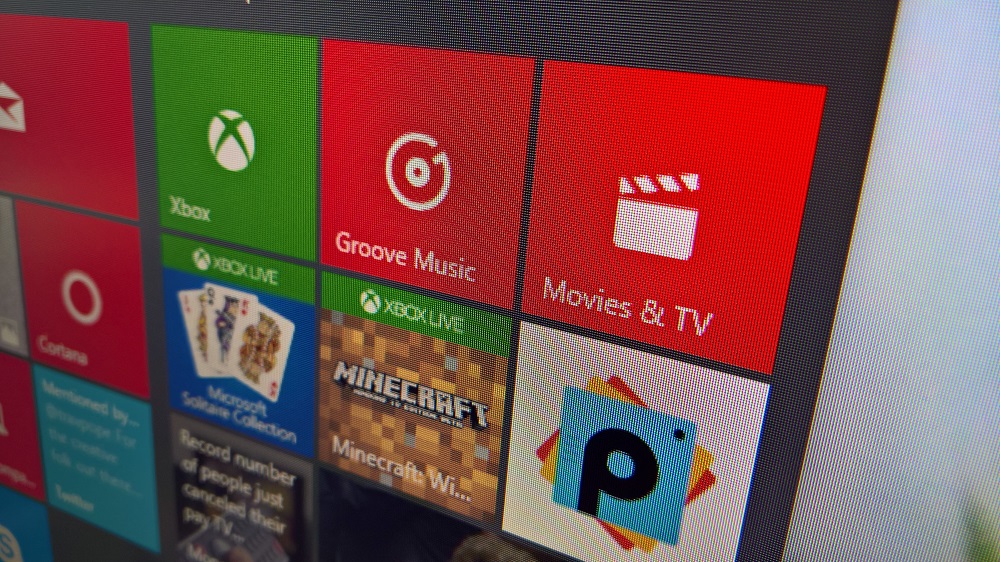 In a sea of initiatives that are hard to explain or whose success is debatable, Groove Music stands out as a product that's benefited from Microsoft's most recent moves in personal computers, phones and cloud services. I'm using Groove Music and have no qualms about recommending it to other Windows and Xbox users.
Learn more about The en policy on affiliate links.