---
Microsoft's Xbox One began life as an entertainment console. The company's initial marketing tools pointing to the console being the best place for all kinds of entertainment, the one place that the entire family could turn to for the latest video games, music and live television. Today, the Xbox One is still great for all of those things, but Microsoft has chosen not to place a special emphasis on that. The Hauppauge Digital TV Tuner for Xbox One's release is made more interesting by Microsoft's complete silence in the entertainment front.
For now, the company is focusing in on delivering great gaming experiences. To watch Microsoft's media briefings entertainment isn't something they care deeply about anymore. Microsoft is focusing in on video games. The Hauppauge Digital TV Tuner for Xbox One is a simple USB dongle. It plugs into the back or side of Microsoft's Xbox One console, letting users watch any broadcast channel with that their paired antenna is powerful enough to pick up.
(Editor's Note: Hauppauge says that the Win TV HVR 955Q and the new Hauppauge Digital TV Tuner for Xbox One are functionally identical. There is a difference in packaging, and those who opt for Microsoft's premium bundle get a different broadcast antenna than the 955Q comes equipped with.)
WinTV-HVR 955Q Digital TV Tuner for Xbox One Review – Design & Durability
Design & Durability
USB gadgets and extras don't get simpler than the Hauppauge Digital TV Tuner for Xbox One. The stick itself is short and squat, with a USB port sticking out of one end and a plug for connecting it to an external antenna out of the other. You stick the USB end of the device into your Xbox One and connect the separate end to the digital TV antenna that comes included with your bundle or one you pick up at your local store.
The software on the Xbox One itself guides you through the rest of the process. It'll run some system checks on itself, looking to make sure that it has all the information it needs to provide you with the channel breakdown.
This not being a first-party Microsoft device – like the Xbox Digital TV Tuner that's available in Europe – I didn't expect fit and finish to be on the same level. Hardware wise, the Hauppauge Digital TV Tuner for Xbox One looks cheep and purely functional in a way that only PC accessories can. That makes sense, as that's essentially what the Xbox One is. I don't think either issue is of particular consequence since you won't be gazing at this thing routinely. Plug it into the back of your Xbox One and forget its there; that's what Microsoft and Hauppauge are hoping you do.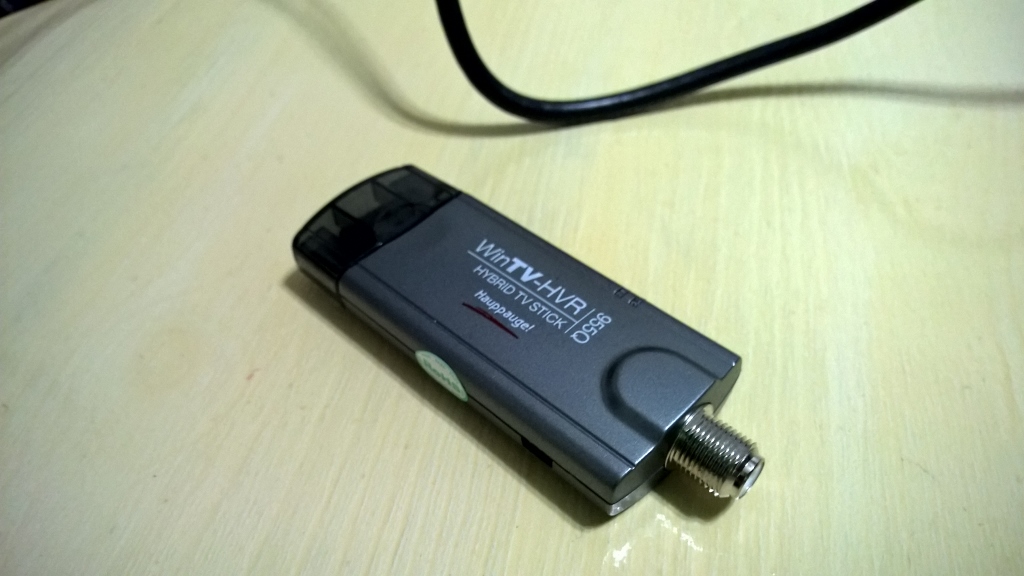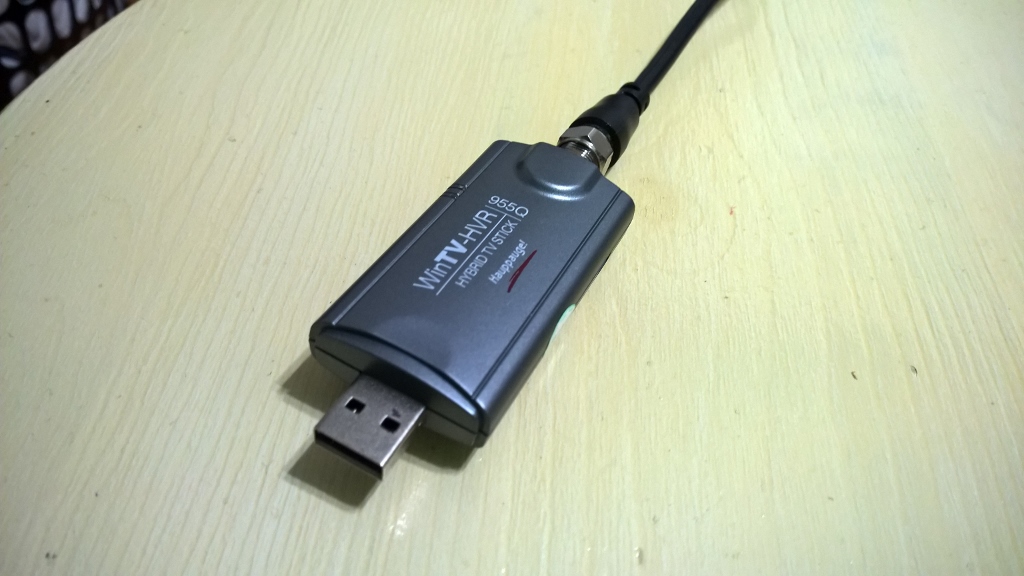 WinTV-HVR 955Q Digital TV Tuner for Xbox One Review – Unique Services & Software
Unique Services & Software
When the Xbox One first launched, thousands spent the first couple of weekends trying to figure out how to best fit the console into their television set-up. Folks who had cable came out on top, all they had to do was connect their cable box through the built-in HDMI pass-through port. Today, you still get that easy experience with the $499. Xbox One + Kinect Bundle.
What the Hauppauge Digital TV Tuner for Xbox One is designed to do is bring that functionality and ease of use to the Xbox One consoles that don't have an included Kinect for Xbox One sensor. Once set-up, the different broadcast channels you can receive are mapped directly to Microsoft's OneGuide app. Future TV listings, your favorite channels, what shows are trending are all things you can enjoy. Switching between channels only requires a voice command, a button push on an Xbox One Wireless controller or the up button on the Xbox One Media Remote.
WinTV-HVR 955Q Digital TV Tuner for Xbox One Review – Experience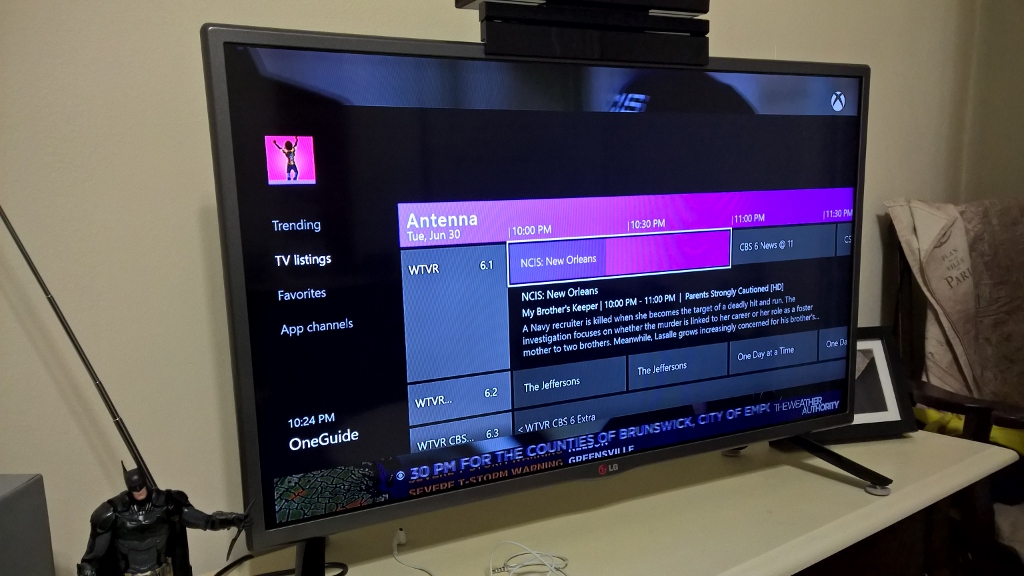 Experience
One week showed me just how much we take modern products working correctly for granted. Devices these days all have services and ancillary experiences that need to work correctly in tandem or they just fall flat. The Hauppauge Digital TV Tuner for Xbox One is a perfect example of this.
To get the Hauppauge Digital TV Tuner for Xbox One working you need a decent antenna to connect it to. Both the unbranded Digital TV Tuner for Xbox One and the WinTV-HVR 955Q device that it's based on come with dedicated antennas. The WinTV-HVR 955Q is pretty basic, giving you fairly decent access to high-definition programming if you live in a reasonably decent city. It's a desktop antenna that you literally extend and angle to get the best signal. Hauppauge encourages users to place this antenna near a window for the best reception.
The Live TV Bundle for Xbox One that the Microsoft Store offers itself gets users a Mohu Leaf 50 HDTV Antenna that looks sleek and is rated for better reception and longer range. That bundle costs $99.98 more, but in hind-sight it probably would have been better If I'd invested in that bundle instead of the standalone Hauppauge Digital TV Tuner for Xbox One. The entry-level antenna that Hauppauge gives users isn't as good as I'd hoped it would be.
With a decent antenna, channels are crisp and very, very clear. There's a lot of detail in every shot. There's no audio clipping, no skipping. No visual are audio issues. Channel information and broadcast logos are pulled down using your internet connection. Channel switching happens pretty quickly two, which is something that isn't guaranteed if you're connecting your Xbox One console to a cable or satellite TV box.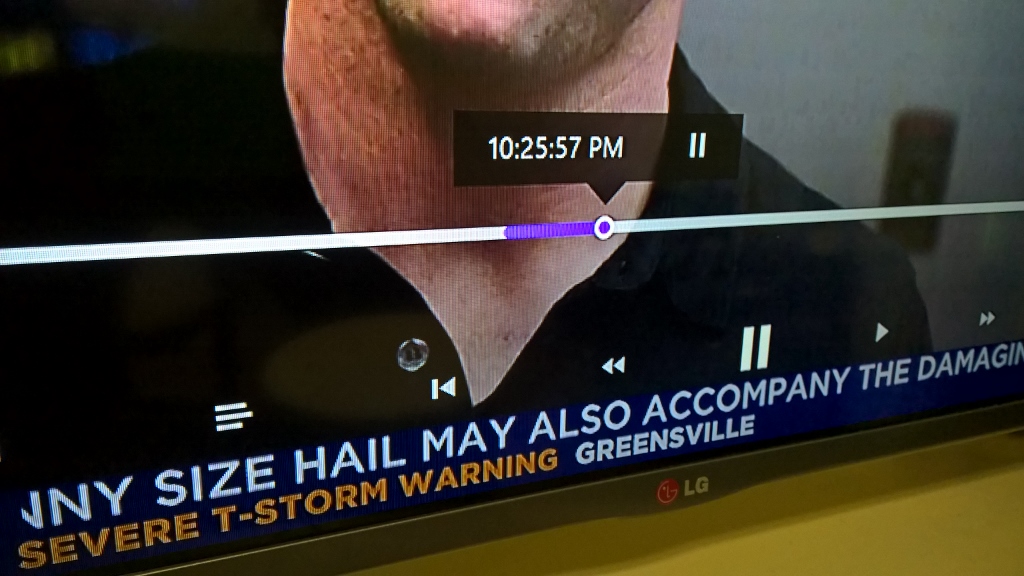 Unique Features
Don't think that Microsoft and Hauppauge only focused on adding experiences that were already available. The Hauppauge Digital TV Tuner for Xbox One has some extras.
First, the Hauppauge Digital TV Tuner allows you to pause live broadcast television. The feature works just as advertised, the software on the console saves 30 minutes worth of video to your Xbox One's hard drive. Naturally, that feature siphons off a bit of hard drive space that could be used for games, but I didn't find it too intrusive. If you don't plan on using it you can turn the feature off. For now, there's no way to save broadcast television to the console permanently.
In the United States, the Hauppauge Digital TV Tuner is the only way that you can take your live television with you around the house. Using Microsoft's Xbox SmartGlass app on iPhone, iPad, Android and Windows, you can browse the OneGuide and go from room to room watching your favorite broadcasts. How well the feature works depends on your Internet connection. You can't leave the house and have the feature work either, which is kind of disappointing.
WinTV-HVR 955Q Digital TV Tuner for Xbox One Review – The Verdict
The Verdict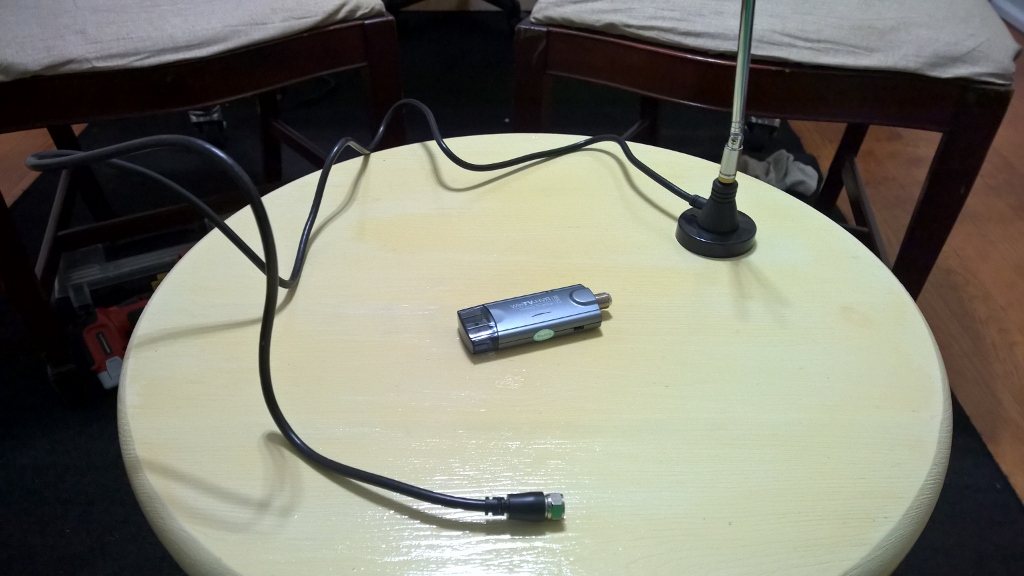 Broadly, the Hauppauge Digital TV Tuner for Xbox One works pretty well. I roll my eyes at plugging in dongles to do things that I believe the console should already do, but I can appreciate the features that the device ads. With this tuner you can dump cable for good – provided you were only subscribing to get your hands on quality broadcast channels to begin with. It's definitely a good way to spend $60.
---
| Hauppauge WinTV-HVR 955Q Digital TV Tuner for Xbox One Review