---
The history of Microsoft's efforts in actual hardware reads like a rags to riches story. Obviously, what happened with the Zune portable media players represents the rags. Zunes were amazing, but in some ways they completely missed the mark. Certainly, they arrived way too late. The Surface Pro 3 is full of promise, arrived early enough in the 2-in-1 craze to be viable and is considered in some circles to be one of the best Windows machines on the market. If you believe Microsoft's television ads, there is the MacBook Air and the Surface Pro 3. Nothing else.
But is that the truth? As the most easily recognized Windows device there is, the Surface Pro 3 has to deliver on multiple fronts. The software that powers the Surface Pro 3 has to be robust enough to compete against some of the most advanced personal computers to have ever been made. Those PCs have a very tried and true design and the advantages that go along with that. The Surface Pro 3 has to have enough tricks to make its tablet and laptop modes compelling in unique situations too.
Is all of that even possible? Even if it is possible, does the Surface Pro 3 deliver?
A Dream Differed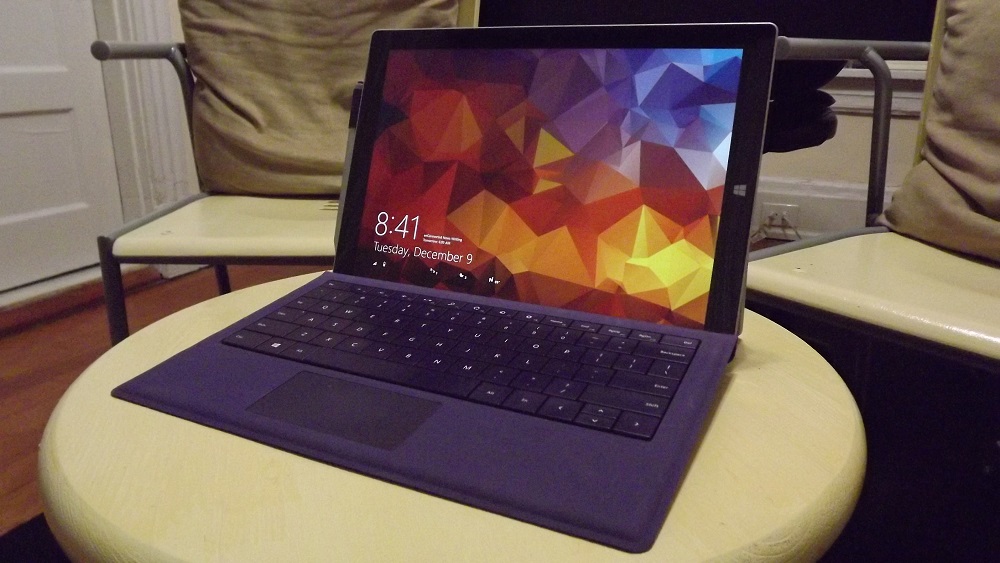 The Surface Pro 3 is like looking at a Surface Pro in a fun house mirror. The Surface Pro is black and oddly shaped. It has a large border around its display, a single-step kickstand and two web cameras that weren't remotely capable of replacing your smartphone or point-and-shoot camera.
Where its predecessor was thick and blocky looking, the Surface Pro 3 is thin and sort of amazing. It has a 12-inch high-definition display. There's a touch-sensitive Windows button to the left of its screen. Stereo speakers sit along with a fan on a uniquely shaped grill. On the left edge are volume buttons and a headphone jack. On the right are Mini Display Out, a single USB 3.0, a power port and a MicroSD card slot hidden behind a free-moving kickstand. Two 5 megapixel cameras sit on the front and back of the Surface Po 3.
The familiar cover port for connecting to the $129 Surface Pro 3 Type Cover is present on the bottom edge. Inside there is a magnetometer, ambient light sensor, gyroscope and accelerometer. Storage and processing power are dictated by price point. The Surface Pro 3 at $799 comes has 64GB of storage and an Intel Core i3 processor. There are options with even more processing power and more storage at $999 on up.
Now more than ever, this feels like the Surface Pro 3 has matured completely. Whereas the Surface Pro was an awkward gangly teenager, the Surface Pro 3 is an adult with a nice car and all the latest gadgets. The changed aspect ratio and more spacious display make it a better media tablet. The original Surface Pro looked like a picture frame and felt like a textbook in your hand. The Surface Pro 3 feels like you're carrying a ruled memo pad underneath your arm, nothing more.
Windows, Old Friend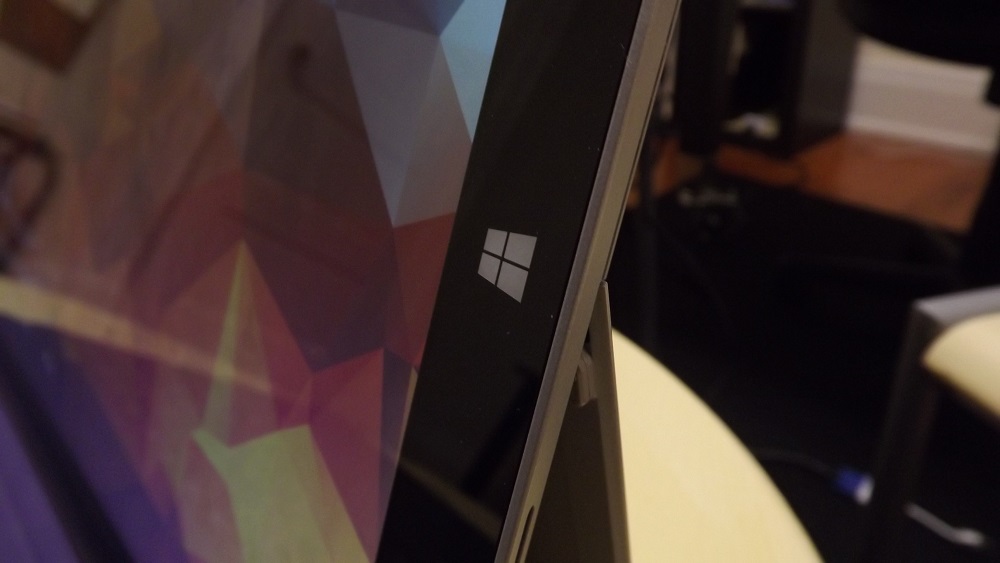 If there was ever a place where the Surface formula began to fall apart its software. Microsoft has said that it creates the Surface devices to act as a perfect showcase for its software. If that's true, the Surface Pro 3's biggest liability is still Windows 8.1, Microsoft's latest operating system.
Don't misunderstand, Windows 8.1 is fine. It gives you the same touch-friendly Start Screen from Windows 8. That Start Screen is easier to customize with apps and a background though. Still, Windows 8.1 has some quirks and a steep learning curve. You could have Windows 8.1, use the Surface Pro 3 as a tablet for years and never discover the Charms Bar or the multitasking bar.
This is a 2-in-1 with a full copy of Windows and that has its advantages. The single USB port and Windows 8.1 make the Surface Pro 3 the ultimate tablet. Whether you're printing something, transferring anything or backing up everything, the Surface Pro 3 can handle it. Slightly complicated, Windows 8.1 might be, but it's no slouch and still among the world's best software products.
The Surface Pro 3 doesn't include a lot of extras because it's meant to be a premium Windows experience. Forget the extra virus protection (there's already virus protection built into Windows), and crappy utilities that other hardware makers force down your throat. A copy of Microsoft Office isn't included.
The Surface Hub is for users who want to open a specific version of OneNote every time they press the purple button on the included Surface Pro 3 Pen. Users can almost instantly go to OneNote even when the tablet is in sleep. No password, no lock screen. It's a true advantage for the Surface Pro 3, that's really only hindered by the Pen itself being as thick as a marker and a little uncomfortable to hold. It does perform well though. Every pin stroke registers in drawing apps, which is exactly the point of having a digitizer and pen in a tablet.
Apps you can download from the Windows Store are aplenty. Installed already are Microsoft made solutions for everyday Tasks. Calendar, People, OneDrive, Music, Video, Games, Skype are what you get already. The Windows Store has thousands more apps. There are some gaps in the Windows Store's app availability, but using Internet Explorer helps bridge that gap. Add a shortcut to the Start Screen and you've pretty much made an HBO Go app yourself. Yes, HBO Go is one of the missing apps I'm talking about.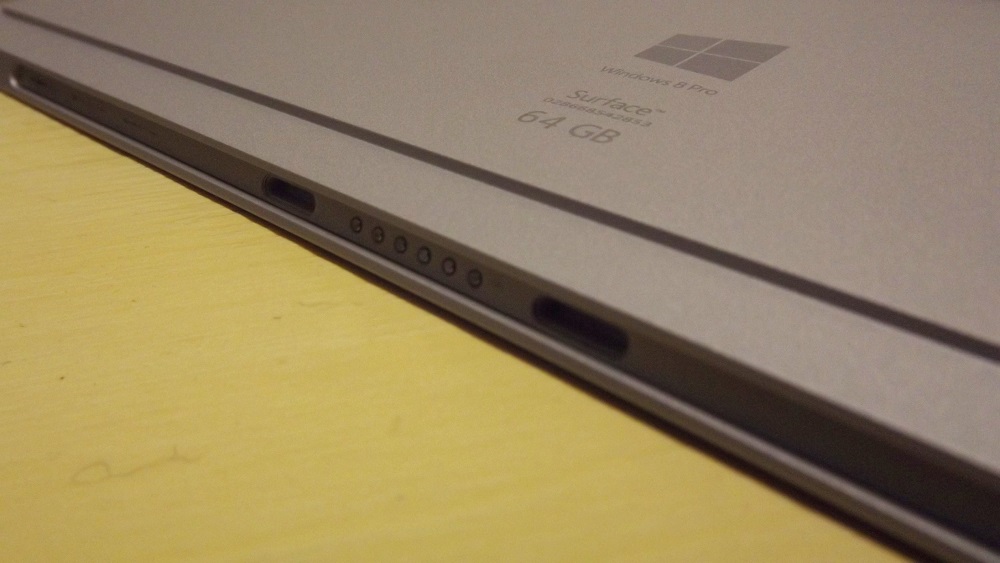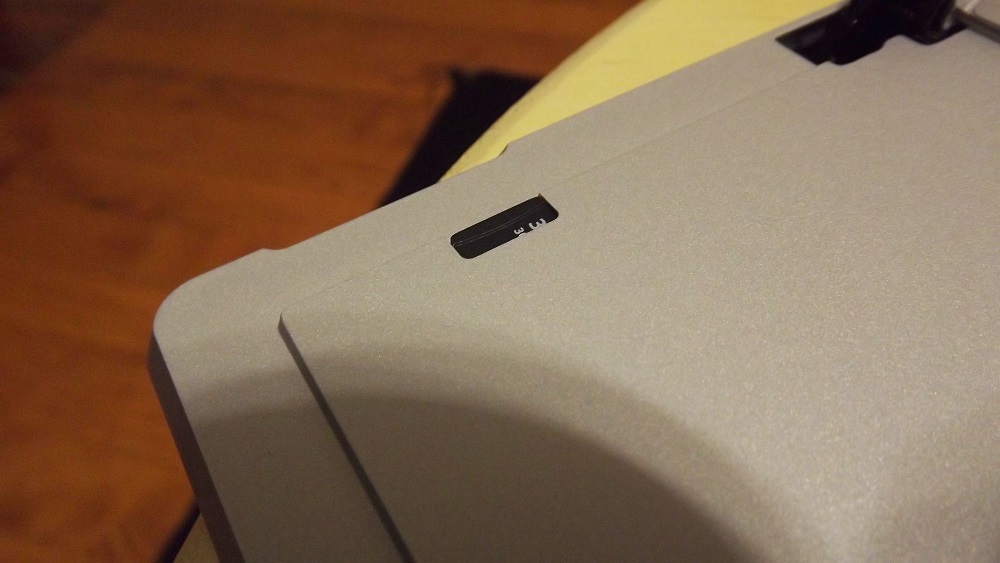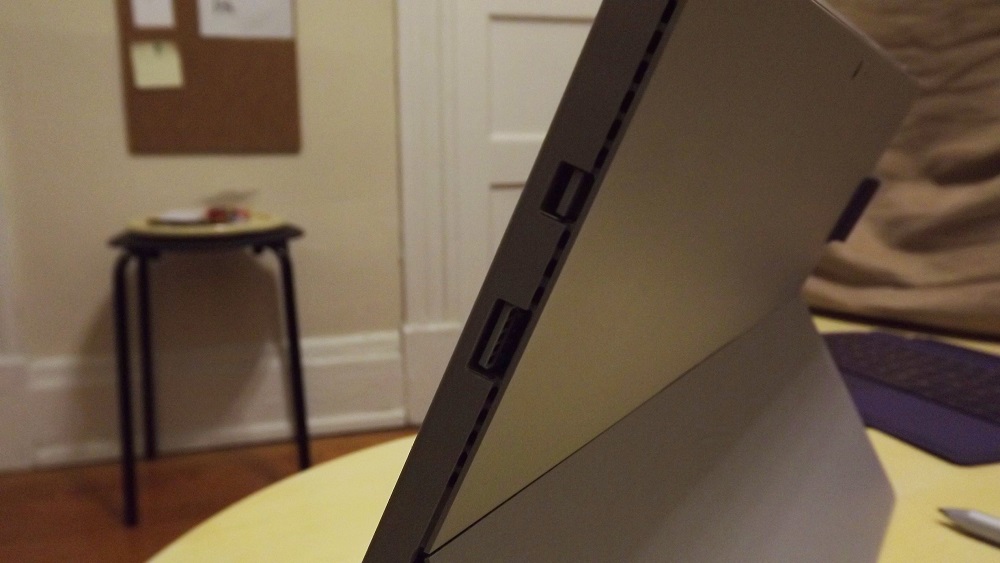 A premium experience for a premium price tag.
Forget Everything You Know
Forget Everything You Know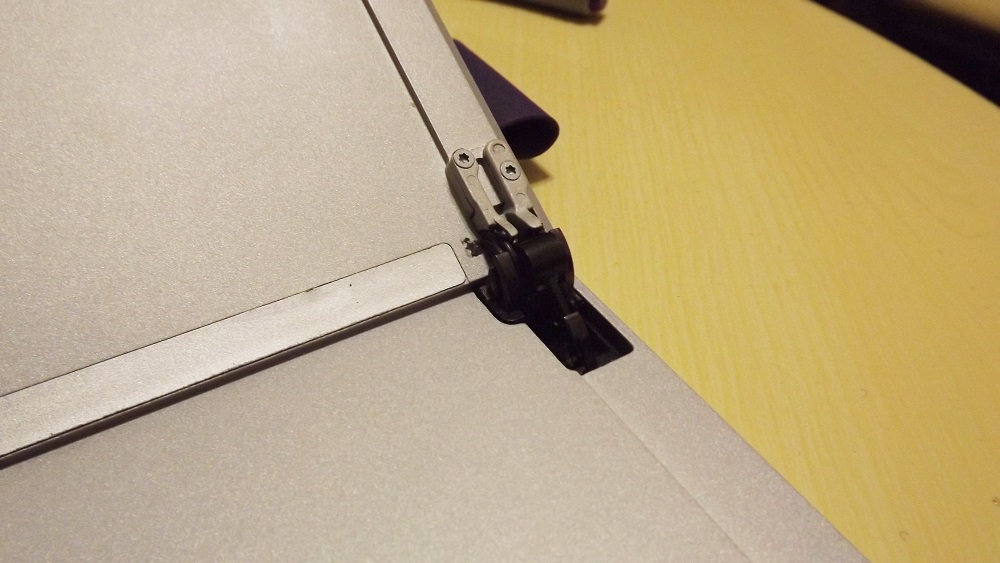 The Surface tablets of old had wonderful covers. Snapping in a cover was satisfying, typing in Word was great – provided you were at a desk. The Surface Pro threw out the conventional form factor and the Surface Pro 3 fixes what went wrong with the original design.
Kickstands have been around in smartphones for a few years, but Microsoft was among the first to popularize them I'd say. Turns out, kickstands are only great when you can freely adjust them instead of reorienting your head to see the display. The Surface Pro 3's freely adjustable kickstand feels tight and can be pushed with one hand.
The Surface Pro 3 is a better laptop than past machines. That new kickstand is a huge part of that. The other half is a ridiculous strong magnet that locks its companion keyboard in place. It's way easier to keep the Surface Pro 3 steady on a lap; it's almost as if you're actually using a laptop. It's worth noting that the trackpad on the Surface Pro 3 Type Cover is fantastic and easily above the horrible trackpads in earlier covers. It still has physical keys and comes in tons of different colors. It'd be serious cause for praise if Microsoft wasn't insisting on still charging $129 for Surface Pro 3 covers.
Of Winning and Wafers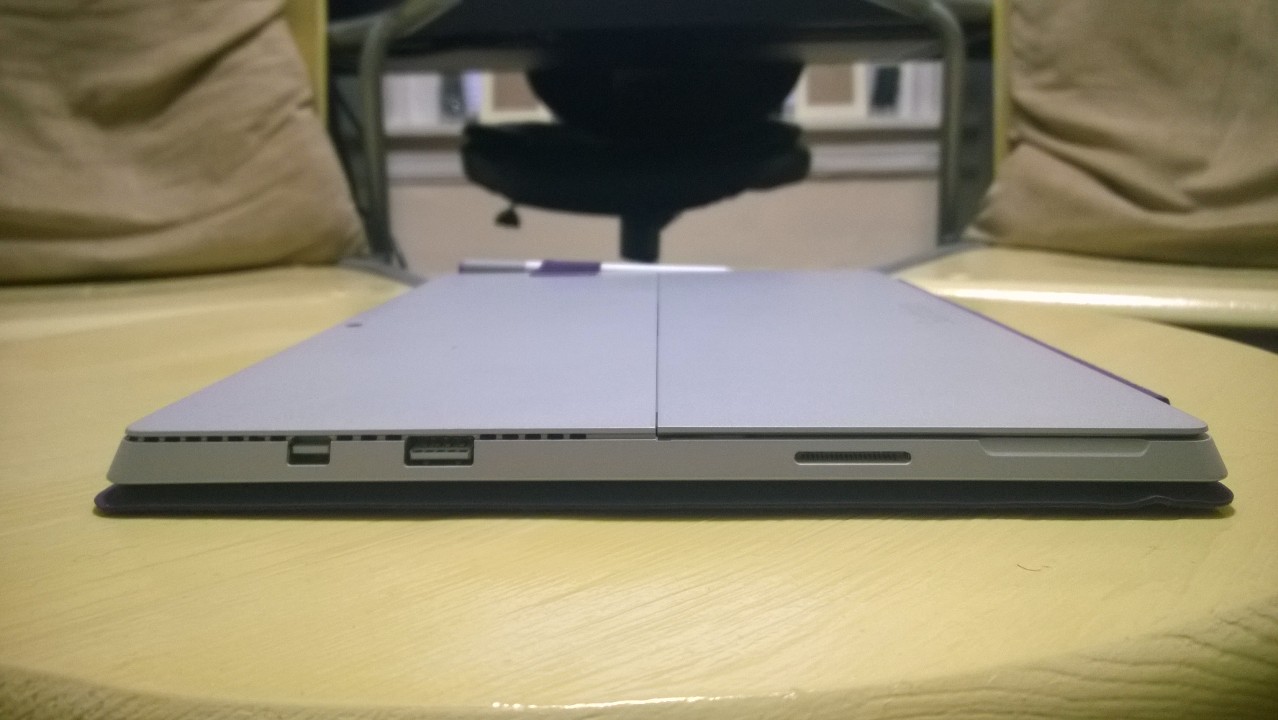 Close your eyes and imagine that you're on the bridge of a starship. Maybe it's the Enterprise D from Gene Roddenberry's Star Trek: The Next Generation. You are being asked to complete a task quickly and someone hands you a personal computer designed around the interaction methods that are popular then. Now, open your eyes and it's a Surface Pro 3.
Microsoft nailed the hardware here. There are very few gripes about the Surface Pro that carry over to the Surface Pro 3. It's slim, it's fast. The taller screen lends itself better to just about everything. Locking the keyboard to the bottom of the screen makes it so much better in the lap. I love that its power connector – they added a new one – isn't as big of a travesty is the earlier cable. The freely movable kickstand is amazing and sometimes I have to remind myself that I don't have to prop it up in bed with my knees. Let me say this, the Surface Pro 3's speakers aren't amazing, but they are loud. The new paint job is more forgiving when it comes to scratches and nicks.
I'd have liked to see even more battery life, I've only ever managed around six after doing some pretty heavy power management. I'd love to have a place to put the included Surface Pro 3 pen besides the loop that comes with the keyboard covers. I don't know how Microsoft has gotten away with it this long, but advertising a product that's already expensive, then having people go into stores and pay extra for a Surface Type Cover is pretty cruel.
Put the wafer-like Surface Pro 3 against any high-end notebook without a discrete graphics card and it wins.
In Images
This slideshow requires JavaScript.
The Verdict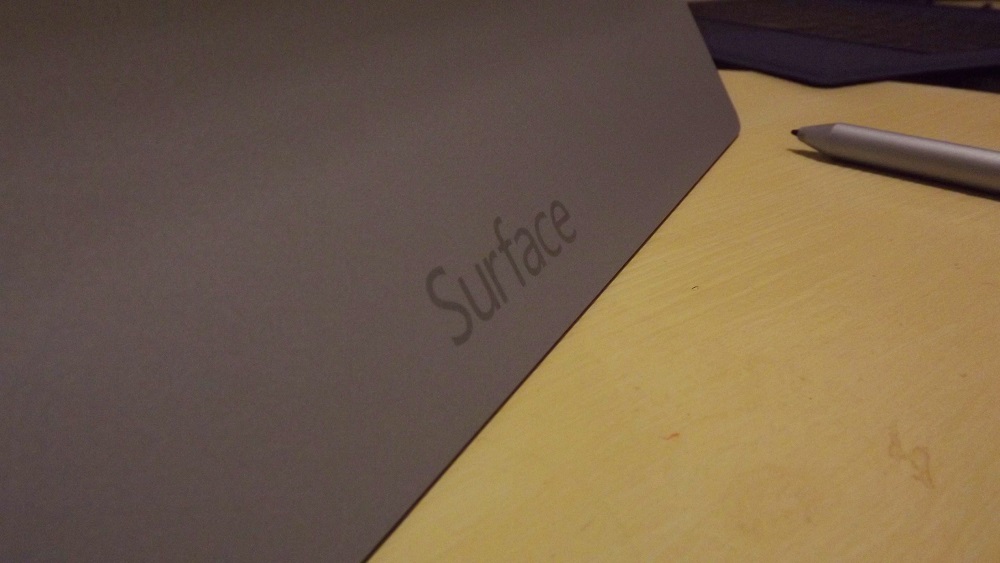 The Surface Pro 3 is a great machine with plenty of power and enough innovation to actually be a viable 2-in-1. If you're looking for a notebook, don't. Buy the Surface Pro 3 and you have something more versatile and future proof.
---
| Surface Pro 3 Review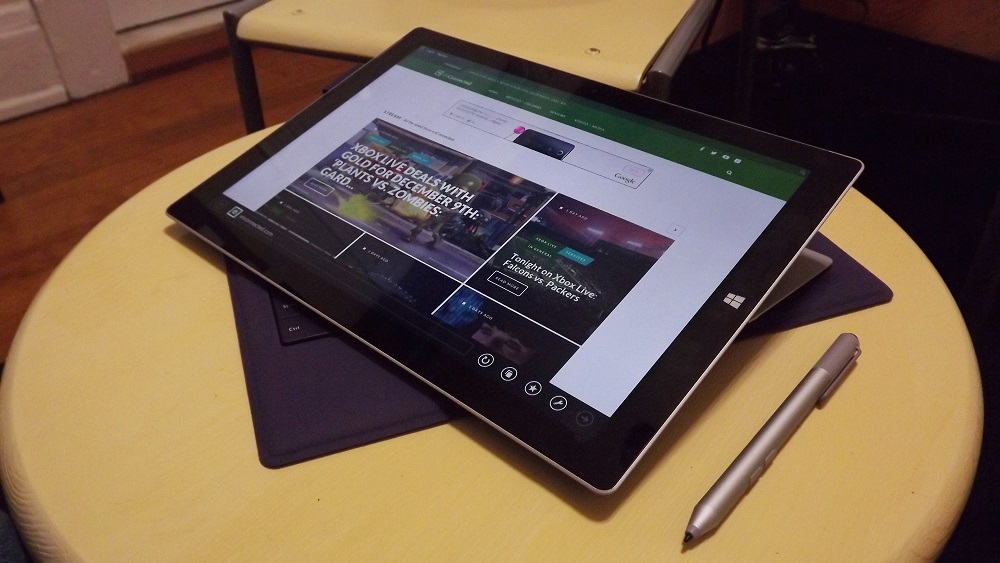 The Surface Pro 3 is the all-in-one machine professionals have been searching for. There's enough power here to compete with a full-size notebook, and enough versatility to be an all-day eReader or tablet. Battery life isn't amazing, but it isn't terrible either, and that built-in digitizer and pen are wonderful. The biggest thing working against the Surface Pro 3 is its price. $799 for a high-end notebook competitor is fine as long as it actually comes with the keyboard.
Learn more about The en policy on affiliate links.