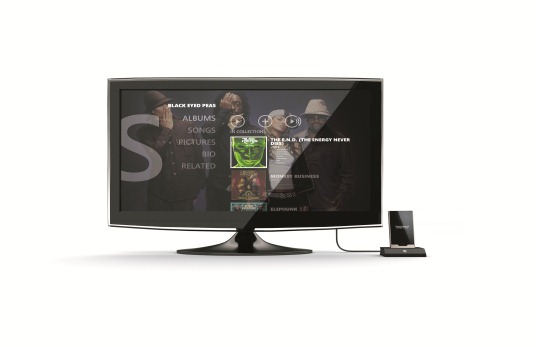 Hmm so you went to bed last night thinking you knew all there was to know about the forthcoming ZuneHD 4.5 update didn't you? You awoke this morning only dreaming of the eternal happiness that could come from Xvid or DivX format, and nothing else? We'll I've got a little news for you. There's more where that came from.
Picks will also be making their way to your ZuneHD, allowing you to use Zune Marketplace's star feature to pick up music more relevant to your tastes. And then there's more ZuneHD dock love too! To quote:
"Using the Zune HD A/V dock, you can connect your Zune HD to your TV to play your favorite videos and music from your device on the big screen. With this software update, you'll also be able to browse and stream music from Zune Marketplace directly on your TV to find and listen to your favorite music from the comfort of your couch. You can browse New Releases, check out recommendations from your Picks page, search for a specific song or artist, or even create a new Smart DJ playlist on your big screen – a great way to make an instant soundtrack for your next party."
So to sum it all up sometime soon you'll be able play more videos natively on your ZuneHD device, stock up on music using TV out and the HD dock, oh, and discover new music effectively. Sounds like a good Spring to me! No word on when it's coming though so folks, get excited.
Update
"Stars" should be reffered to as Heart/Broken heart. I wrote this right in the middle of an editorial.