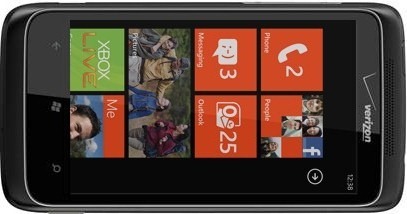 During last year's briefings on Windows Phone Microsoft made it clear that it was essential for them to be on every carrier, that by presenting every carrier with a line of Windows Phones they could start to turn the tide of their mobile fortunes. On May 26th Microsoft plans to put the final piece in place: the HTC Trophy will debut on Verizon.com May 26th.
The HTC built phone will sport a 1 GHz Snapdragon processor, a 3.8-inch WVGA touch screen, a 5-megapixel camera with autofocus and LED flash, 720p HD video capture, and 16 GB of storage space.
It'll set you back $149 after a $50 mail-in rebate and a two year service agreement. While it's debuting online on May 26th Verizon's local stores won't be stocking it until June 2nd.
Source Windows Phone Team Blog