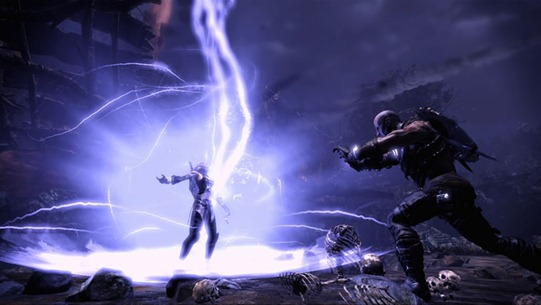 One might expect the pre E3 lull would be in full effect right now. No new console games, Xbox Live Arcade games, or downloadable content; well there's one: "Hunted: The Demon's Forge"
Hunted: The Demon's Forge is a cooperative action game, pitting you and your partner against waves of enemies.
That's it, no really.  Let us know if you're picking it up and be sure to join us next week for our LiveChat of Microsoft's Xbox Keynote. From what we hear it could be epic.