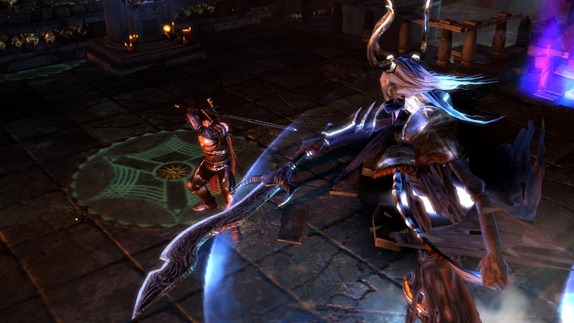 Looking to get your zombie and fantasy addictions well fed? This week we've got releases to scratch your itch including "Fear 3", "Dungeon Siege 3", and "Cars 2".
Full Titles
Dungeon Siege 3 is an Action RPG that seamlessly blends intuitive fast-paced gameplay with a robust RPG system featuring a large selection of abilities. Genre: Role Playing
Shadows of the Damned is a new psychological action thriller from Suda 51 and Shinji Mikami's Grasshopper. Genre: Action Adventure
F.E.A.R. 3 Releasing on June 21
F.E.A.R. 3 is a paranormal horror first-person shooter featuring co-op play that evolves the franchise. Genre: First Person Shooters
Cars 2: The Video Game, inspired by the upcoming DisneyPixar animated film allows players to jump into the Cars 2 universe. Genre: Other Driving Games
Xbox Live Arcade Titles
What happens when you mix mech combat, strategy defense, and an off-kilter sense of humor? Double Fine's latest game, that's what. Genre: Action
Downloadable Content
So I guess you already know I'll be picking up that "L.A. Noire" DLC. In fact I'm going get get a Microsoft Points card right… now.