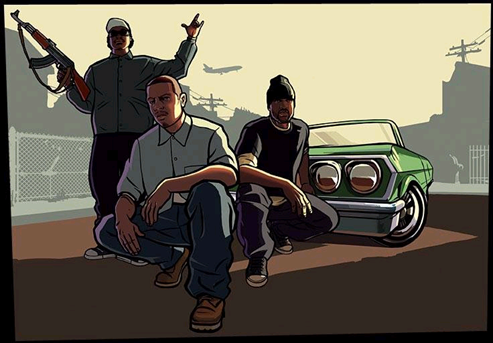 We feel that there's no better pastime then hijacking cars, then running over pedestrians in  order to save up quid to purchase your own building with it's very own helicopter pad. Don't believe us? Take advantage of this week's Xbox LIVE Deal on "Grand Theft Auto: San Andreas".
 Until June 27th Xbox LIVE Gold users can get "Grand Theft Auto IV: The Lost and Damned" for 400 Microsoft Points ($ 5), and both "Grand Theft Auto: The Ballad of Gay Tony" and "Grand Theft Auto: San Andreas" for 800 Microsoft Points ($10).
Just to be clear we don't actually recommend that you go out and start committing crimes in real life or anything. That would totally be wrong –sort of fun, but still very wrong.
Source Xbox.com