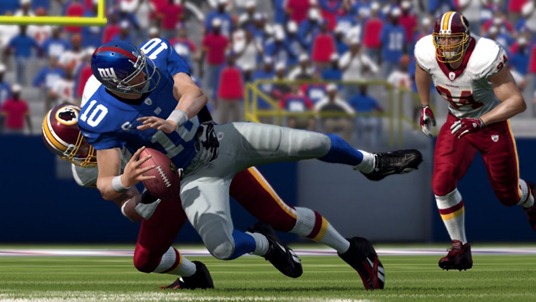 There are many things in the universe that I find puzzling, currency exchange rates and the long-term viability of MTV's "Jersey Shore" are chief among them. There's also another question I ask myself every year. Just how has E.A. Sports managed to convince video game enthusiasts to purchase copy after copy of it's "Madden NFL" franchise and can they keep it up? This week we'll find out when they once debut "Madden NFL 12" for sports simulation fans everywhere.
Full Titles
The hit football franchise Madden is back with Madden NFL 12, adding an even more detailed layer of options for football fans. And of course an updated roster. Genre: Football
Bodycount Releasing August 30
Bodycount is an all-new modern shooter coming from Codemasters' Guilford Studio. Genre: First-Person Shooters
Xbox LIVE Arcade
Ugly Americans: Apocalpsegeddon is a shooter based on the animated comedy-horror series Ugly Americans. Genre: Other Shooters
A pretty solid week as far as new titles go. We have no doubt that Madden will sell, but we'd like to know if you plan on purchasing the newest edition to the franchise and why. Leave us your remarks in the comments.