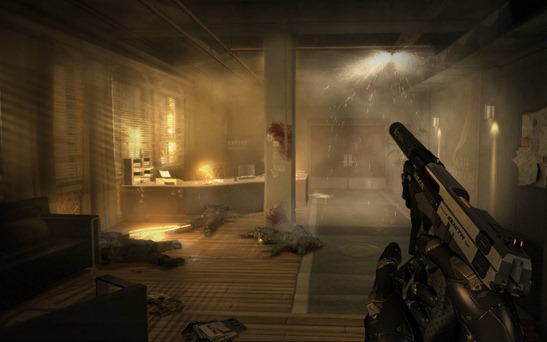 Can you feel that chill in the air? Hurricane season is rolling around, the leaves are starting to turn, and more importantly we've finally good some news worthy Xbox 360 releases to talk about including the return of the Deus Ex franchise, a little Street Fighter love for Xbox Live Arcade lovers, and a new Call of Duty: Black Ops map pack.
Full Titles
Deus Ex: Human Revolution brings back the award-winning franchise that blends the best of action and role-playing. Genre: Action Adventure
Xbox Live Arcade
Um it's Street Fighter, we think that just about sums it up. Genre: Fighting Games
DLC
Rezurrection hurls players into orbit with the Moon; it is the climax of the Call of Duty zombies saga and the first in the series to drop zombie-slaying into low-G lunar battlegrounds.
Nyko is also releasing the Nyko Kinect Zoom which should allow those of us who have small spaces to use Xbox 360's Kinect accessory without having to knock out a wall or redecorate your living room. Now we haven't been able to test out the contraption so make sure you hang out to your receipt.
Update Looks like they pushed back the release date on the Nyko Kinect Zoom yet again, Nyko's official site now declares that it will be available on September 13th.