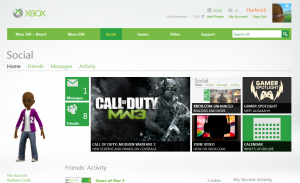 Do you have a bad case of the Tuesdays? We're you looking forward to finally breaking 10,000 or more in Gamerscore and being taken seriously in your office Madden league? We've got some good news and some bad news.
First, the bad news. Microsoft's support gurus via @XboxSupport are currently fielding a large number of issues regarding users Gamerscore suddenly disappearing when they log into Xbox LIVE.

We haven't experienced the issues on any of your accounts, but if you do, try downloading your Xbox LIVE profile, the instructions for which you can find via Xbox's Support website here. We'll keep you updated through out the day on any fixes or statements that come our way.