If you were expecting to not make hard choices this fall gaming season you can forget that right now. In addition to showing off its 2016 slate of video games Microsoft announced a new FIFA 16 Xbox One Bundle, an Xbox One Chatpad and the Xbox One Halo 5 Guardians Limited Edition Bundle.
Of all the things to come out of today's Xbox Media Briefing it's that Xbox One Halo 5 Guardians Limited Edition Bundle that is attracting the most attention. Available for pre-order at a cost of $499 on Amazon right now, the bundle comes with 14 digital requisition packs, FOTUS class digital armor for multiplayer, a physical Metal Earth statue, a code for the Halo: The Fall of Reach animated series, a handbook detailing the game's characters and a digital download of Halo 5: Guardians itself. The console and matching controller itself are gray in color, with blue accents, honey comb paint job, custom sounds and small details from the game. The bundle is meant to match Spartan Locke, a new character for Halo 5: Guardians. At player's disposal is 1TB heard drive. The Xbox One Wireless Controller included with the game has a built-in headset jack. The Xbox One Halo 5 Guardians Limited Edition Bundle will launch on October 20th, a week before Halo 5 Guardians itself.
Microsoft has a FIFA 16 Xbox One Bundle in the works too for $399.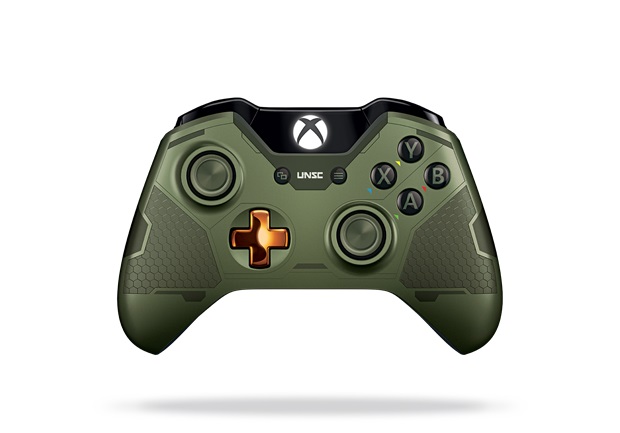 Anyone who doesn't like Spartan Locke, and that should be all of you, can pick up an Xbox One Master Chief Wireless Controller separately for $69.99. Microsoft is also bundling requisition packs and a visor upgrade with this controller. It'll début in early October. A matching Astro A40+MixAmp headset is coming to match the Xbox One Halo 5 Guardians Limited Edition Bundle. It too will come with Requisition packs too for $220.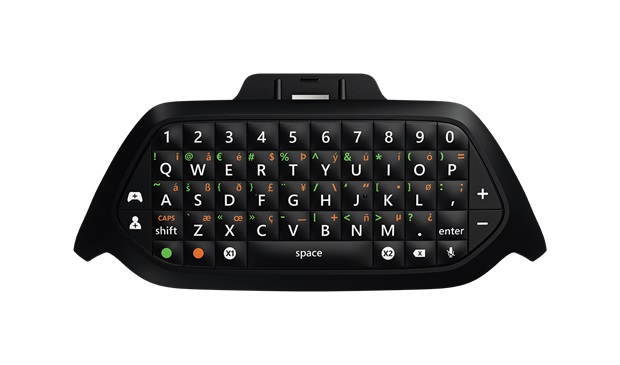 Since launch, Microsoft has maintained that uses who need a better way to input text into their Xbox One console should download a version of the Xbox SmartGlass app. Using a screen to control a screen doesn't make sense for everyone and Microsoft is making an Xbox One Chatpad to solve that problem. $34.99. The ChatPad itself will arrive this fall, but users won't be able to program two of its buttons until 2016, according to Xbox Wire.