The best thing that you've ever purchased isn't the thing you're most excited to get you were excited to get your hands on. It isn't the one that you spent the most money on either. I tend to believe that the best purchase you've ever made is the thing that is always with you doing exactly what you want it to do. Xbox Live and Zune are like that for me. Both are celebrating birthdays this month.
The original Xbox console launched 15 years ago today. Chances are that you weren't around for that first launch. I certainly wasn't; I didn't pick up an Xbox until the Xbox 360 came along and I had a hefty tax refund check to finance it. That was in 2008. I used the Xbox 360 a lot, but not nearly as much as I use the Xbox One today. Honestly, I wouldn't trade it for the world. In its celebration of Xbox on Xbox Wire, Microsoft says that more than 222,000,000 million have played on Xbox over the years.
True story, I purchased an Xbox 360 after seeing my dad play Star Trek Legacy on one. Once I got it home, I realized the game was terrible. It sat idle for two months before I got a copy of Halo 3 and never looked back. My favorite Xbox exclusive game is still Halo 3: ODST.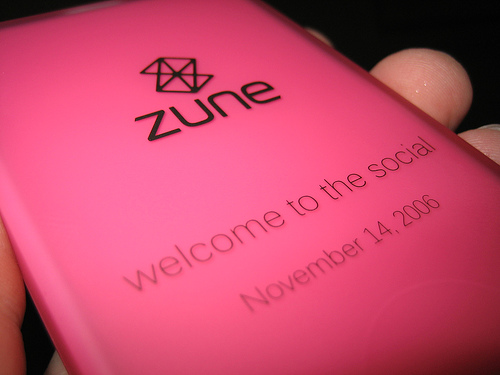 Zune is what led me to writing and got me into consumer technology. Without Zune and Zune Pass I'd have never found my way to an Xbox or gaming in general. J Allard, the same Microsoft executive that worked on the original Xbox and the Xbox 360, helped conceptualize and manage the MP3 player and software line. In those early days, Zune was a companion to Xbox. It's social network had Zune Cards just lake Gamer Cards from the Xbox 360's version of Xbox Live. Like with gaming, the leads at Zune understood that discovery and enjoying music wasn't a solitary experience. You could share songs and look at what music others streamed. I keep two Zunes on a self behind my desk. One is a Zune 120. The other is a Zune 30. My Zune HD is still used every day by my girlfriend, who has adopted a "take it from my dead hands" stance on upgrading away from it.
The Seattle Times has a piece on some of the people still hanging around Zune, including the r/Zune community over on Reddit.