Don't buy more than one Xbox. Stream from Xbox to your iPhone or iPad instead. Thanks for coming to my TED Talk.
Look, I'm old. As such, if you wanted to play games in your living room when I first wandered into a store to buy an Xbox, you unplugged your console and moved it to the living room. Eventually, Microsoft let you log into your account from any Xbox with a Wi-Fi connection, but that still meant that second location needed an Xbox. Want to game away from home? Gaems sold literal suitcases with displays that you could put your Xbox inside.
Thankfully, those days are over. When I want to play a game downstairs, I attach my controller and stream to my iPhone. No large display required.
Here's how to skip all of that nonsense and stream from Xbox to your iPhone or iPad.
What You Need to Stream from Xbox to Your iPhone
Sure, you don't need a second console to playing Xbox games away from home anymore, but there are things you will need:
First, you need an Xbox at home to stream from. Any Xbox One or Xbox Series console can stream. You can't stream from an Xbox 360.
Second, that Xbox needs a good internet connection. That internet connection can be wired or wireless, but know that the slower your internet connection is, the more unreliable the stream to your iPhone or iPad will be. I won't bore you with talk of picking the right internet plans or running a speed test. Xbox has a built-in tool for this:
Open My Games and Apps.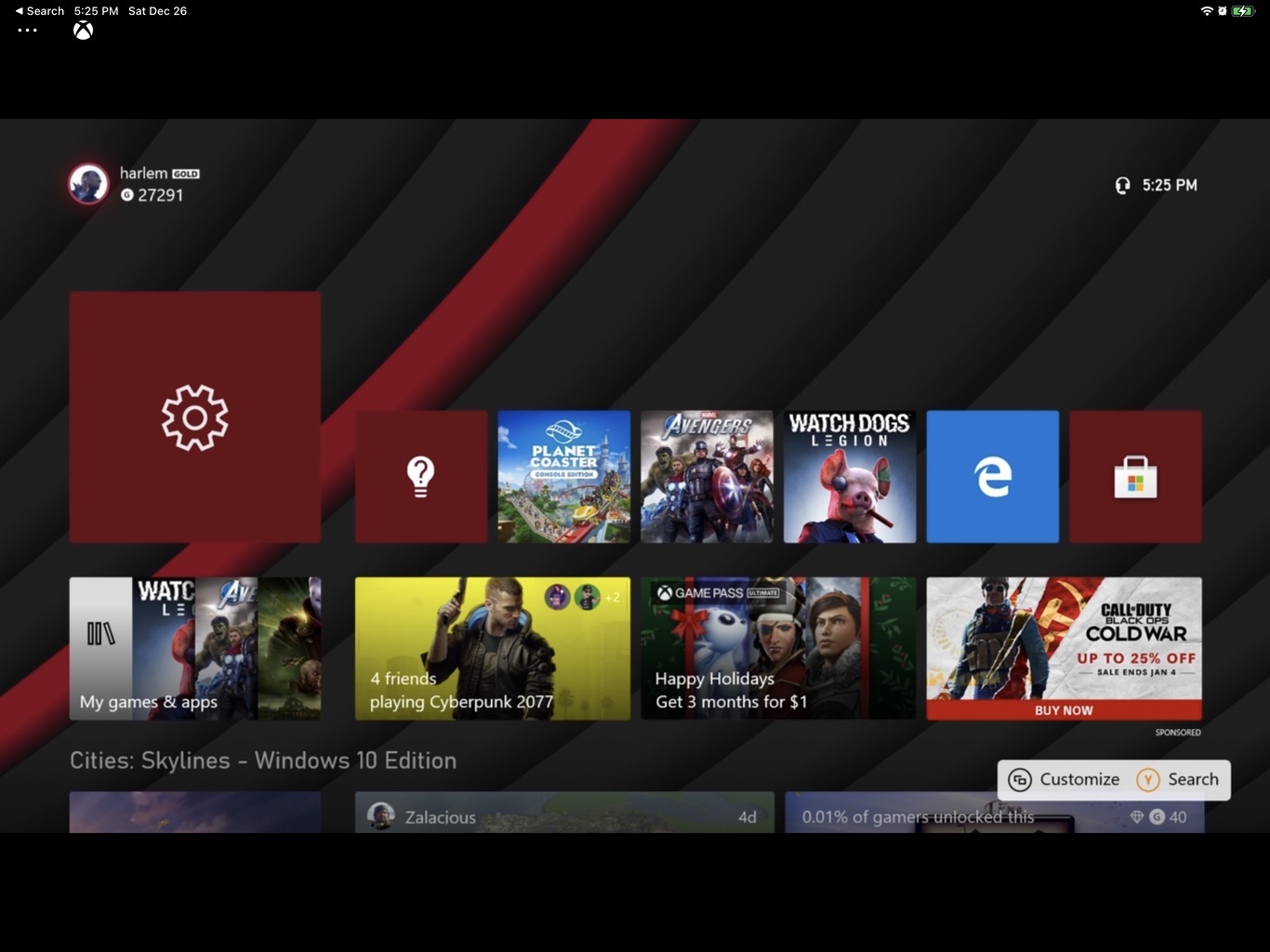 Use your controller to open Manage.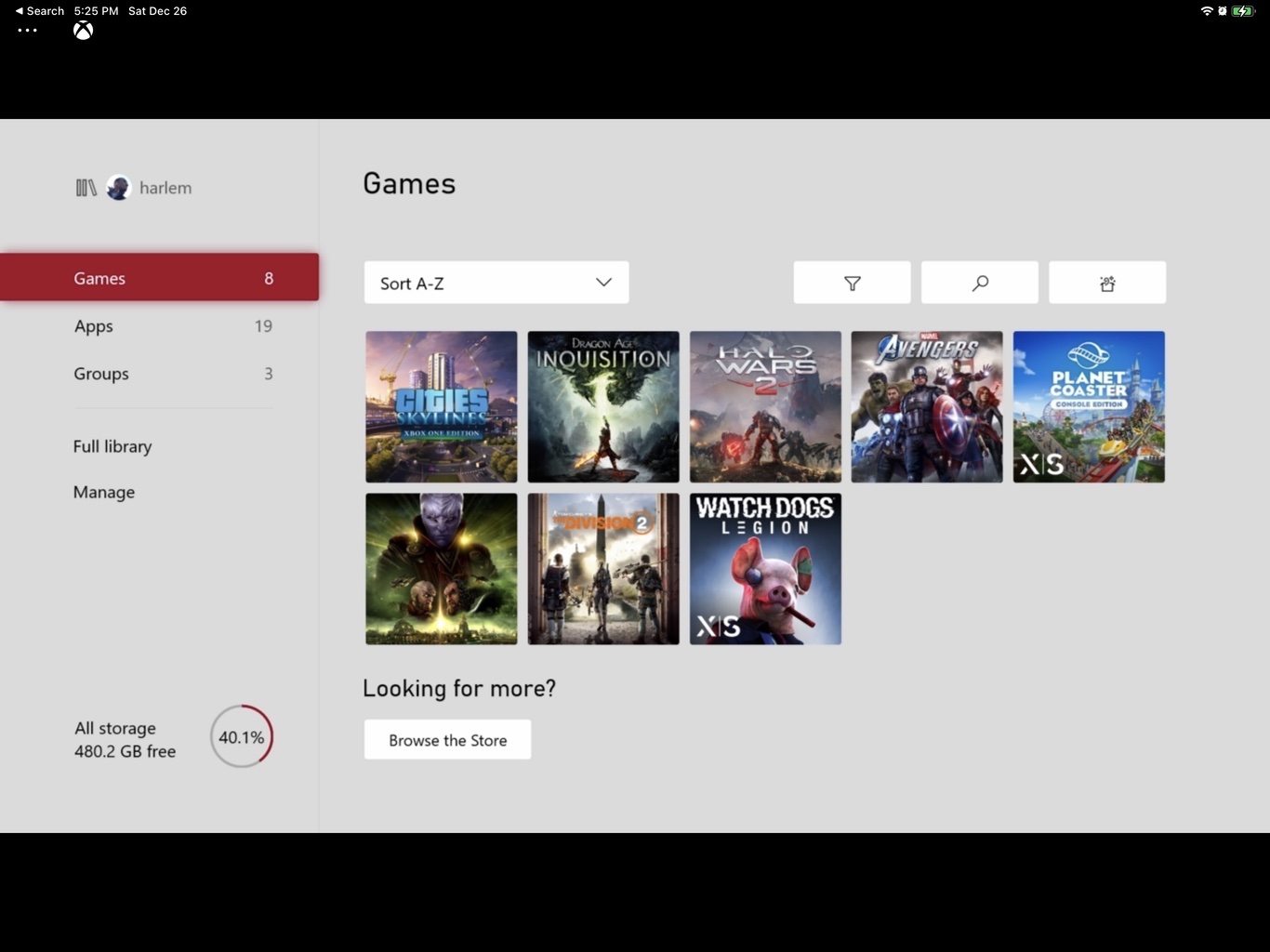 Select Remote Access.
Turn on Remote Access by selecting Enable remote features. Now select Test Remote Play.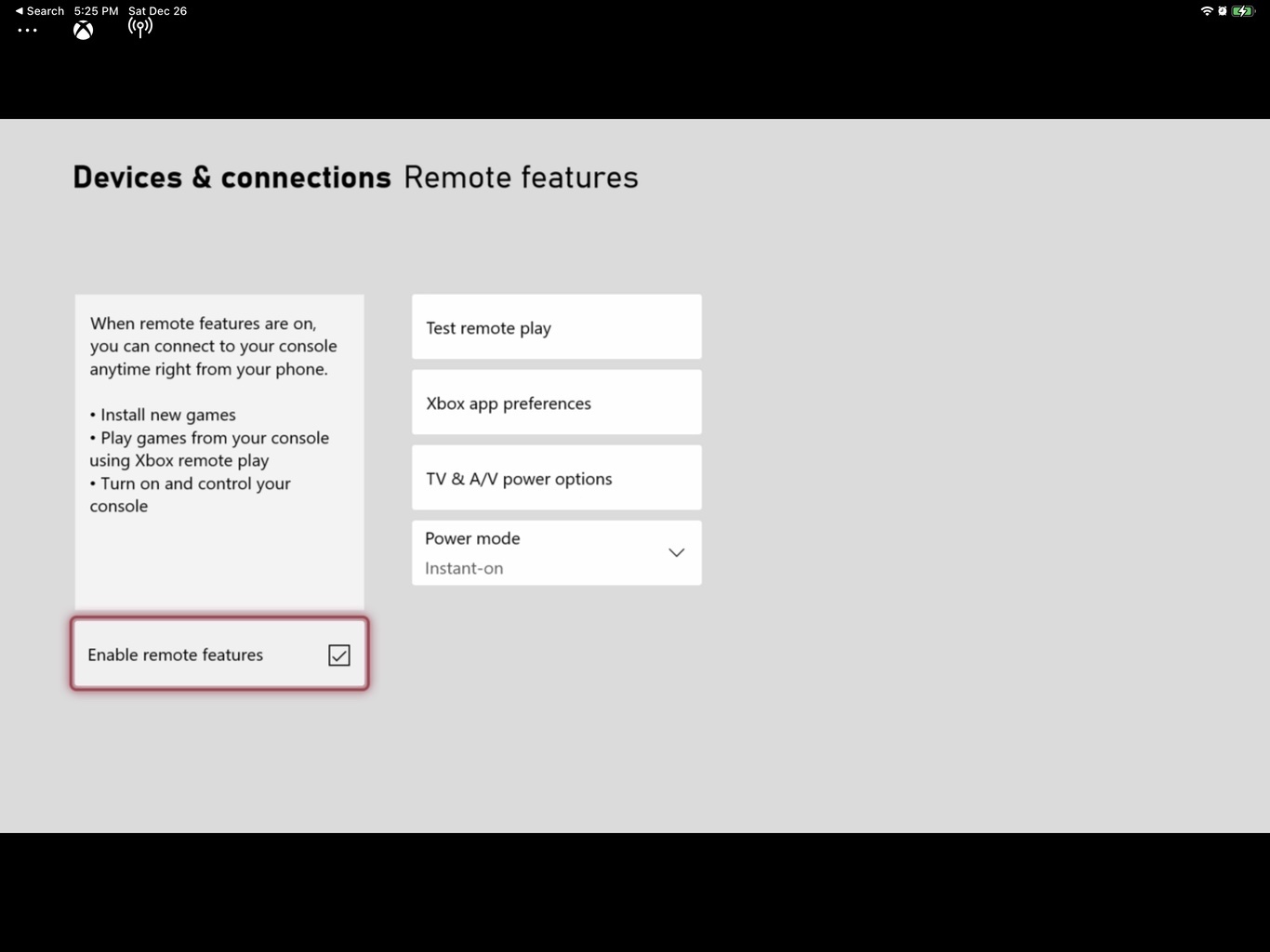 Once the test is done, follow any tips your console has for improving game streaming. For example, your Xbox may warn you that wireless isn't ideal. That's fine. Modern routers have multiple bands to help prevent interference so streaming may still work really well for you if you can't connect your Xbox to your home internet with an ethernet port. I use wireless to connect to my console and it works just fine. It may also ask you to turn on features remote game streaming requires before it will work.
Finally, you need an iPhone or iPad with the Xbox app and an Xbox Controller (Here's a link to Xbox on the Apple App Store). Xbox Series S, Xbox Series X, Xbox One X, and Xbox One S all come with a controller that also connects to iPhones through Bluetooth. Check out, How to Connect an Xbox Controller to An iPad if you want more details on how that works.
Hold the button on the top edge of your controller down to get it into pairing mode. Then go to your iPhone or iPad's Bluetooth Settings to connect the two.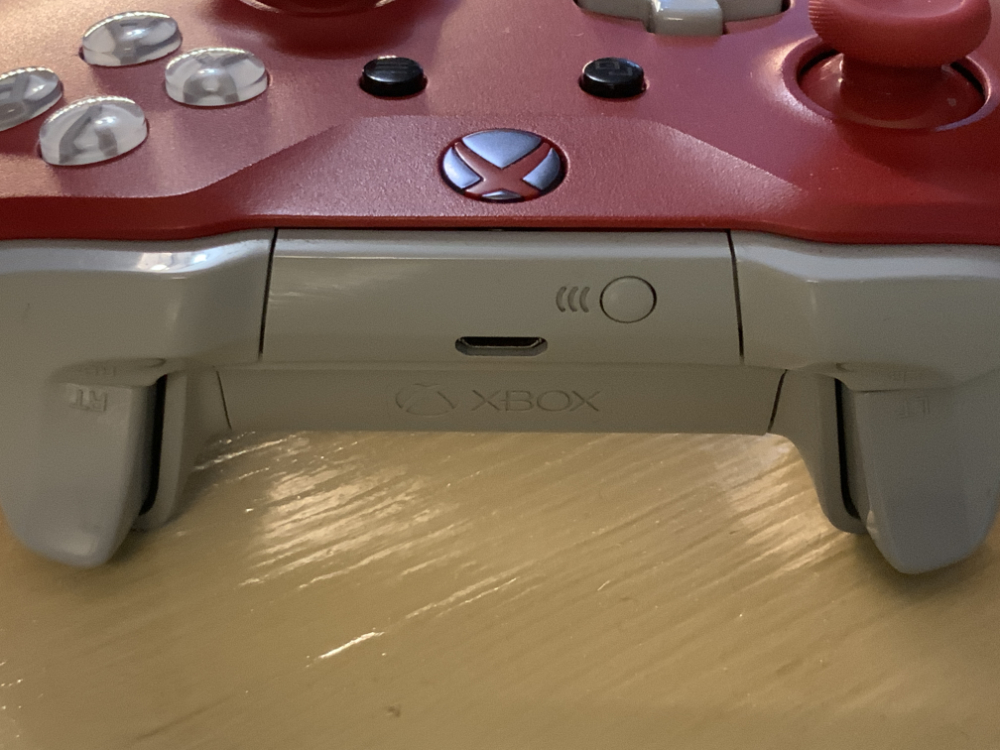 I'll tell you right now, it's a little clunky carrying a full-size controller around for gaming on your phone. I gave up on that and picked up a Razer Kishi. Basically, now my iPhone is a Nintendo Switch.
How to Stream from Xbox to Your iPhone
Now here's the easy part. To stream from Xbox to your iPhone or iPad, connection your controller and open the Xbox app.
Tap the My Library icon at the bottom of your iPhone's screen or the left side of your screen if you're on an iPad.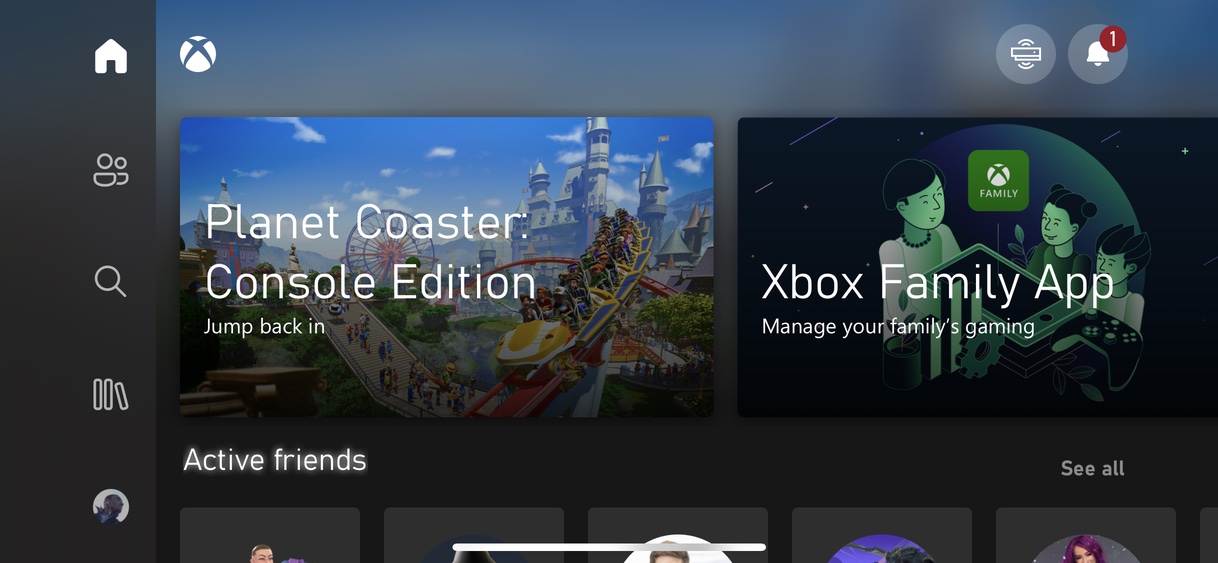 Tap Consoles.
This list will show every Xbox you've ever signed into that's capable of streaming. Of course, if you only have one, there should only be that Xbox to choose from. Tap that console in the list.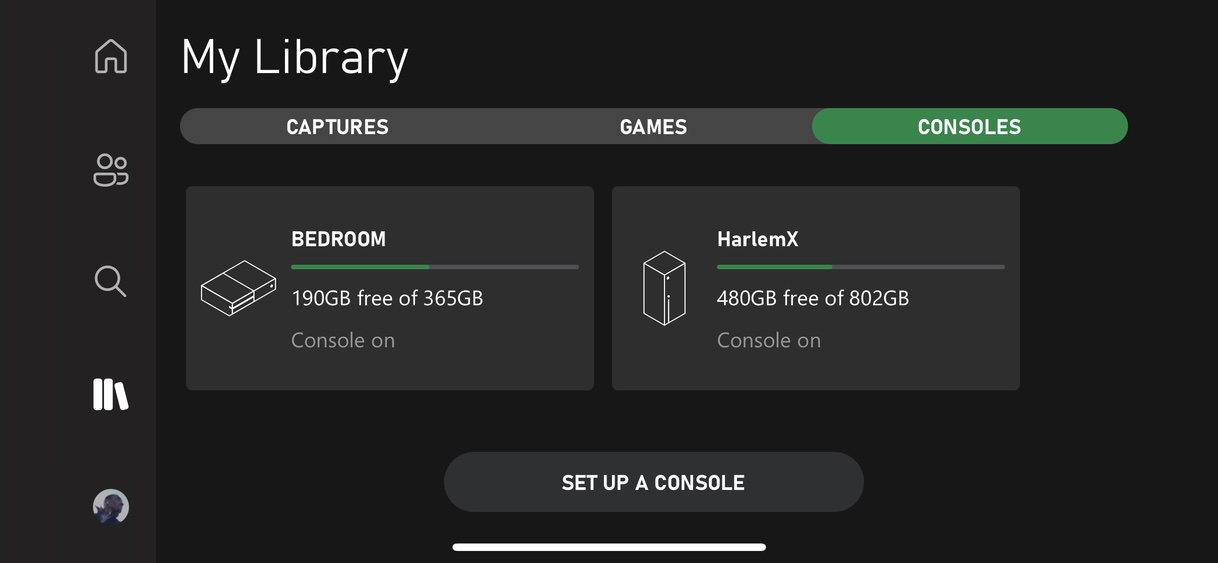 Now Tap Remote play on this device.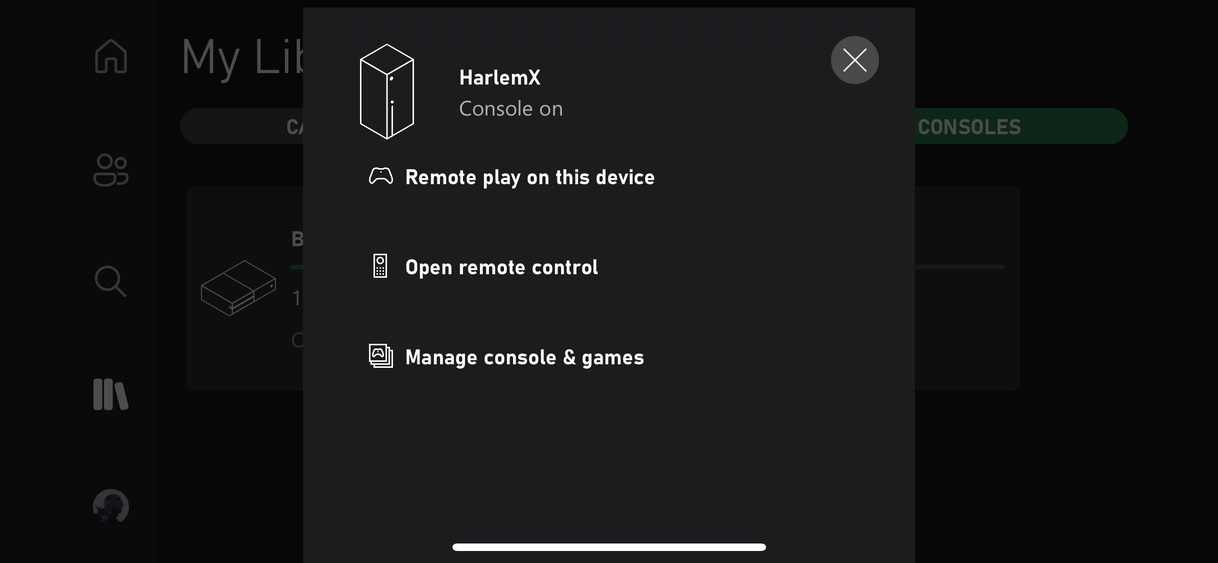 After a few moments of loading, the Xbox app on your iPhone or iPad should link directly to your Xbox at home.
That's it; that's all you need to do.
I prefer to stream from Xbox to my phone or tablet instead of using Xbox Game Pass Ultimate. With Game Pass Ultimate, the game is playing somewhere at Microsoft and is being streamed to you for $15 a month. It's cool because that means you don't need an Xbox. However, streaming from your Xbox to your iPhone is free, provided you've already got one. And, this kind of streaming lets you play any game you own instead of a limited library of games.
The How to Xbox walks through what Game Pass Ultimate is in more detail.
I sometimes use affiliate links to support The en. You can learn more about affiliate links here.